Won Hyun Sik (Kevin)
Won Hyun Sik (Kevin) possesses an artistic mind that feeds on unique and imaginative ideas. He continues his design exploration journey as a Communication Design student of SIM-RMIT University and aspires to break fresh grounds.
Ask SIM #FutureMaker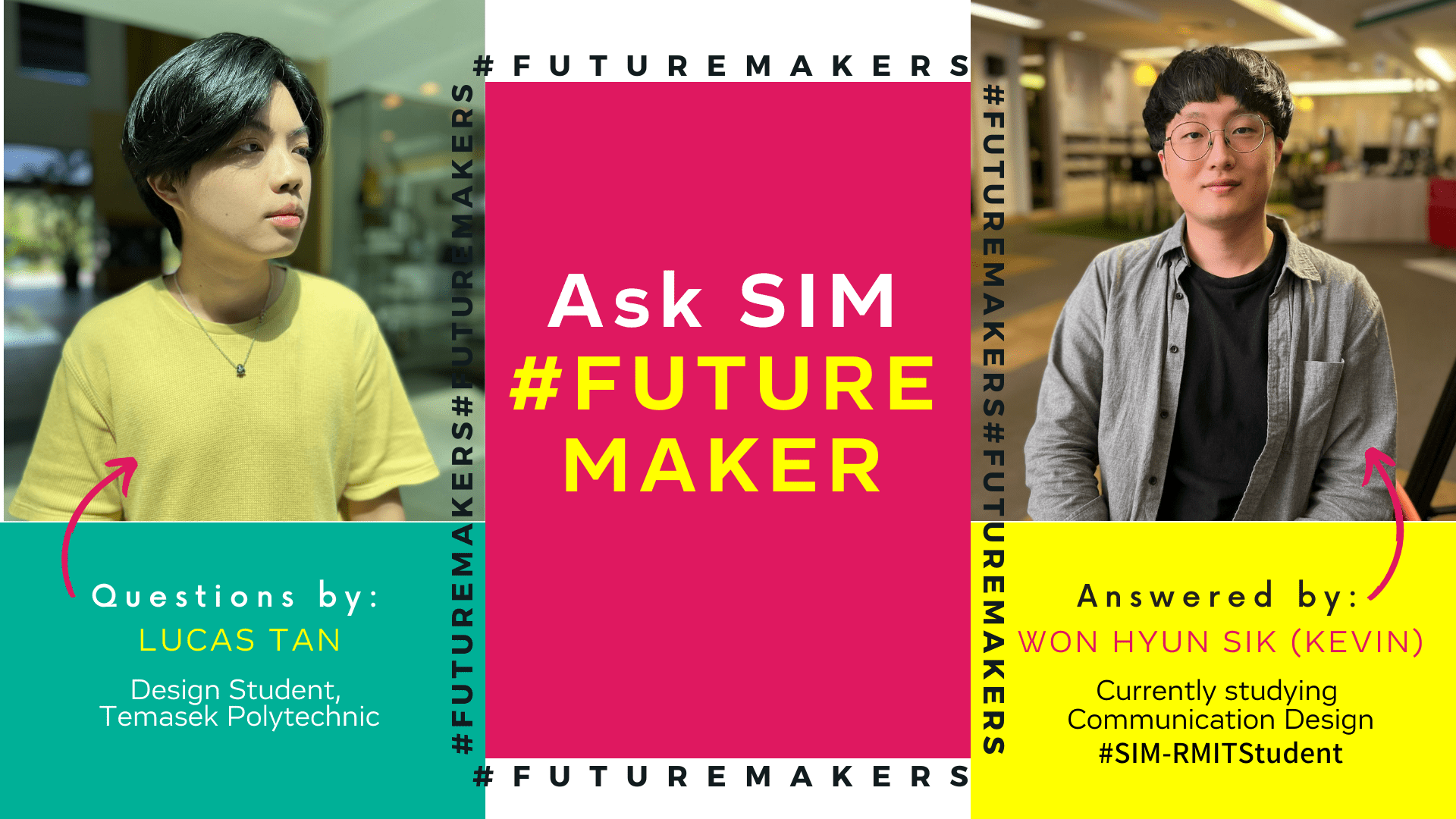 Here, Kevin answers a series of questions posed by a prospective learner, Lucas Tan, a current design student of Temasek Polytechnic.
Lucas (L): What made you decide to study the Communication Design programme with RMIT University?
Kevin (K): What captured my attention was that I could complete the programme within a year. I was even more convinced of my decision when I found out that there are practical components that would prepare me better for the workforce.
L: Do you think the reputation of the University matters? If yes/no, why?
K: I would say it depends on the major. If you think realistically and practically; at the end of the day, when it comes to design, what matters most to employers will be your portfolio of work.
L: What are some of the highlights of the SIM-RMIT design programme?
K: What I love about this course is that I get to prepare for actual industry-level design projects. Things we do can vary from branding, marketing to exhibition planning and so on. What the course pushes you to do is to strategise your design. Strategising your design is an aspect that not many people know about and often neglect.


L: Do you think there are still a lot more about design that can be learned?
K: There is a saying that, 'there is no end to learning'. So yes, there are still tons to learn in terms of design. I also cannot emphasise how important it is for designers to learn from the younger generation of designers.
Design is a constant process of discovery. You take an idea from a source, and you find something that no one else can. Then you marry what you discovered with your design process to produce something that is uniquely yours.
Create your own future. Be a #FutureMaker.
Posted online 10 Dec 2021.
Learn more about the programmes offered by RMIT University at SIM today.