Arts and Social Sciences
Empowering well-rounded individuals with a global perspective. Cultivate critical thinking, analytical skills, and creativity with our diverse degrees.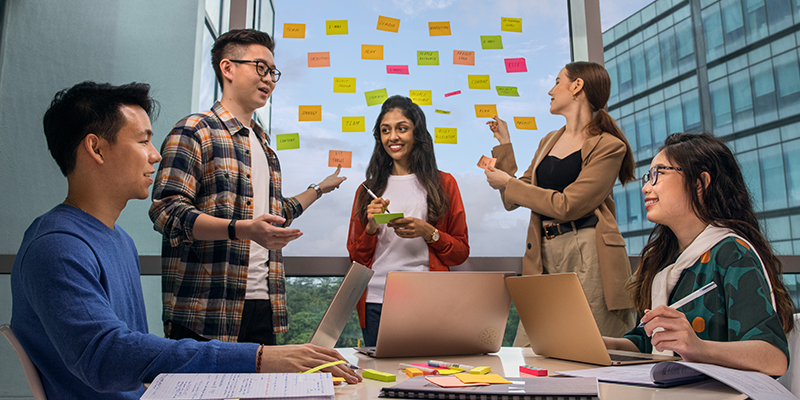 Why take Arts and Social Sciences at SIM
The world is evolving rapidly, with new technologies and new industries changing the ways we live and work. As we face increasingly complex global challenges, the need for individuals who possess critical thinking skills, creativity, and a global perspective has become more essential than ever.
Show more
Arts and Social Sciences programmes offered at SIM interweave theoretical knowledge with real-world application to encourage a broad range of perspectives and insight. You will be challenged to articulate your ideas clearly and effectively, whether you are studying for a Bachelor of Arts, Bachelor of Social Sciences, Graduate Diploma, or Master's qualification.
This course of study is an excellent choice for individuals who seek a comprehensive and interdisciplinary education that will prepare them for success in today's globalised world. You will benefit from:
A broad-based education that opens you to diverse career opportunities
Developing analytical, critical thinking, and problem-solving skills, empowering you as a well-rounded individual with a global perspective
A collaborative and supportive learning environment
Opportunities for further education and career advancement
We take pride in offering a collaborative and supportive learning environment at SIM, with experienced faculty members who are passionate about their fields. Whether you aspire to a career in education, media, public service, or any other sector, the arts and social sciences will equip you with the knowledge, skills, and confidence to achieve your goals.