Business
Get ready for a business career with our dynamic and industry-focused curriculum, designed to provide practical skills and invaluable real-world experience.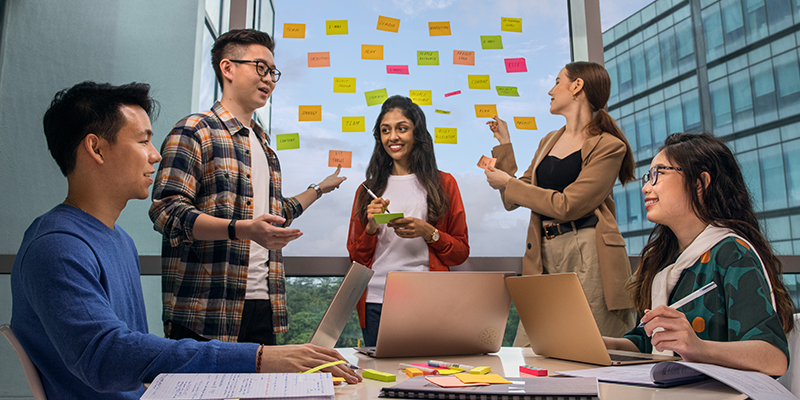 Why take a business course at SIM
As companies expand operations across borders and technologies evolve at a rapid pace in today's global economy, there is a greater demand for business-minded individuals. Business courses provide necessary exposure and experience, offering a comprehensive education that prepares graduates for success in a wide range of careers.
Show more
With our diverse range of business degree courses, you can gain expertise across fields from analytics to strategy, marketing, and management. You will benefit from:
Developing strong communication and interpersonal skills for effective teamwork and leadership in business settings
Enhancing innovative thinking and problem-solving skills to tackle complex business challenges and staying ahead in a competitive market
A collaborative and supportive learning environment
Opportunities for further education and career advancement
Our students thrive in a nurturing learning environment, where you will receive guidance and mentorship from experienced faculty members who are dedicated to their areas of expertise. From start-ups to multinational corporations, our graduates are well-equipped to pursue careers in academia, research, or entrepreneurship.