Widya Lestaluhu
A jet-setter and a go-getter, Widya Lestaluhu, SIM-University at Buffalo alumna, as Senior Director at Jones Lang LaSalle, she often travels and leads a team of overseas property agents. But she's no stranger to this adventurous lifestyle. In her quest for knowledge, Widya has also been to cities like London and Buffalo to learn about sociology and urban regional analysis. These experiences have shaped her to become a global citizen of the world.
Becoming a Global Citizen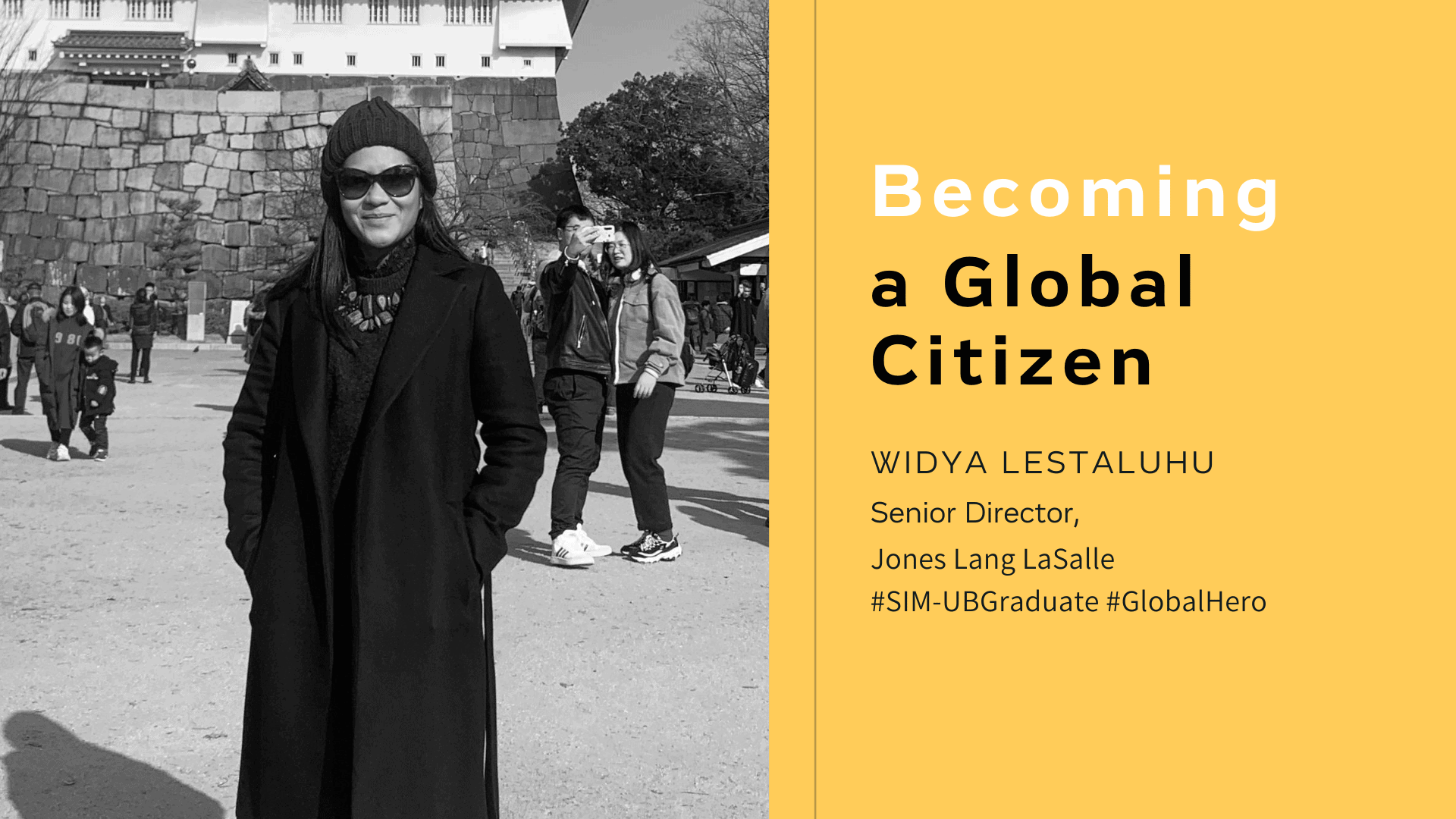 What do you do as a Senior Director at Jones Lang LaSalle?
At present, I head the international residential arm of Jones Lang LaSalle where I lead a team of overseas property experts in the Southeast Asia region to support high net worth clients who are looking to invest in properties overseas. In my work, I get to travel around the world but I get a deep sense of satisfaction from meeting people from different walks of life!
Why did you choose to pursue the Sociology programme with SIM-University at Buffalo?
At the point of enrolment, I had a deep interest in psychology and from my research, SIM-UB provides the best coursework for the discipline.
I also knew from the start that I wanted to complete the programme in the U.S campus which was an option that the University offered.
While I started off majoring in psychology, I was able to switch to sociology once I realised that my interest had changed. It's great that the programme doesn't restrict us to our initial majors.
As the schedules were flexible, I also managed to take up internships and juggle part-time jobs at the same time.
Undertaking this programme has also enabled me to complete my degree in three cities (Singapore, London and Buffalo) through exchange programmes. Studying in overseas campuses granted me the opportunity to engage with students from various cultural backgrounds. These experiences have shaped me into a global citizen.
How has the SIM-UB experience set you up for your career?
Its holistic approach molded me into an independent and adventurous person as I went on the study abroad programme. It has also trained me to be the positive leader, team player and an articulate public speaker that I am today.
With the soft and hard skills I've acquired, along with my career experience, I hope to set up my own real estate services agency and be my own boss in the near future.
Any tips for graduates who are working towards their dream career?
Always stay true to yourself and hang on to your principles. Working hard and smart with an open mind is incredibly important. Remember to be grateful for the opportunities given and pay it forward too.
Who's your hero and why?
Raissa Gerona is my inspirational role model. She is the Chief Brand Officer of a successful fashion-retail company, Revolve.
Despite having little technical know-how on marketing and branding, she played an instrumental role in turning the business around and became the third highest U.S trading debut of the year; valuing at USD 1.5 billion in 2019.
She inspires me as an Asian woman who is able to hold her own in a male-dominated corporation while being a committed wife, devoted mother and a supportive and loyal friend. She also pays it forward by giving back to her community.
#SIM-UBGraduate #GlobalHero
Click here to learn more about the programmes awarded by the University at Buffalo (SUNY).
Posted online, 01 Sep 2020