Ummu Syafiqah Azlan
It's all about shaping consumer brands and young minds for University at Buffalo (UB) alumna, Ummu Syafiqah Azlan. A Senior Social Data Analyst by day and Associate Faculty at the Singapore University of Social Sciences (SUSS) by night, the International Trade programme graduate dedicates her time to helping companies leverage data for their marketing strategies and shares the joys of Geography with her students.
Shaping Consumer Brands and Young Minds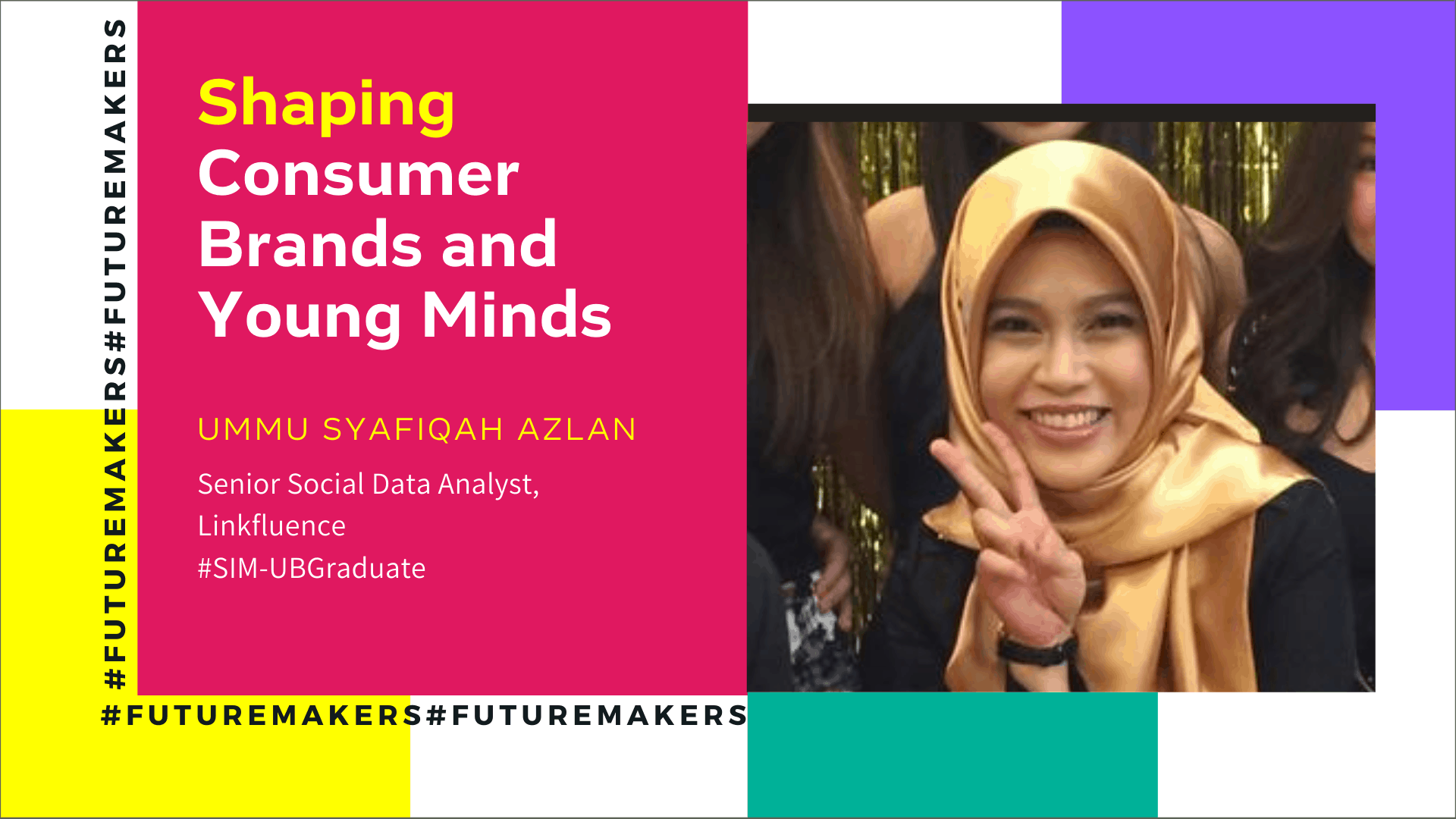 Tell us about what you do at the moment.
I'm a Senior Social Data Analyst at Linkfluence where I leverage social intelligence tools to process data and extract useful insights for various consumer brands. This involves scouring through social media for conversations that might interest the clients. At present, my industry portfolio includes early-life nutrition, waters and pharmaceuticals, just to list a few. I also deal with data in these four languages – English, Malay, Bahasa Indonesia and Arabic.
What do you enjoy about your role?
I love how my role enables me to be an online "stalker" but a professional one at that! I especially enjoy learning the differences in the way people across different spaces and time think.
What has been the greatest moment of your career thus far?
I'm particularly proud of my teaching career. Besides being a full-time Senior Social Data Analyst, I'm also a part-time Associate Faculty at SUSS where I conduct a module on a subject that I'm truly passionate about – Geography!
It's gratifying when students understand and are able to apply the concepts that I've taught. Recently, a student had enquired if I would be teaching any more modules in the coming semesters and have expressed interest in joining them. If that is not a compliment, I don't know what is!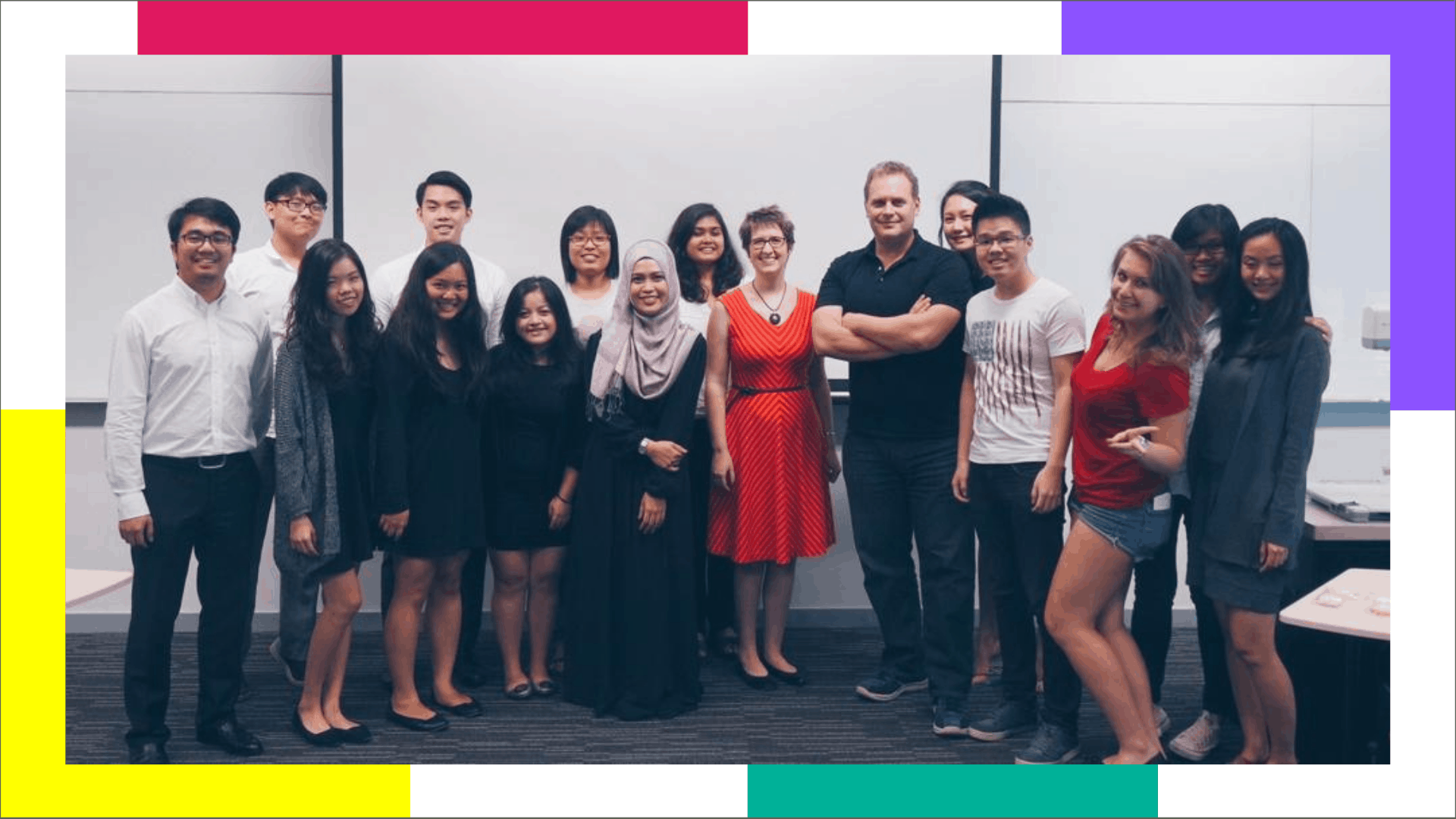 One for the memories – this was taken after our final presentation in UB at SIM!

Why did you choose to pursue the UB International Trade programme?
As someone who is passionate about Geography, the International Trade programme caught my attention as its core modules covered different fields of Geography. At that time, it thrilled me to have found a programme that satisfied my thirst for knowledge in this particular area!
What are some of the invaluable skills that you've gained from the programme?
Mostly, I understood the importance of learning and adapting to other cultures in businesses. Working at a French company like Linkfluence, I'm able to think from another person's perspective in order to build fruitful relationships with my colleagues from Singapore or other countries. This allows me to be more efficient in completing my tasks.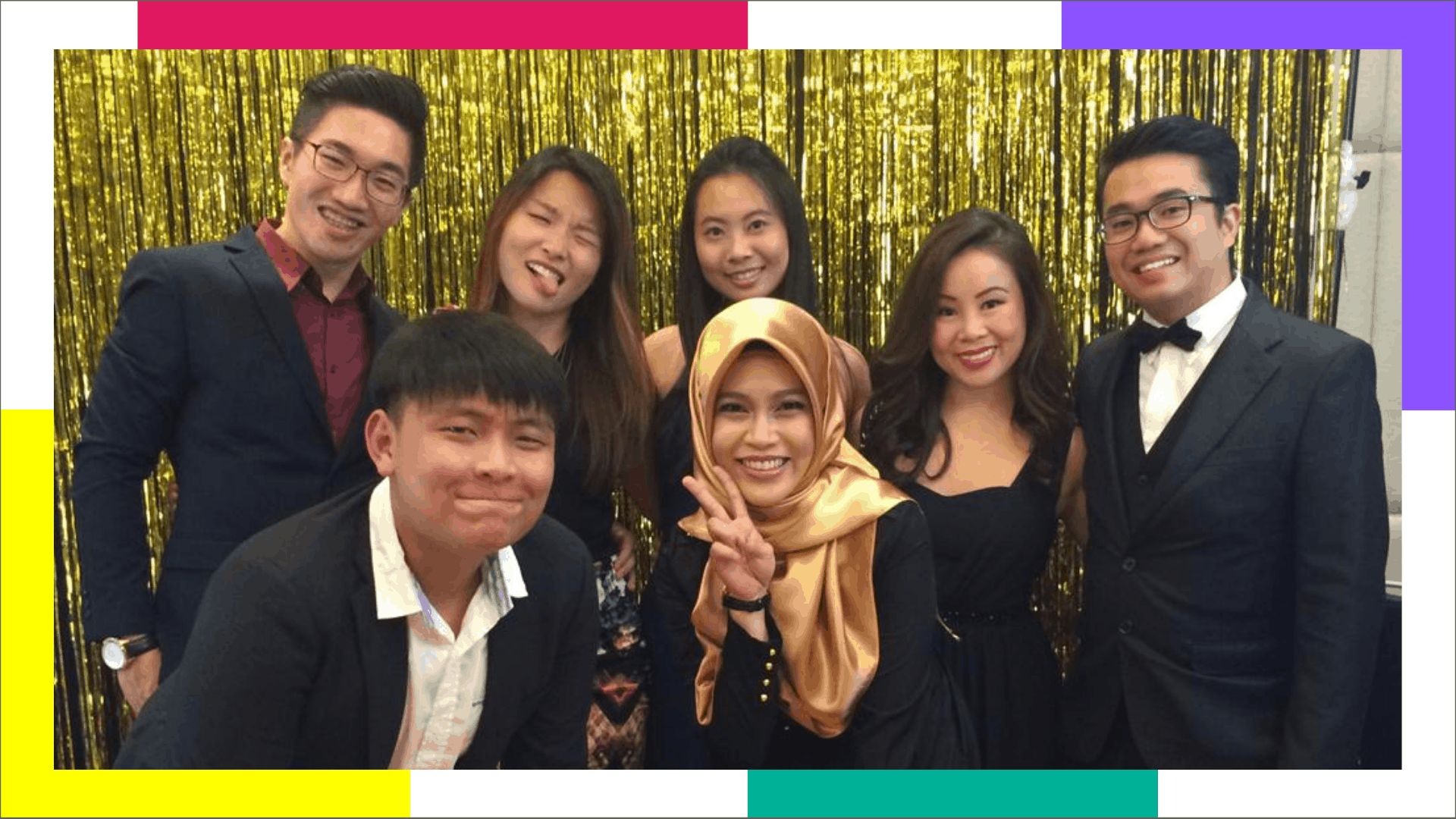 Celebrating fun times with my friends at the UB Dinner & Dance 2015

Tell us about something you cherish from your SIM undergraduate experience.
I was quite shy as a student back then. However, the friends that I had found made my student experience enjoyable. We still have frequent meetups till today!
I also had the chance to assist Dr. Poon, a lecturer for the International Environments and Commercial Problems module, with one of her research projects titled 'Building Knowledge Capital in Islamic Financial Centres'. The opportunity gave me an insight into a career in academia.
How has the pandemic impacted your industry or role?
The recent pandemic has made my job even more interesting! Consumer trends have changed drastically, and we see brands becoming more interested in gaining insights to change their marketing strategies.
For example, lipsticks used to be the most coveted make-up product, but the usage of masks has led to an increase in demand for eye make-up and waterproof foundation; items which are the most used at the moment.
The pandemic has also resulted in us working from home. It has definitely been challenging to juggle between the roles of being a mother and a salary woman. However, I'm thankful that my husband and I have found an arrangement that works for the both of us.
Any words of advice for students on how to make the best out of their undergraduate years?
Study smart and respect your teachers and peers. Most importantly, pursue whatever it is that you enjoy doing so that it gives you the drive to go far!
#SIM-UBGraduate #FutureMaker
Click here to learn more about the programmes awarded by the University at Buffalo (SUNY).
Posted online, 04 Jan 2021