Park Hyojeong
One of the best things about my overseas experience is getting to meet different people from various cultural backgrounds and walks of life.
Learning, Growing and Flourishing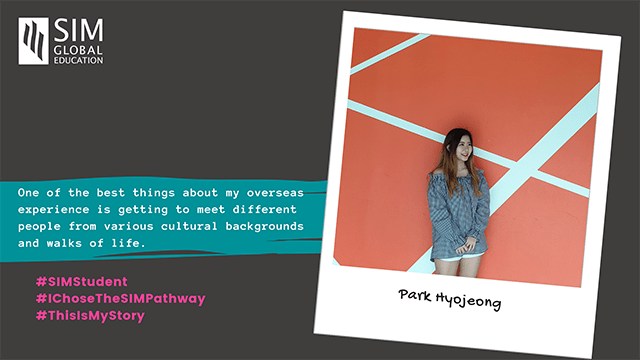 When Park Hyojeong set out in pursuit of an overseas education, she felt a tinge of nervousness as well as excitement at what awaited her. Determined to make her experiences count, the bubbly teenager with a steely resolve made it her life's mantra to make the best out of the opportunities that would come her way.
Fast forward to today and Hyojeong has currently spent six years abroad. The SIM Diploma in Management Studies student from South Korea reflects on a life-changing experience of studying abroad where she has gained many valuable life lessons and formed meaningful friendships.
A Passion for Global Diversity
I've always been fascinated with the idea of working in in company which does its business globally where people who speak different languages can connect from all across the world. This is one the main reasons why I decided to step out of my comfort zone and pursue an overseas education.
I first came to Penang, Malaysia at the age of 13 where I studied at a Chinese school. I then moved to an international school which was a popular choice among many South Koreans where I spent five years learning English and Chinese.
After completing my studies, I decided to come to SIM as it is one of the largest and most reputable private institutions in Singapore which offered programmes from many partner universities from the United Kingdom, the United States and Australia. I felt that it was a great opportunity to meet various friends from around the world and acquire an education at an overseas university.
Beyond Classroom Walls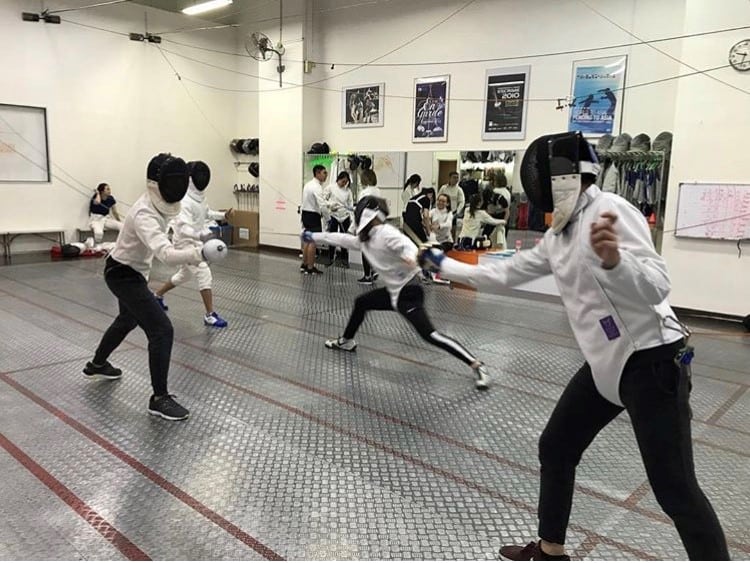 Learning the art of self-discipline through fencing.
At SIM, I wanted to be involved in a new sport and the student community where I could get to meet new people. I decided to sign up for the Student Ambassador programme. It provided me with the opportunity to develop my leadership qualities and communication skills through various activities such as outreach events, campus tours and assisting in the Student Recruitment office. I also joined fencing because I was intrigued by it.
Fencing also taught me important life lessons. Many people see it as an individual sport but I realised that it's more than just that. It's about self-control and the ability to work together with people to improve each other's skills and to motivate each other. I also learned that teamwork is something you can apply to many other aspects of life such as your studies and even at work. The importance of being cooperative should never be underestimated.
I had quite a number of assignments that were due on the same deadline day and the final exams came quick after studying for only seven weeks. For me, the only way to get through them was good time management and self-discipline-these are values which I cultivated through the sport.
The Joys of Learning
I chose to take up a management programme because every business needs effective management to succeed, from marketing to accounting and even human resources. This management programme allows me to learn about the basics of different functional areas and to understand the changing world of business. One of the subjects that I became very interested in was Economics.
I had never learned this subject and getting to understand how the economy is related to what people do in real life made me want to delve deeper into the subject. The report assignment that we worked on required us to find articles and apply the knowledge that we gained from reading. This sparked my interest in the subject. I am planning to further my studies in Economics and Management in SIM-University Of London.
A Wealth of Cultural Experiences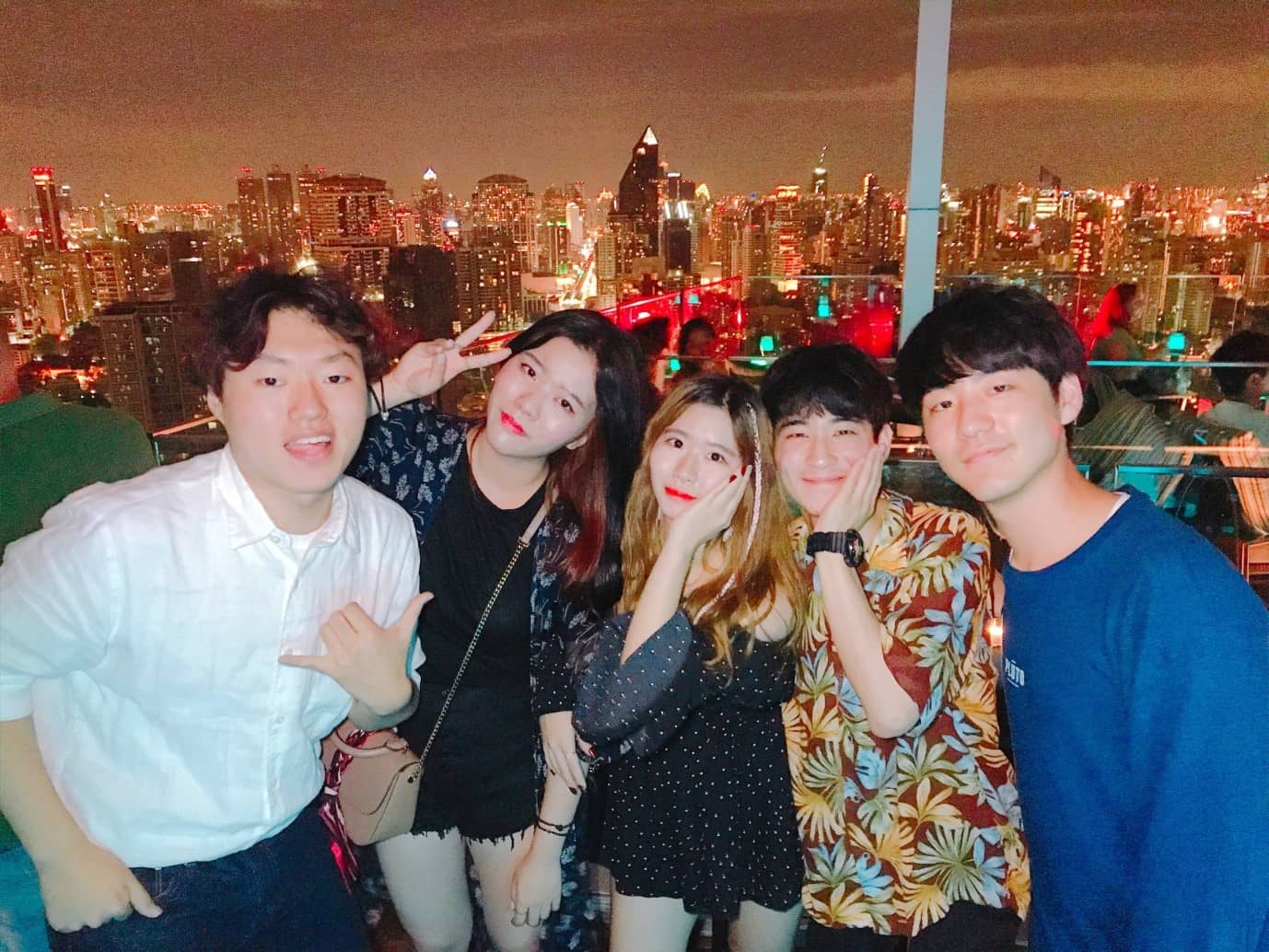 Exploring the world with her friends.
One of the best things about my overseas experience is getting to meet different people from various cultural backgrounds and walks of life. I got to know many friends from different countries- two of whom I eventually became very close friends with. One of the most memorable things that I have done is travelling together to visit their home countries. As they are from Thailand and Myanmar, I got to visit both these countries and learned a lot about their lifestyles and cultures on the trip. I believe that experiencing new environments and cultures are significant because understanding and respecting each other is important. They have yet to visit South Korea, but we are already making plans for the trip!
For students back home in Korea who are still pondering over pursuing an overseas degree, my advice would be to take that leap of faith and consider SIM. You'll be well-grounded in knowledge and be able to attain an overseas degree from reputable universities while studying in Singapore, which is closer to home. Plus, SIM is also very supportive towards helping students land a job after they graduate through various programmes and workshops.