Maxine Chia
Having graduated during a pandemic, Maxine Chia faced many challenges in her search for work. With her persistence in finding a suitable opportunity coupled with the interview skills she had picked up from a Professional Communications course, the SIM-University at Buffalo Business Administration alumna eventually found a breakthrough in her job search. She secured a SGUnited Traineeship Programme as a Human Resources Assistant with a Swiss private bank, Union Bancaire Privée. As she forges a career in Human Resources, she sets her sights on pursuing a Masters programme in the future.
Forging a Career in Human Resources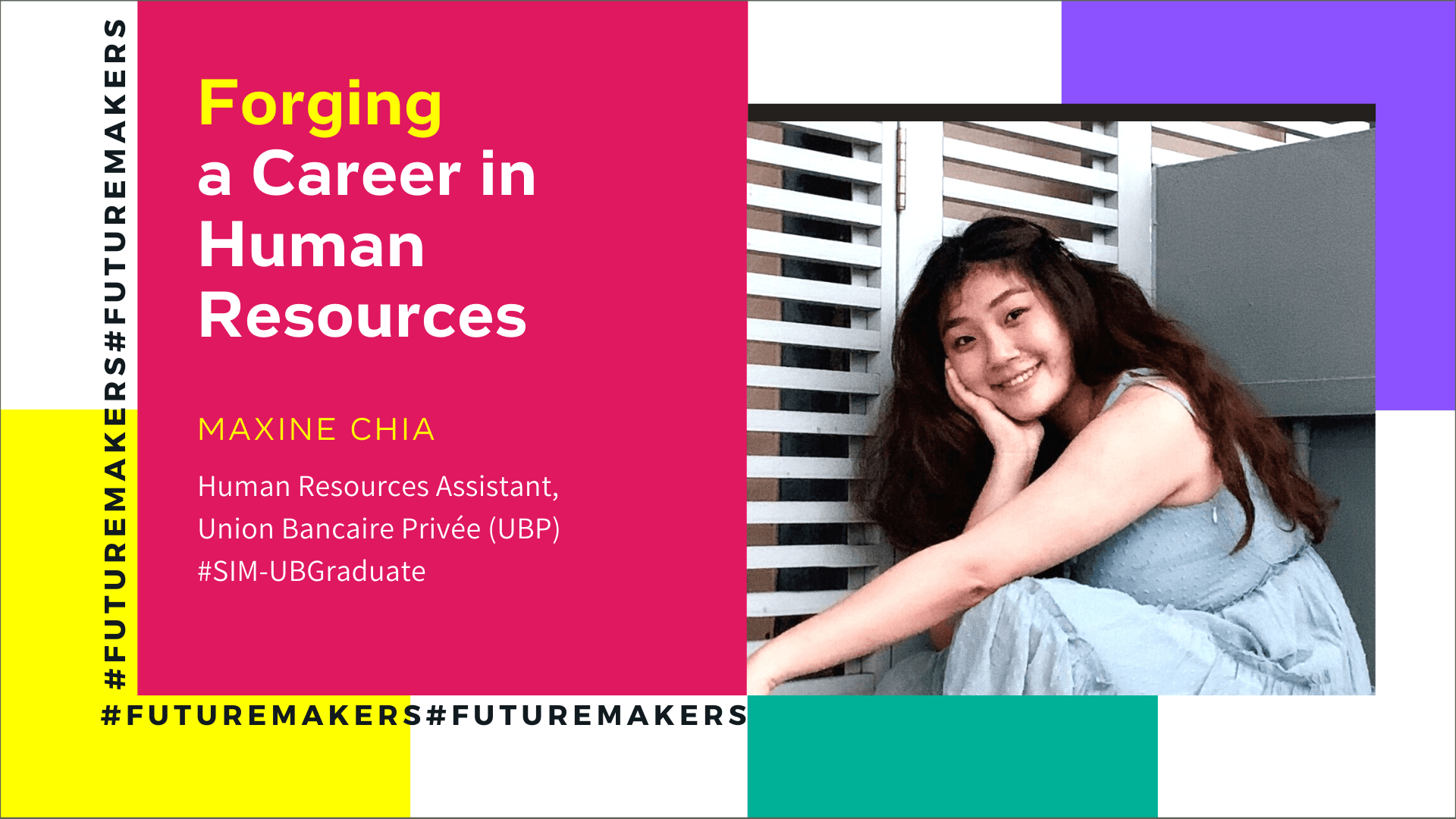 Having graduated from SIM last year, can you share with us what are you currently doing now?
I am currently working as a Human Resources (HR) assistant with Union Bancaire Privée (UBP), a Swiss private bank and wealth management firm, under the SGUnited Traineeships Programme.
As an HR assistant, my main scope of duties includes assisting in the end-to-end tasks in an employee's lifecycle such as onboarding, offboarding, staff benefits, performance management, database and reporting or any ongoing HR projects.
What led you to the opportunity?
After graduation, I faced a few challenges in finding a suitable job. Many organisations halted their recruitment exercise and personally, I wanted to pursue a role that I was passionate about in an organisation that would be a great cultural fit for me.
Despite the challenges, I continued to explore jobs in fields and industries that I was interested in. I also tapped on my networks to help with the job search.
After attending interviews with different companies, I was blessed to have been offered the opportunity to work with UBP. It was, in my opinion, the perfect fit for me as the scope of responsibilities that came with the role was what I had hoped for. I also felt that the company culture would be one that I could understand and fit into after going through the interview.
What do you enjoy about your role?
As a fresh graduate, my priority right now is to learn and grow and UBP allows me to do just that. Whenever I make mistakes, my nurturing supervisors take the time to re-teach and guide me so that I can perform the task more accurately. I also get to learn something new every day. Even though I am only less than two months in, I feel that I have been exposed to many aspects of HR and I cannot wait to see how much more I can and will learn over the next few months!
Why did you choose to pursue the SIM-University at Buffalo Business Administration program?
I wanted to experience the American pedagogy and I was intrigued by the curriculum offered by SIM-UB.
Apart from learning more about the different aspects of Business, I was exposed to disciplines beyond my Human Resources major as well. For example, I had to take courses in the areas of Nutrition, Music, Philosophy, Psychology and even Sociology. Taking them have widened my perspectives and deepened my knowledge of various social aspects. More notably, I was able to realise my strengths and interests. This knowledge enabled me to streamline and identify how I wanted my first job to be like.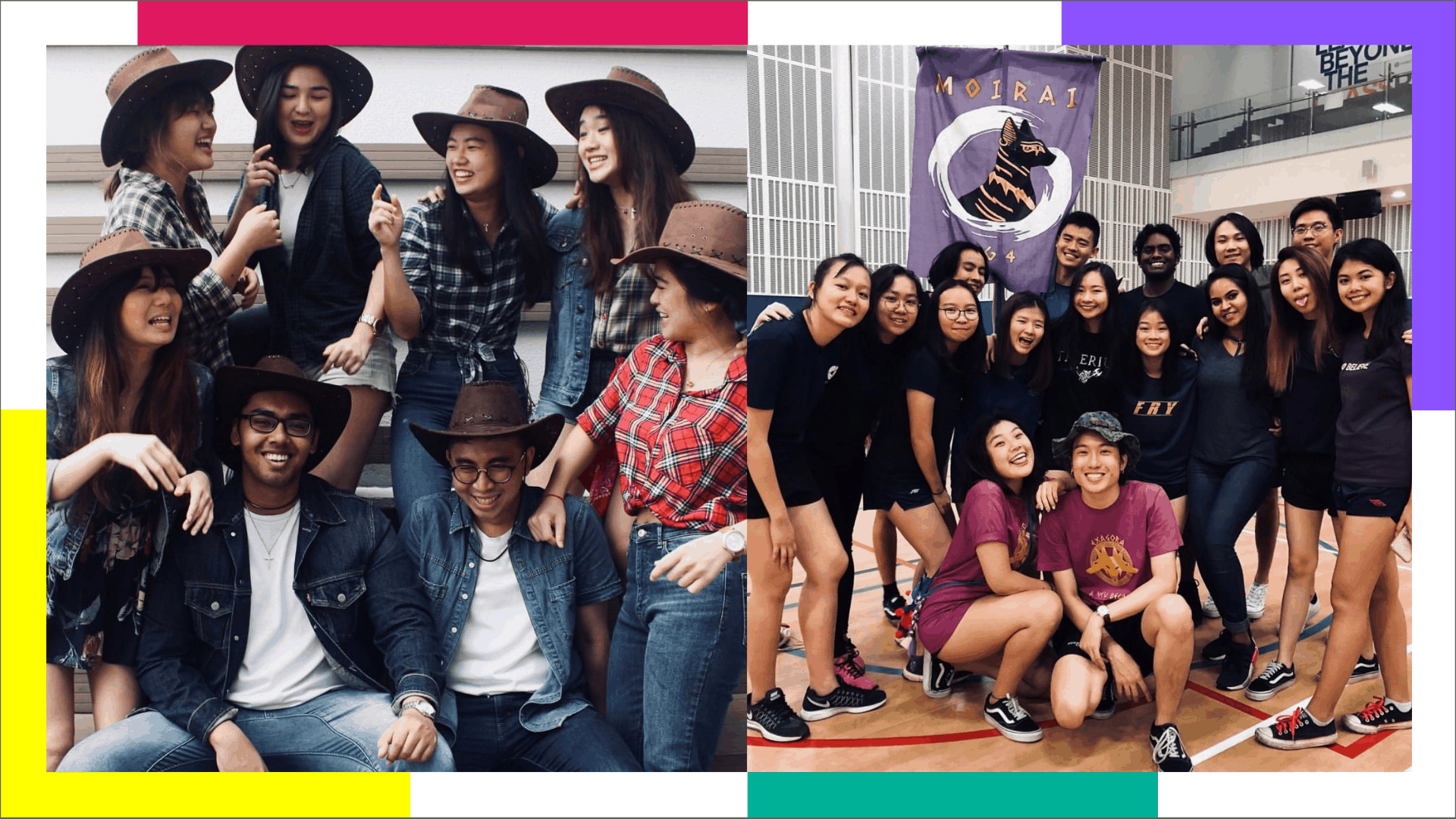 (Photos were taken before the pandemic happened)
Being a part of the SIM-UB Student Council is one of the highlights of my SIM experience!

Can you share with us about your student life experience at SIM?
I was an active member of the SIM-UB Student Council's Welfare team before I flew off to the main campus in Buffalo, New York for my senior year. I met many new friends through the council and participated in the Freshmen Orientation Camps as a group leader to help my fellow juniors settle into school.
My most memorable project would be the Community Involvement Project at Willing Hearts where the welfare team aided in the preparation of food.
What are some of the invaluable skills you've gained through your SIM experience that has helped you prepare for the workforce?
While pursuing the Business Administration program, I took some mandatory business courses on professional communication. The course helped greatly in the way I structured my resume. The interview skills which I picked up also sharpened the way I presented myself during interviews.
Furthermore, we had real-life projects that I could now apply to my tasks at work. The projects also taught me to be more critical in my thinking as well as to see things from more than one perspective when approaching a problem.
I believe that these are some of the things that have really helped me prepare for the workforce and have also played a part in building up my competencies, attractiveness and confidence as an individual.
What are your future plans?
As I continue to grow and learn, I hope to be able to bring salt and light into the organisations I am in or will join in the future.
I also plan to pursue my Masters in Business Administration once I have gained a few years of relevant work experiences so that I will be able to share and continue learning from others in the field.
Any advice for SIM FutureMakers who are carving their own path?
Think hard about what you wish to pursue in the future and chase that dream! I believe that you can do anything you set your mind to. Form new networks, learn from each other and be open to new ideas and perspectives.
#SIM-UBGraduate #FutureMaker
Click here to learn more about the programmes awarded by the University at Buffalo (SUNY).
Posted online, 06 Apr 2021