Dima Djani
Dima Djani's career in the financial sector began when he landed a job at Citi after graduating with a business management degree from RMIT University. Fast-forward 10 years, Dima decided to start a peer-to-peer lending platform - ALAMI - for SME financing. Revolutionising the Sharia Financial industry, ALAMI was awarded the World's Best Islamic P2P Lending Platform in 2020 by The Asset Triple A and World Islamic Finance Award, and is now a leading Islamic lending platform in Indonesia.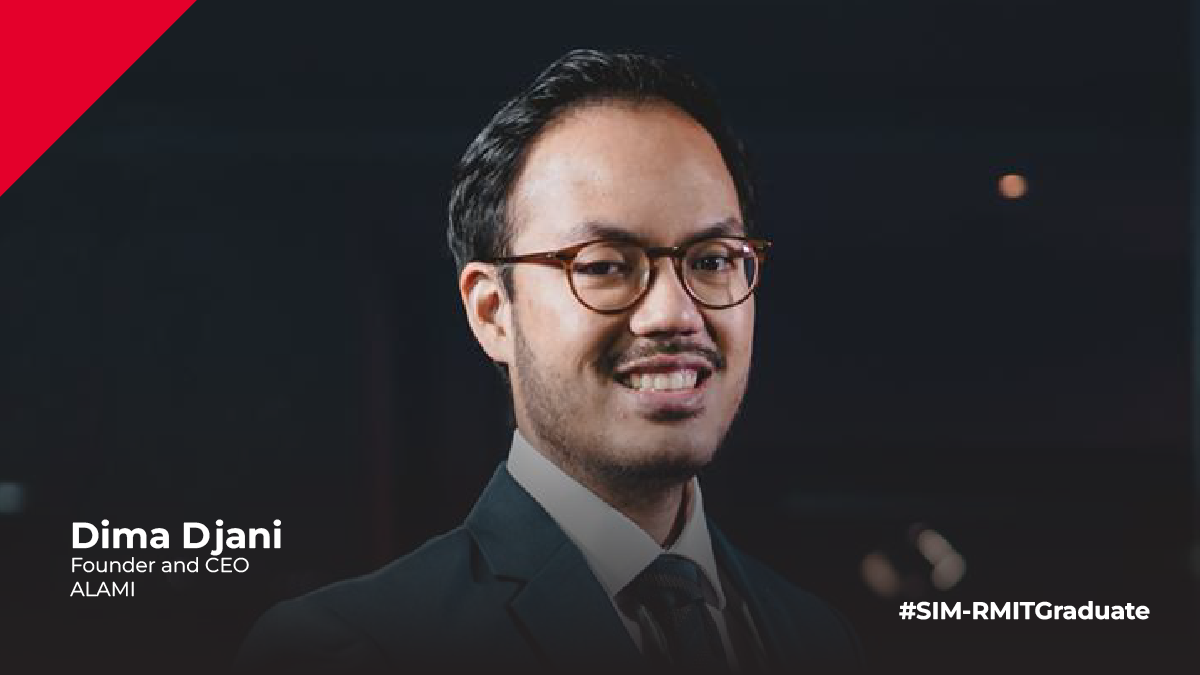 Briefly share with us your career path.
Upon my graduation from SIM-RMIT, I joined Citi in the Corporate Investment Banking division, where I spent most of my time in Jakarta and briefly in Hong Kong. After seven years, I moved to Societe Generale Corporate Investment Bank in Jakarta for about three years, before I took my MBA, which was also where I started the ALAMI idea.
What inspired you to start ALAMI?
I saw a big untapped market for Islamic finance in Indonesia, where 230 million Muslims live in the country. With the advance of technology adoption in various business models, my other co-founders and I were convinced that our solution could effectively tackle the needs of our main target markets, as well as make an impact to the society. To date, we have disbursed around USD200 million of loans to farmers, and small and medium enterprises in Indonesia.
What was the main challenge you faced and what did you do to overcome it?
Increasing the literacy for the stakeholders is one of the biggest challenges in this business. Literacy for customers, partners, investors, as well as our new joiners. While this poses a challenge, this is also the success barometer in that if we managed to increase the said literacy, the whole Islamic finance industry will grow more rapidly. The way I dealt with this is to come up with alternative user-friendly approaches to share the benefits of Islamic finance, be it through partnership with merchants, media companies, or to come up with our very own accelerator program.
What do you find most meaningful about your job?
The ability to provide tangible benefits for the SMEs that we financed, as well as our surroundings that we affect in a positive way. Another is to create a solid team and culture within our company of 450 people.
What impact do you hope to have on society as an individual?
I hope that our presence can help to provide a more equitable and prosperous society, and inspire other entrepreneurs to develop similar solutions in their own respective fields or markets.
Posted online 20 Jul 2022.
Learn more about the
programmes
offered by
RMIT University
at SIM today.