Zachery Tan
Zachery Tan did not initially plan to join his family business, an engineering company that specialises in air-conditioning and mechanical ventilation systems. However, when a crisis struck in 2012, he decided to preserve his father's lifelong work and help him in rebuilding the company. Along the way, Zachery decided to pick up engineering knowledge and skills with a master's degree in engineering business management from the University of Warwick. Now, as the Managing Director of Newway, Zachery is responsible for the overall management of the company.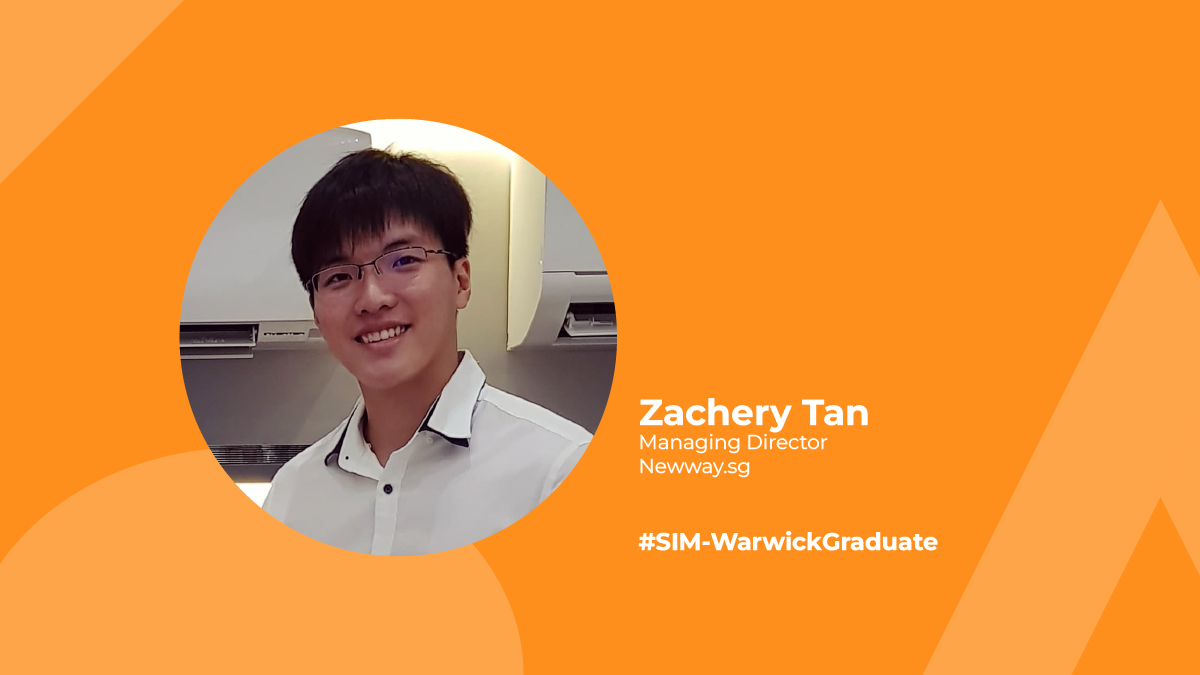 What sparked your interest in running a business?
I always had a keen interest in doing business as a kid, having dabbled in several successful ventures since when I was 12. I was inspired to join the company by my father, who started Newway as a small contractor business. The company faced numerous rough patches over the years, and I wanted to work with my father to see if we could make a difference together.
We reckon that the path you took came with risks. What made you want to take the leap of faith?
Personal values. I come from a traditional family where values are of utmost importance. So for everything I do, I make sure there is a strong purpose that supports my values. And when there is purpose, there will be motivation and confidence.
How has the journey been for you thus far?
The journey has been most fulfilling so far. In fact, I think the biggest frustration is probably with myself, because sometimes I find it difficult to keep up with my own expectations, and that is not exactly a good feeling. You have to keep learning and growing, and I think personal development is something that has helped me stay on track all this while.
Were there any challenges?
The recent pandemic was a classic example of business turbulence. All our original plans for expansion were thwarted, and we had to operate with overwhelming restrictions and increasing costs. This actually strengthened our camaraderie, and we worked better as a team, with more empathy for each other. Although our expansion plans did not work out, we managed to stay ahead and survived the hard blows. The path is set for the future and we are looking to emerge stronger together.
You took the master's degree in engineering business management. What did you pick up from the programme and apply at work?
There is a general misconception when it comes to function and performance and I benefited most from the teaching culture at Warwick, and my alma-mater Ngee Ann Polytechnic. Both schools share a distinctive culture that focuses on personal development rather than just functional results.
This made me realise that a high-performance culture has to be purpose-driven and built around motivated people who share the same values. This was the ethos that enabled our business to achieve exponential growth over the years despite the mounting challenges and limited resources.
Are there any other takeaway from the programme that you appreciated?
It has to be the strategic partnership between the University of Warwick, SIMTech (a research institute of A*STAR) and SIM. This collaboration meant that we got to learn from the top lecturers in the UK, and the best researchers in Singapore.
The diverse mix of international students from around the world also contributed to a deepened cultural understanding as well as global thinking. This greatly benefits me, as my work involves participation in international conferences and discussions.
Posted online 20 Jul 2022.
Learn more about the
programmes
offered by The
University of Warwick
at SIM today.