SIM's Female Fighters: Life Lessons From Martial Arts
SIM's Female Fighters: Life Lessons From Martial Arts
Meet Tan Shi Xuan, Amirah Mustafa and Gwen Teh – three SIM female athletes who may just be able to take you down with their impressive taekwondo, silat and fencing techniques.
Meet Tan Shi Xuan, Amirah Mustafa and Gwen Teh - three SIM female athletes who may just be able to take you down with their impressive taekwondo, silat and fencing techniques.
But more than just kicking or grappling, the benefits of picking up the sport stems from beyond self-defense skills. They reflect on how the lessons they've gained from their martial arts journeys have shaped them.

#Perseverance During Challenging Times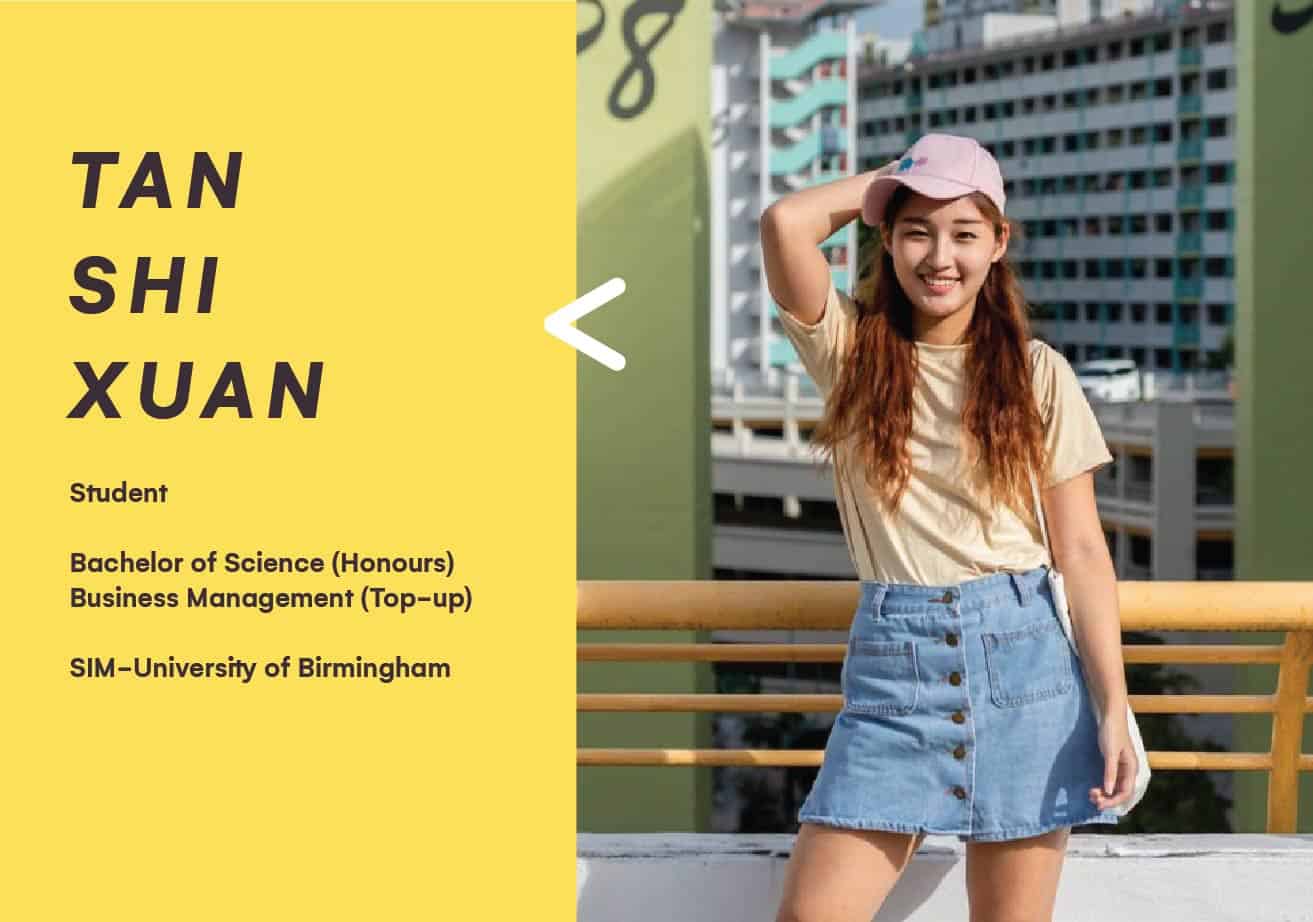 What motivated you to pick up taekwondo?
As a female, I felt that we are vulnerable to dangers. Hence, I decided to take it up to protect myself, as well as my family and friends.
What do you enjoy about it?
I love how it challenges you physically, emotionally and mentally. You really have to believe in yourself, endure hardships and push yourself beyond your comfort zone in order to achieve greater heights.
'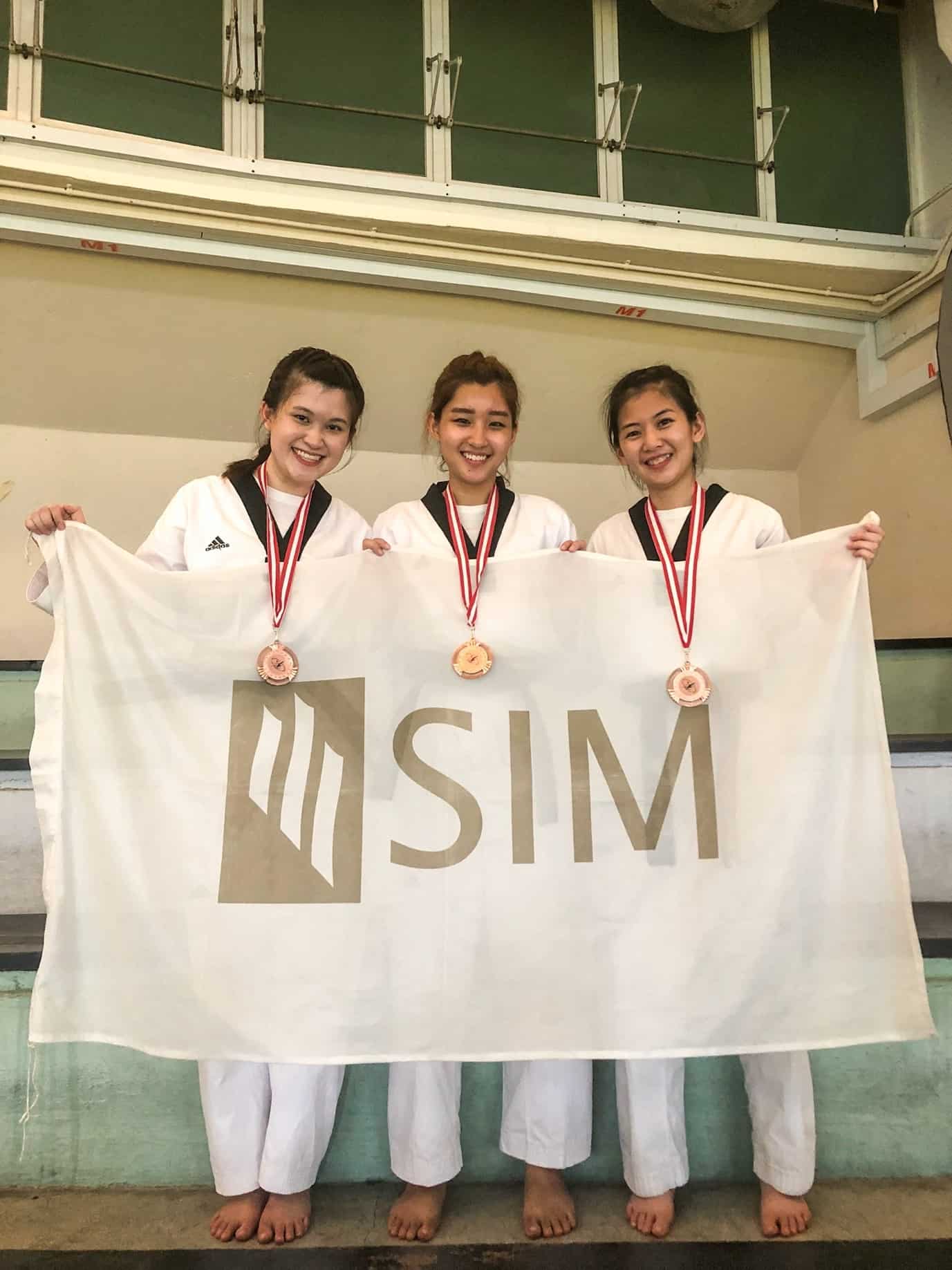 We managed to clinch bronze for the 'Female Black Belt' Team Category at the 2019 National Poomsae (Pattern) competition
How has martial arts shaped you?
Taekwondo has taught me invaluable life values such as respect, humility, discipline and teamwork. These are evident in the pledge which we have to recite at the start of our training sessions.
I'm also better at persevering through challenging times now. During Kyorugi, (sparring) competition season, I often feel like giving up due to the increased frequency and intensity of training sessions.
These sessions often leave me breathless but I remind myself to lead by example as team captain and be the last to stop. This taught me a great deal about perseverance and it encouraged my fellow teammates to push on during tough times.
#Confidence In Leading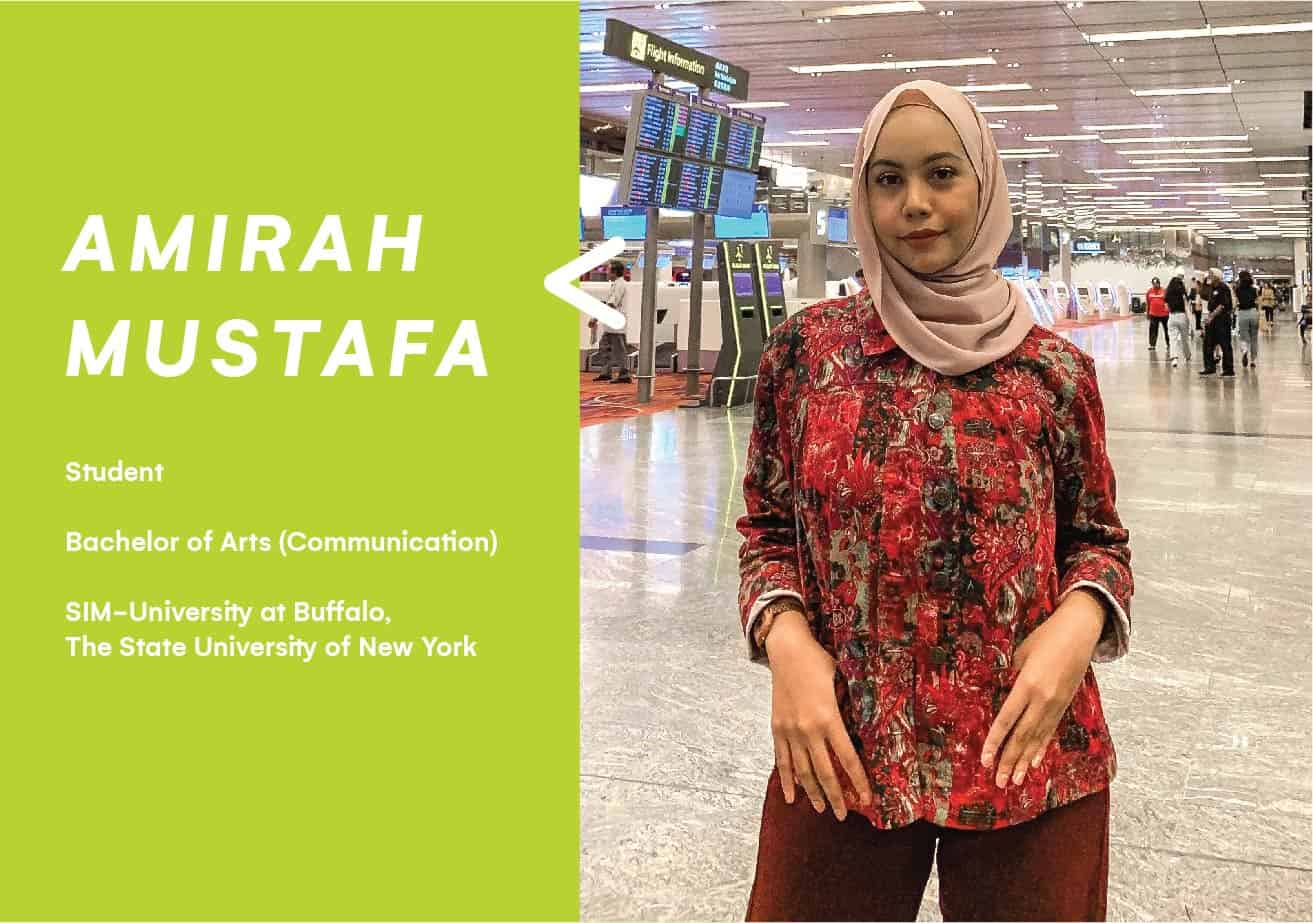 What motivated you to pick up silat?
I was in silat in my previous school and had some external experience of the sport as well. Prior to this, I was a dancer.
When I enrolled in SIM, I joined silat with aspirations to represent the school. But most importantly, I wanted to do it for myself - proving that I am able to excel beyond my comfort zone despite the switch in interest.
What do you enjoy about it?
It's a cool way to vent out your deepest sorrow, anger and it allows us to learn how to control our emotions.
I especially enjoy the adrenaline rush during a match as it can get pretty intense! To compete in one is indeed a huge achievement and a fulfilling experience.
Of course, team spirit is another factor that I really enjoy.
How has martial arts shaped you?
Our team tagline is
Orak Langkah Ukir Sejarah
, which means start moving forward to carve history. If we are stagnant in our ways, we might not be able to forge new histories.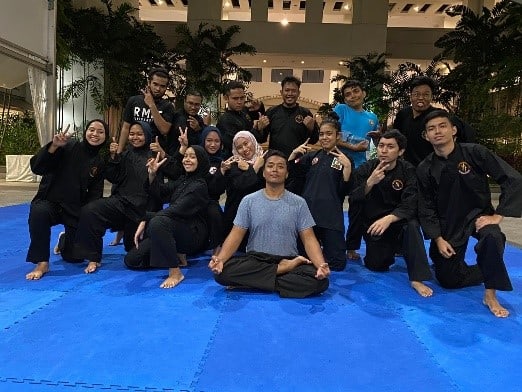 The team, today! We're larger now with more than half being female athletes
This has also shaped the way I managed the team in 2019. As president and the team's only female athlete back then, I was determined to overcome our hurdles by exploring new ways of expanding the team. This experience has moulded me into a confident individual.

#Importance Of Understanding And Self-Reflection

What motivated you to pick up fencing?
Fencing is considered a niche sport in my home country, Malaysia, and I thought it would be fun to try without having a specific goal or objective in mind. I was also more curious after hearing about how fun it is at the annual Student Involvement Drive.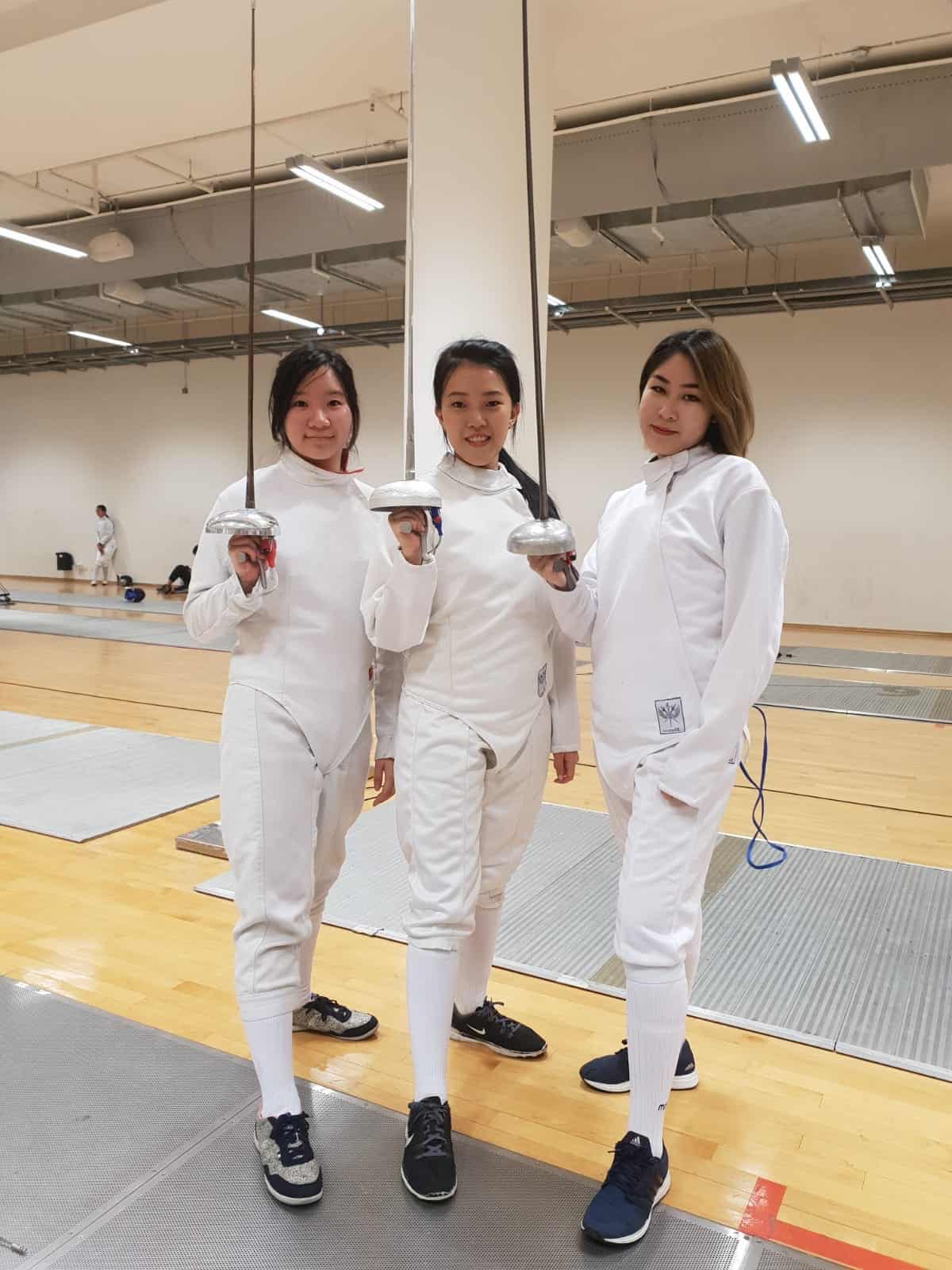 Girl power! With my teammates Scarlett (middle) and Pauline (far right) before the Novices Fencing Championships 2019
What do you enjoy most about it?
I like that fencing encourages me to be more daring and to have a critical mind. In fencing, every move we make must be made with intention. Half-hearted attacks or defenses are futile. It's also a great stress-reliever.

Celebrating milestones with the team: I was ranked 53 out of 79 at the Championships!
How has martial arts shaped you?
Being a part of the SIM Fencing family has made me a more determined and resilient person. Fencing also emphasises the importance of getting my basics right before attempting a more complex technique and to reflect on our mistakes in order to improve.
To do well in any pressurising situation like competitions or even school examinations, we must fully understand the underlying principles rather than just taking the knowledge at surface level.
My fencing journey also reminds me that it's alright to make mistakes and accept feedback from our teammates, coaches or even lecturers early on in order to avoid to making grave errors at crucial times.
Feeling empowered? Embark on your martial arts journey in SIM here.
By Diyanah Syafiqah