Should You Take a Gap Year?
Should You Take a Gap Year?
Find out how a gap year could actually be less beneficial than you think!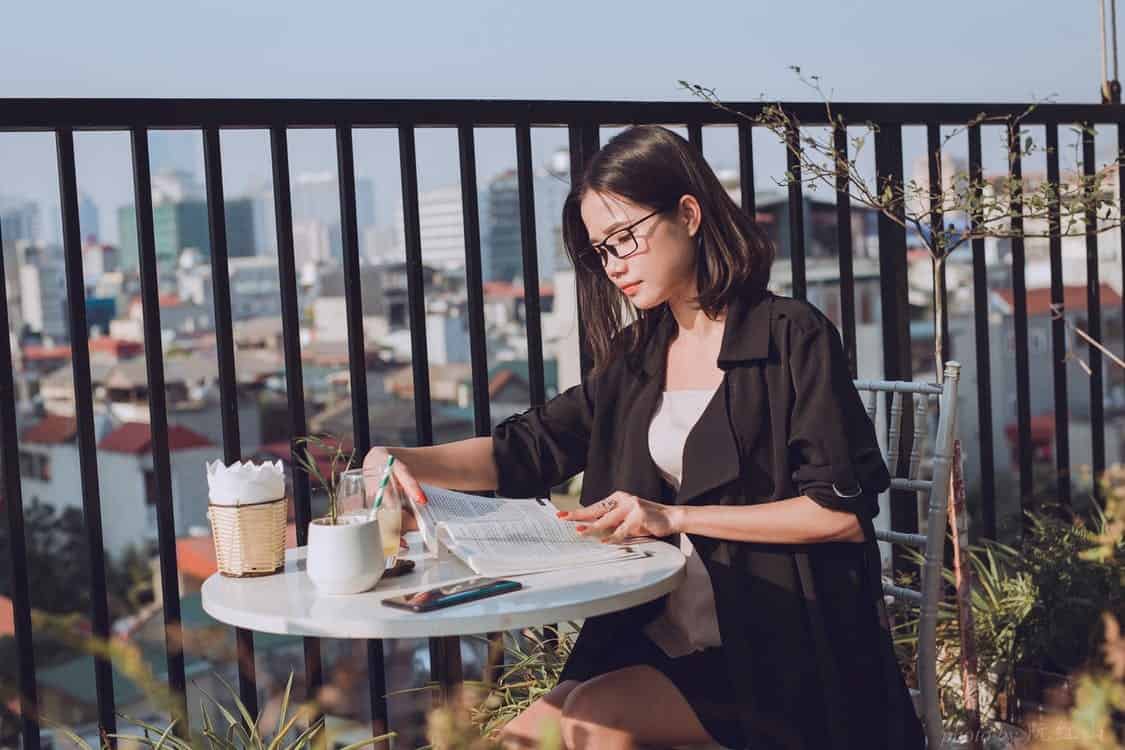 It's important to make an informed decision before considering to take a gap year.
What Is A Gap Year?
A gap year is a period where experiential learning takes place and one would normally take a gap year to increase their personal and professional awareness. Taking a gap year is gradually becoming a popular decision for students for several reasons and is being used to do paid work, completing an internship, volunteering or travelling.
The gap year can also be used by students to take a break from academics that'll help them make better decisions before taking the next step into their educational or professional journey. Like everything else, taking a gap year also has its own pros and cons. While it allows students to enter college refreshed and refocused, it can also lead to losing academic momentum if it hasn't been very well thought of. Some students may even go through the feeling of being isolated or missing out on certain things as compared to their peers.
Should I Take A Gap Year During the Pandemic?
In a time where COVID-19 continues to wreak havoc, many students are facing the dilemma of whether to take a gap year - typically a year-long break before resuming their university studies. A recent study by the London-based Sutton Trust found that 19% of university applicants in the UK changed their mind about university attendance for the 2020 academic year, with some preferring to defer their enrolment in favour of a gap year.
1
In the US, website traffic is up nearly 120% for the April to May 2020 period at the Gap Year Association, a non-profit that accredits gap year programmes.
2
Amid all this chatter about taking a gap year, one has to think about whether it is worth contemplating in the current uncertain pandemic situation. There are those who cite social distancing measures and the lack of on-campus interaction as reasons to pursue other interests in the meantime, while their formal education takes a backseat. However, it's important to note that this is no ordinary time for the world. Many airlines have shut down, businesses have been hit hard, and both international as well as domestic travel have been restricted to the bare minimum.
In light of this unprecedented global situation, let's examine why taking a gap year could potentially do more harm than good
1. Uncertainty in Planning
Singapore had its Circuit Breaker and likewise, other countries have their own versions of movement lockdowns for citizens due to the COVID-19 pandemic. Many of these lockdowns have, time and again, been extended. The point here is that nobody can predict the post-pandemic future, despite hoping or planning for the most ideal outcomes - both socially and economically.
Applying this to the concept of a gap year, who can say for sure that after a year, it will all be business as usual? Locally, a 'new normal' is expected to remain until an effective vaccine or treatment for COVID-19 is developed, but it could take multiple steps, over months (or even longer) to reach this phase, Health Minister Gan Kim Yong has stated.
3
With uncertainty being the only certainty, a gap year could easily stretch beyond that, resulting in lost time that could have been channeled towards a more constructive option, like earning a degree.
2. Restrictions of Taking a Gap Year and Monetary Cost
What do people usually do during a gap year? Common activities include travelling the world, indulging in passion projects, or learning new languages and skills. However, the current state of affairs has made it even tougher to explore these options, with travel and movement restrictions in place across the world.
At the same time, a quick search on the internet shows that delving into new interests require quite a hefty fee. Picking up an instrument or even learning robotics will require you to fork out quite a sum for raw materials needed to engineer prototypes.
Yes, a gap year can be expensive, more so when you consider how entering the workforce a year later can prove costly in a climate where job security is on everyone's minds. As the world enters a recession, the Monetary Authority of Singapore (MAS) also expects a rise in job losses as part of the COVID-19 fallout, with Maybank Kim Eng economists projecting the number of retrenchments in Singapore this year to fall between 150,000 and 200,000.
4
Rather than taking a gap year, exercising some financial prudence during these uncertain times might be in order instead.
3. Falling Behind Because of A Gap Year
Boxers experience ring rust when they've not been actively fighting for some time. Likewise, taking a gap year can produce a similar effect when you've not been hitting the books for a while. Anecdotal evidence suggests that it's not as easy to adjust back to school life once you've taken an extended break. Some students can even take a couple of months just to settle into a regular sleep cycle, and a more disciplined approach to life that a formal education requires. Inevitably, results may suffer for an indefinite period - hardly the outcome any student wants.
If you share these concerns, perhaps the right option for you would be to use this time to secure a quality degree for yourself. SIM Global Education offers a wide-range of overseas
programmes
awarded by reputable and top-ranking partner universities from the UK, US and Australia. These degrees are similar to the ones awarded onshore at our partner universities and they will arm you with a globally recognized qualification from your university of choice. As it is important to make the right choice during this crucial time, weigh your options wisely and be sure to start the next chapter of your life on the right foot!
---
1
BBC, 4 Jun 2020:
The rise of the pandemic-era 'gap year' (https://www.bbc.com/worklife/article/20200603-the-rise-of-the-pandemic-era-gap-year)
2
Forbes, 3 Jun 2020:
For High School Grads During COVID-19, Gap Year Takes On A Whole New Meaning (https://www.forbes.com/sites/advisor/2020/06/03/for-high-school-grads-during-covid-19-gap-year-takes-on-a-whole-new-meaning/#79b340a516fe)
3
CNA, 19 May 2020:
Transition to a 'new normal' after circuit breaker: How will measures be lifted beyond Phase 1? (https://www.channelnewsasia.com/news/singapore/transition-to-a-new-normal-after-circuit-breaker-phase-1-2-3-12749518)
4
Today Online, 8 Apr 2020:
Covid-19 pandemic could lead to 150,000 to 200,000 retrenchments, say Maybank economists (https://www.todayonline.com/singapore/covid-19-pandemic-could-lead-150000-200000-retrenchments-say-economists)
Posted online, 16 June 2020