Rebecca Tiew
Working in the beauty industry, Rebecca Tiew, an SIM Diploma in International Business graduate, develops out-of-the-box marketing strategies with sharpened creativity and a global perspective she has gained from the programme. The graduate who has also received the Mapletree Award for her outstanding achievements aspires to refine her skill set in the digital marketing space to help more businesses thrive.
Developing Creative Marketing Strategies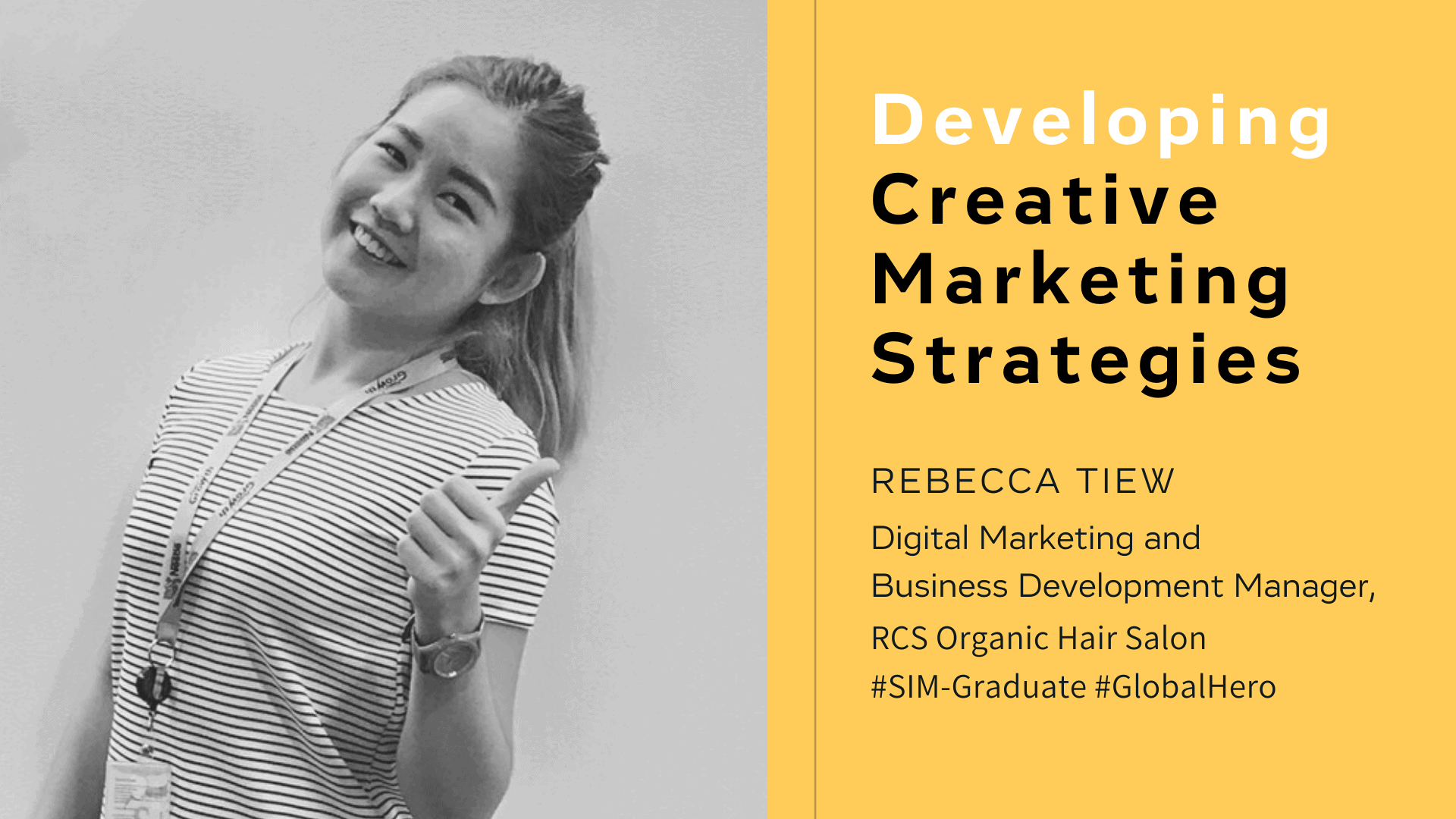 What have you been up to lately?
I'm currently a Digital Marketing and Business Development Manager in the beauty industry where my main responsibility is to develop strategies and activities that resonate with our current and potential customers. In order to bridge the existing gaps in our market, I also provide online behaviour insights to aid in better decision making and strategies. I feel that this is a key area where a digital marketer like myself can contribute to the business.
What were the factors that led you to pursue the Diploma in International Business programme at SIM?
I was keen on learning how business operations differ across countries and the success behind Multinational Corporations (MNCs). The International Business programme was a perfect fit as it would allow me to study the impact of globalisation on businesses and people.
As students, we had the opportunity to analyse global and local business challenges in order to find strategic solutions. This approach to problem-solving has broadened my worldview and I've come to appreciate and understand different perspectives. Furthermore, the lecturers are experienced practitioners of the industry; their insights encouraged us to constantly think outside the box.
You're currently pursuing a Digital Marketing programme. How has the SIM Diploma programme prepared you for further studies?
I'm able to apply an international perspective while completing my assessments as the case studies are based on MNCs. Furthermore, I find it easier to grasp global marketing trends and apply more creativity while developing marketing strategies in my current role.
Any memorable experience in SIM that you'd like to highlight?
There was once where I organised an impromptu event as part of the SIM Young Entrepreneurs Network. I had a sudden idea to sell snacks and bento sets at Block B having noticed how disruptive it was for students to pause their study sessions just to get snacks at Block A, where the snack shop is located.
The event was well-received and all the snacks were sold out! I was glad I didn't listen to my self-doubts and stepped out of my comfort zone fearlessly.
Other than this, seeing my parents' smile while receiving the Mapletree Award* has become the best summarisation of my experience in SIM.
What are your future plans?
I aspire to be a professional with a specialised skill set in digital marketing and public relations, business development and be well-versed in customer insights to help more companies propel forward.
Who's your hero and why?
My parents have always been my heroes. Both of them are entrepreneurs who manage their own businesses for decades but have never once let the stress of their jobs get the best of them. I have learnt a lot from their ability to stay calm and collected in any situation. These traits would serve me well in a fast-paced environment in the future.
#SIM-Graduate #GlobalHero
Click here to learn more about the programmes awarded by the Singapore Institute of Management.
*The Mapletree Award is awarded by Mapletree Investments Pte Ltd to outstanding students of SIM diploma programmes.
Posted online, 13 Oct 202