Pratik Pawari
For SIM-Grenoble Ecole de Management student, Pratik Pawari, made the jump to study the MSc Management in International Business programme in Singapore where the diverse faculty and classmates have left a profound effect on his worldview. Most notably, it has helped the former Engineer to define a new career path as a Business Development intern in France.
Exploring the World from the Classroom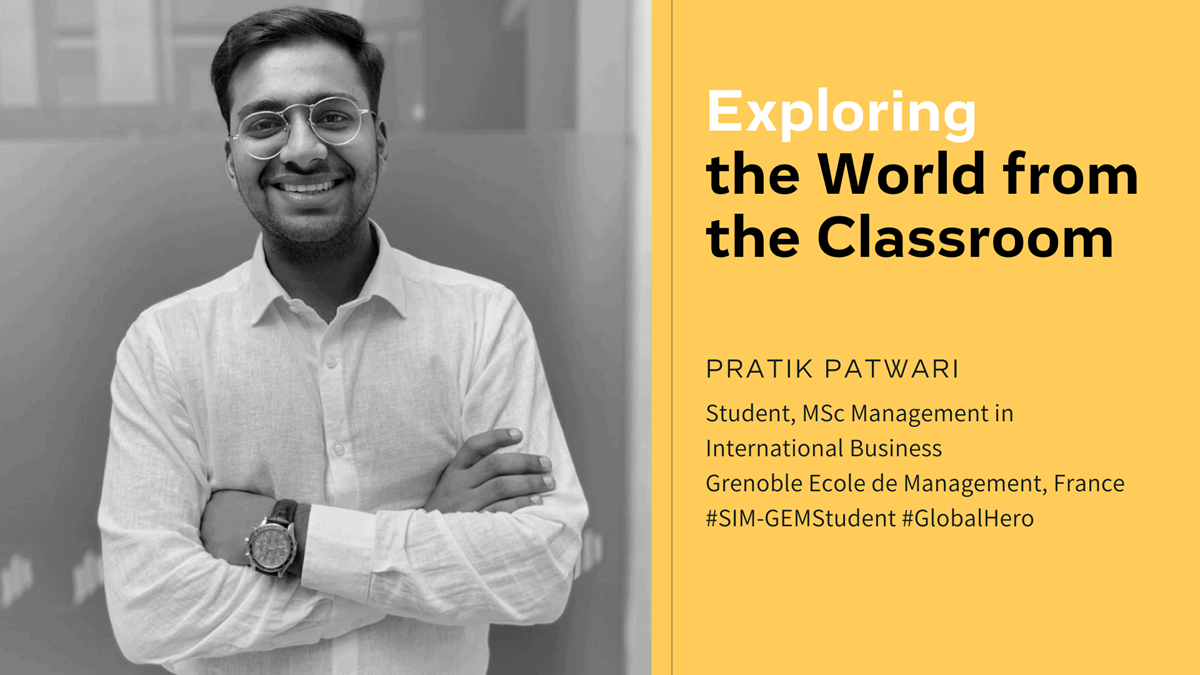 Why did you choose to pursue your postgraduate studies with SIM-Grenoble Ecole de Management?
As an international student from India, I've always been excited about Singapore as a country due to the opportunities for global exposure that one can get from its multi-cultural society and the diverse companies available here.
I was also assured by Grenoble Ecole de Management's university rankings. When I learned about the MSc Management in International Business programme, I knew that I would be able to get the best of both worlds; the opportunity to study abroad in Singapore and to undertake a reputable programme.
What do you enjoy about the MSc Management in International Business programme?
It has been a great nine months so far being exposed to different cultures within the classroom and witnessing different dynamics at play during our projects. I'm happy to call some of them my friends and to learn from them in both professional and personal settings.
It has also been delightful to learn from our professors who are experts in their fields. You can feel their passion in the way that they deliver their lessons. They often dive into specifics in order for us to understand key concepts better and treated us as managers and consultants and not just students.
Besides picking up business skills to complement my engineering background, the company visits to Shopback and AON Consulting have helped to better define my professional goals and career path.
Any advice for those who wish to pursue their postgraduate studies?
What matters is that you enjoy what you are learning and be prepared to make a lot of mistakes along the way and learn from them. It helps us to become better.
Who is your hero and why?
To me, my father has always been my personal hero. Throughout the years, he has been a great father figure, my friend and teacher who has shown me the value of prioritising work and the beauty of being hungry for knowledge.
#SIM-GEMStudent #GlobalHero
Click here to learn more about the programme awarded by Grenoble Ecole De Management.
Posted online, 11 Aug 2020