Janice Nah
Janice has over 30 years of experience in the accounting field. She decided to take a career break last year and used the opportunity to learn new skills. Coming from software industry previously, she knew the importance of embracing new technologies to stay relevant. She decided to take up SIM's SGUnited Skills (SGUS) Advanced Manufacturing Programme, where she was able to acquire new skills and stay current with the latest tech trends.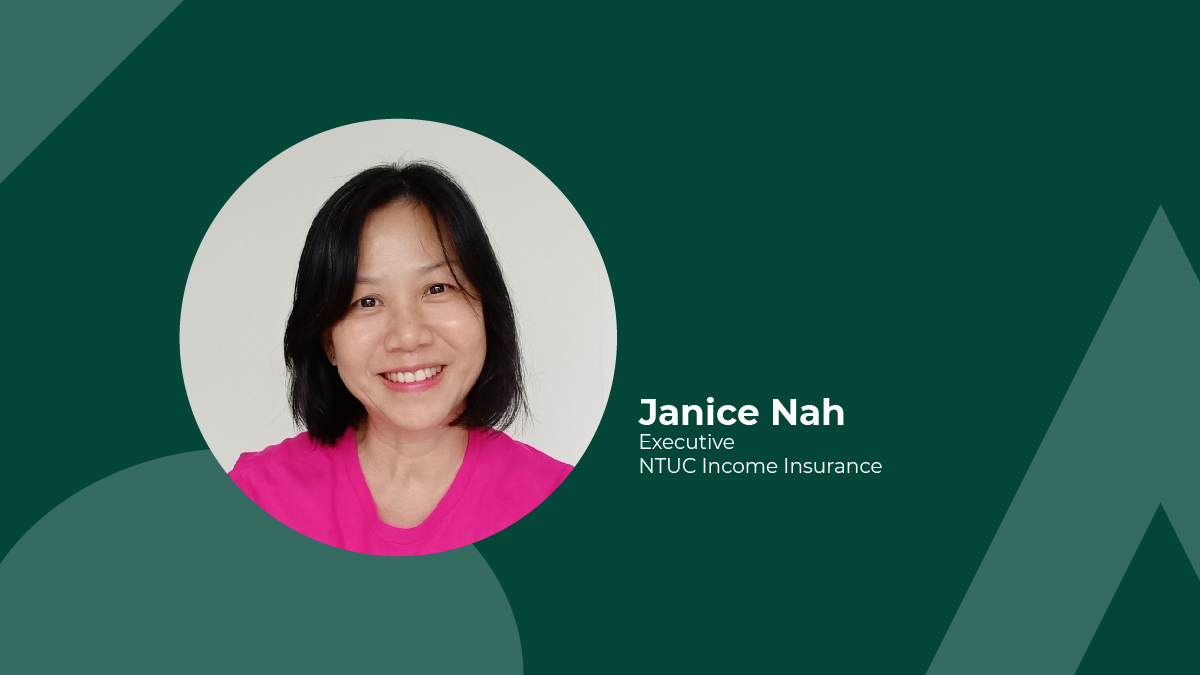 Please tell us briefly about yourself and the job that you do in your current company?
I recently joined NTUC income as a Finance executive. The role has allowed me to exercise my project and relationship management skills as I work closely with several external parties to support my company on several projects.
Why did you decide to return to learning? What is your experience like and how has it helped transform your career?
I took a career break in September of 2021 and wanted to take this opportunity to attend some courses to upskill myself. It was around the same time that my friend had completed the SGUS programme and strongly recommended that I do the same. What enticed me to sign up was that there was something new to learn from this programme, and the courses were not too difficult to grasp.
While some people fear new technologies, I embrace them. I enjoyed learning more about blockchain and picking up new skills like Autodesk. Through this programme, I can now keep up with conversations around the latest tech trends like NFTs and blockchains, and it has also given me a fresh perspective on technology altogether.
In your own words, tell us how you define lifelong learning and why is it important to you?
I believe strongly in the Chinese saying, "A man is never too old to learn". As the world becomes increasingly digitised, it is important to me that I keep up with the latest technology trends and not fall behind. Lifelong learning also keeps my brain alert, and attending courses gives me the chance to expand my social circle along the way.
What is one valuable life lesson you have learned that you would like to share with others?
We must have the right attitude to learn and should not be afraid to ask questions. In fact, we should be open to asking anyone for help, even if it means approaching someone younger than us, as there is always something new to learn from everybody.
Posted online 20 Jul 2022.