How to Acquire Soft Skills for Better Employability
How to Acquire Soft Skills for Better Employability
Discover quick tips to acquire soft skills that enhance your market value.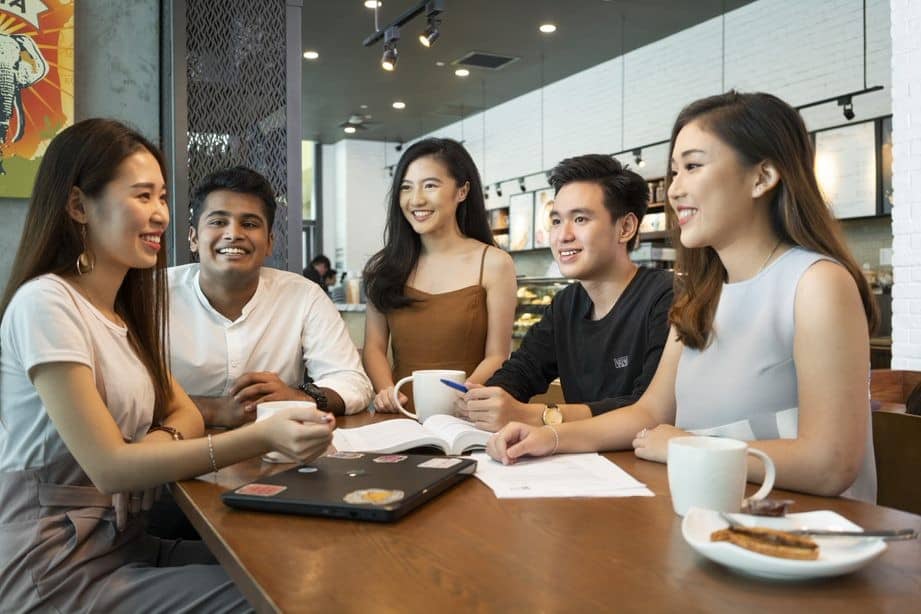 Students at SIM can hone their soft skills through a wide-range of student clubs and workshops on campus.
You may be great at the technical function of your job, whether it's crunching numbers as an auditor or conducting performance marketing campaigns as a digital strategist. However, to thrive in the modern workplace, it's going to take more than just these hard skills. A LinkedIn report found that 57 per cent of leaders value soft skills more highly than hard skills
1
, with leadership, communication, collaboration and time management ranking among these coveted skills.
This shouldn't be all that surprising, especially since we live in a more well-educated, borderless world where people of diverse backgrounds often have to work together, and where a glaring lack of emotional intelligence and soft skills could potentially sabotage one's career.
Alibaba Group co-founder Jack Ma once remarked, "We need to be teaching our children values, believing, independent thinking, teamwork, care for others... these are the soft parts."
2
And while we may not all be naturally blessed with his people skills, it's possible to learn these traits and improve the way we connect with others. All it takes is some commitment and practice, so read on to find out more.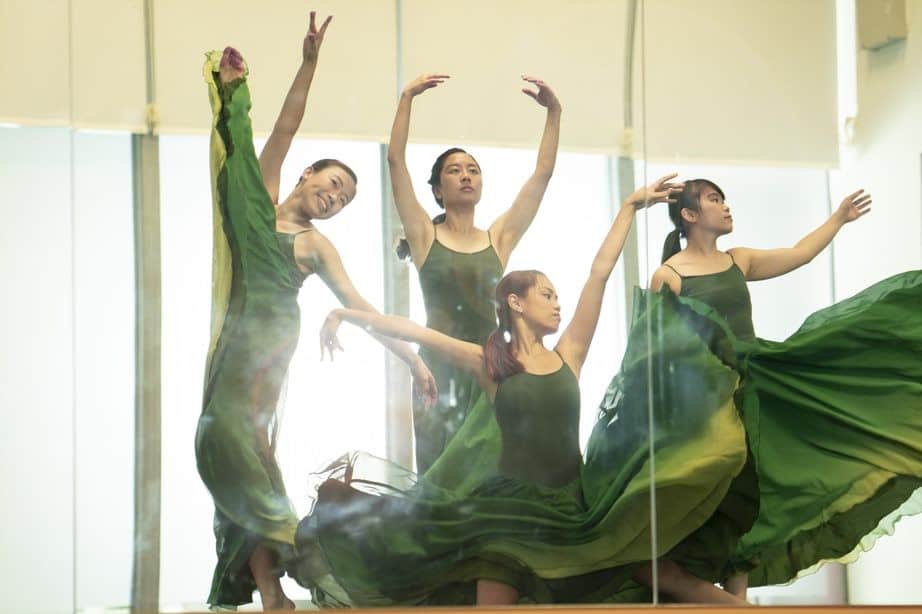 From contemporary to hip-hop, SIM offers dancers the opportunity to express themselves through different genres of dance.
Co-curricular Activities
If it's a passion, then it probably won't feel like work to you. With this mantra in mind, it's easy to see how starting off with a co-curricular activity (CCA) can help in developing team building skills alongside like-minded peers. After all, teamwork makes the dream work, especially in sports such as basketball, soccer, dragon boating and many others. Even for more artistic pursuits like performing arts and dance, the better your camaraderie with your peers, the more you'll be able to achieve joint success.
It goes without saying that CCAs help foster leadership too. Whether you're a troupe leader, team vice-captain, or club treasurer, you'll have to assume a certain degree of responsibility and inspire those around you through your work ethic or energetic pep talks; these roles can prepare you for equivalent positions in the working world. The kicker? CCAs are generally very accessible within the Singapore education system. SIM GE provides a wide-range of options for students to pursue their interests with
over 70 student clubs and councils
to choose from.
Workshops
Webinars, seminars, workshops… whichever you fancy, they all serve a common purpose: to enhance your knowledge and grant you the skills required to succeed in a particular field or interest. They've even gained a more significant presence during these COVID-19 times, with more scientists and activists taking their efforts online, offering free activities that help people feel less isolated and engaged on important issues.
3
Of course, with employment being a hot topic these days, career workshops on everything from interview etiquette to workplace wellness are also on the rise. Incidentally, these also happen to be good places where you can learn about and gain both hard and soft skills from experienced practitioners. But don't just take our word for it, simply sign up for a workshop or talk coordinated by organisations like the
SIM Career Development office
to learn more!
Internships
At the end of the day, nothing really compares to practical experience. That's why getting an internship opportunity with a reputable company or under the tutelage of a great mentor is extremely important, since you can pick up the relevant skills to kick-start your career. For instance, cross-departmental communication and conflict resolution are but some of the things you'd gain exposure to.
Over in India, a report found that the total number of internship seekers in 2019 was a little above 3.5 million - 54% higher than the previous year - reflecting how students are increasingly recognising the need to add them to their resumes and create an easier path to an eventual job.
4
In Singapore, quality internship opportunities are plentiful , portals like
SIM GE's Unicorn
offer students an ideal way to gain internship experience from various industries.
In conclusion, acquiring soft skills all boils down to taking advantage of the various opportunities on your doorstep. You may also like to know that an education at SIM GE comes with abundant opportunities to pick up valuable career skills - browse through all available programmes
here
!
---
1
The Learning Blog by LinkedIn, 2 Jan 2018:
The Skills Companies Need Most in 2018 - And The Courses to Get Them (https://learning.linkedin.com/blog/top-skills/the-skills-companies-need-most-in-2018--and-the-courses-to-get-t)
2
Learnfast, 19 Feb 2018:
Jack Ma: Teach Soft Skills, Not Knowledge, to Compete with Machines (https://blog.learnfasthq.com/jack-ma-teach-soft-skills-not-knowledge-to-compete-with-machines)
3
The Straits Time, 26 Apr 2020:
Scientists, activists taking their outreach efforts online during Covid-19 circuit breaker phase (https://www.straitstimes.com/singapore/health/scientists-activists-taking-their-outreach-efforts-online)
4
Entrepreneur India, 23 Jan 2020:
Internship Seekers On the Rise, Start-Ups and SMEs Biggest Gainers (https://www.entrepreneur.com/article/345430)
Posted online, 09 July 2020