Home Away from Home: Key Tips on Student Life in Singapore
Home Away from Home: Key Tips on Student Life in Singapore
Singapore is a popular destination among international students as it offers attractive sights and excellent living standards. Read on to discover some great tips for settling in.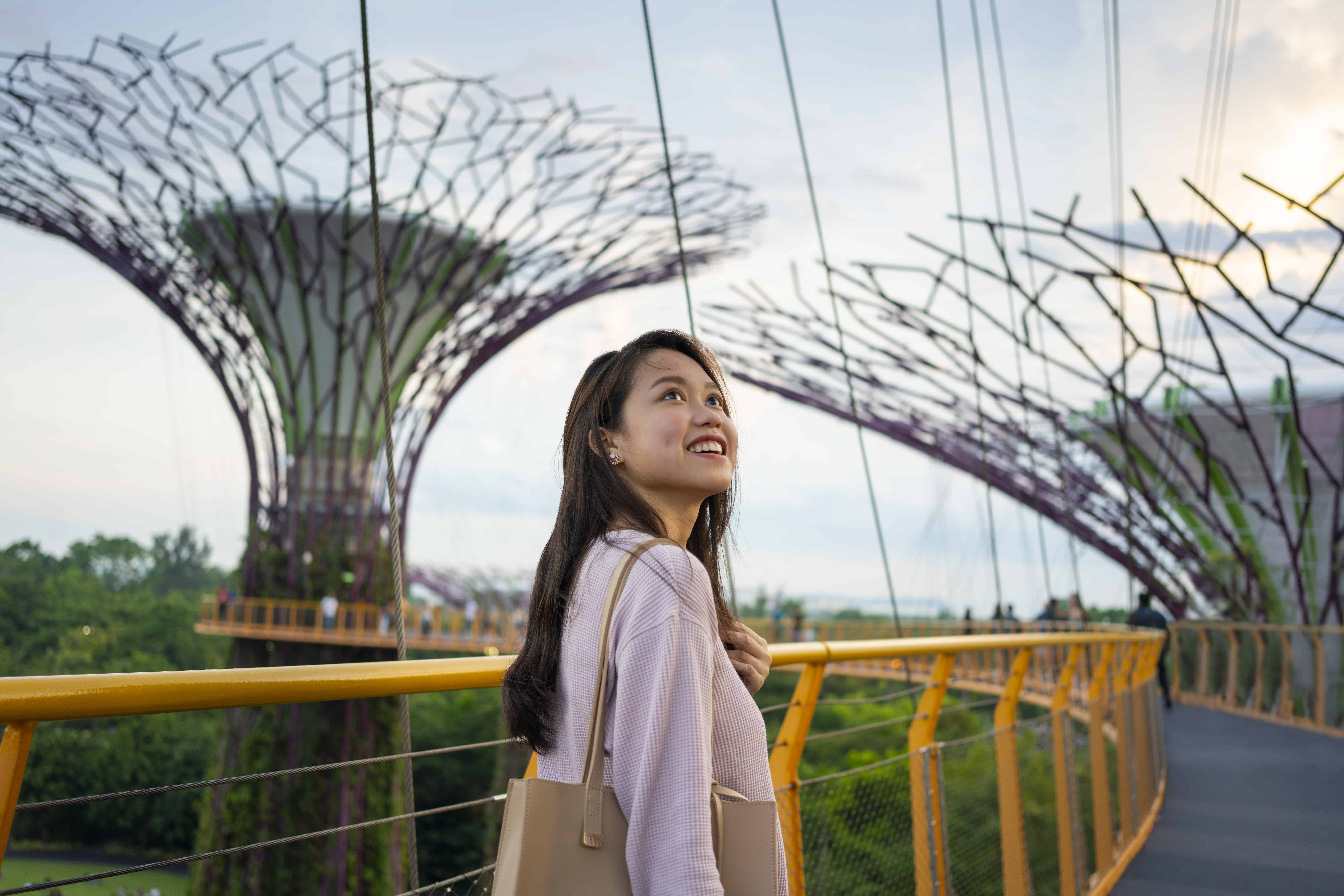 Singapore is a popular destination among international students as it offers attractive sights and excellent living standards.
With increased exposure to travel documentaries (thank you Netflix!) and peer influence, more of us are opening our eyes to the exciting world around us. This is reflected not just in global travel numbers, but even among those who move overseas to pursue higher education.
According to UNESCO, there were over 5.3 million international students in 2017, up from 2 million in 2000. Also, in 2015 alone, more than 75,000 foreign students had made Singapore their second home.1 If you intend to study in Singapore, what does this mean for you? For starters, you probably would not have to feel alone, given how the city-state is known is not just known for its excellent academic system but its diversity of cultures – no worries about not fitting in.
By the same token, that means many other students have managed to taste the island's famed chicken rice and nasi lemak (Malay fragrant rice cooked in coconut milk and pandan leaves), among many other sumptuous delicacies. If the thought of studying in Singapore has gotten you drooling already, read on to discover some great tips for settling in.

Finding A Community
A friend in need is a friend indeed, especially when fighting feelings of homesickness. Thankfully, making both international and local friends in Singapore is easier than you think. Aside from online meetup communities, adding a buddy to your squad can sometimes be as simple as joining an international club. At SIM Global Education (SIM GE), there are many of these clubs for students from China, Indonesia, India, Vietnam, Myanmar and more 2.
The Breaking Boundaries@SIM programme is also another great way to get integrated. This series of one-day sessions introduces new international students to Singapore's culture and social norms with the help of peer mentors. Fun, interactive quizzes about Singaporean life, hearing from seniors who have been there and done that, as well as an Amazing Race within the campus await you!
Pursue Your Passion
With friendships settled, it's also important to develop your interests outside of the classroom. For the sports fanatic, you will find plenty of basketball and badminton courts around the island to work up a good sweat. Jogging in Singapore is a viable option too, with avid joggers able to do their thing at any time of the day, given the nation's reputation for being safe and secure.
Even if you prefer techie or artistic pursuits, finding like-minded hobbyists is never a challenge, thanks to the presence of student life clubs. For instance, SIM GE alone is home to over 70 clubs and councils from five genres of co-curricular activities (CCA), ranging from Special Interest Clubs to Leadership and Development student councils.3 Simply put, you'll be spoiled for choice whatever camp you're in.

Getting Around
It is often said that you do not need to own a car in Singapore, with good reason. The public transport system is consistently ranked among the top in the world, with a 2018 McKinsey study placing Singapore first in terms of urban transportation.4 Whether you plan to catch a weekend movie with your friends or visit one of many tourist attractions, the MRT trains or public buses are sure to get you to your destination.
Meeting your SIM GE classmates in school is also a breeze, as several bus services (52, 61, 74, 151, 154, and 184) ply through the area, along with MRT options at Clementi, Dover and King Albert Park. Talk about convenience!

Support Services
Of course, life has its fair share of ups and downs. The good news is, when your family and friends are unavailable for some HTHT (Heart-to-Heart Talk), a wealth of support services are the listening ear you may need in overcoming your challenges. Hotlines for the Samaritans of Singapore (SOS) and Institute of Mental Health (IMH) operate round the clock.
Institutions such as SIM GE also have counsellors at hand to lend their support. 5One phone call or email appointment is all it'd take to have someone hear you out!
If you're all ready to embark on a unique Singaporean education journey, find out just what
SIM GE
has to offer here!
1 UNESCO, Feb 2020: Outbound internationally mobile students by host region
(http://data.uis.unesco.org/Index.aspx?queryid=172)
2 SIM Global Education: Student International Clubs
(https://project1095.simge.edu.sg/student-development-old/international-students-club/)
3 SIM Global Education: Student Life Clubs
(https://www.simge.edu.sg/student-life/student-development/student-councils-clubs)
4The Straits Times, 23 Aug 2018: Singapore public transport system tops global list (
https://www.straitstimes.com/singapore/transport/spore-public-transport-system-tops-global-list
)
5 SIM Global Education: About Counselling
(http://project1095.simge.edu.sg/student-care/counseling/)
Posted online, 25 February 2020