Coping With The New Normal: Well-Being Tips For Students
Coping With The New Normal: Well-Being Tips For Students
As we adjust to the new normal, it's more important than ever to take care of our well-being. Caring for ourselves will not only help us to build better bond with others but as students, it is paramount to overcoming difficulties and achieving our aspirations. Lafna Joseph rounds up some tips on how to take care of yourself and your loved ones.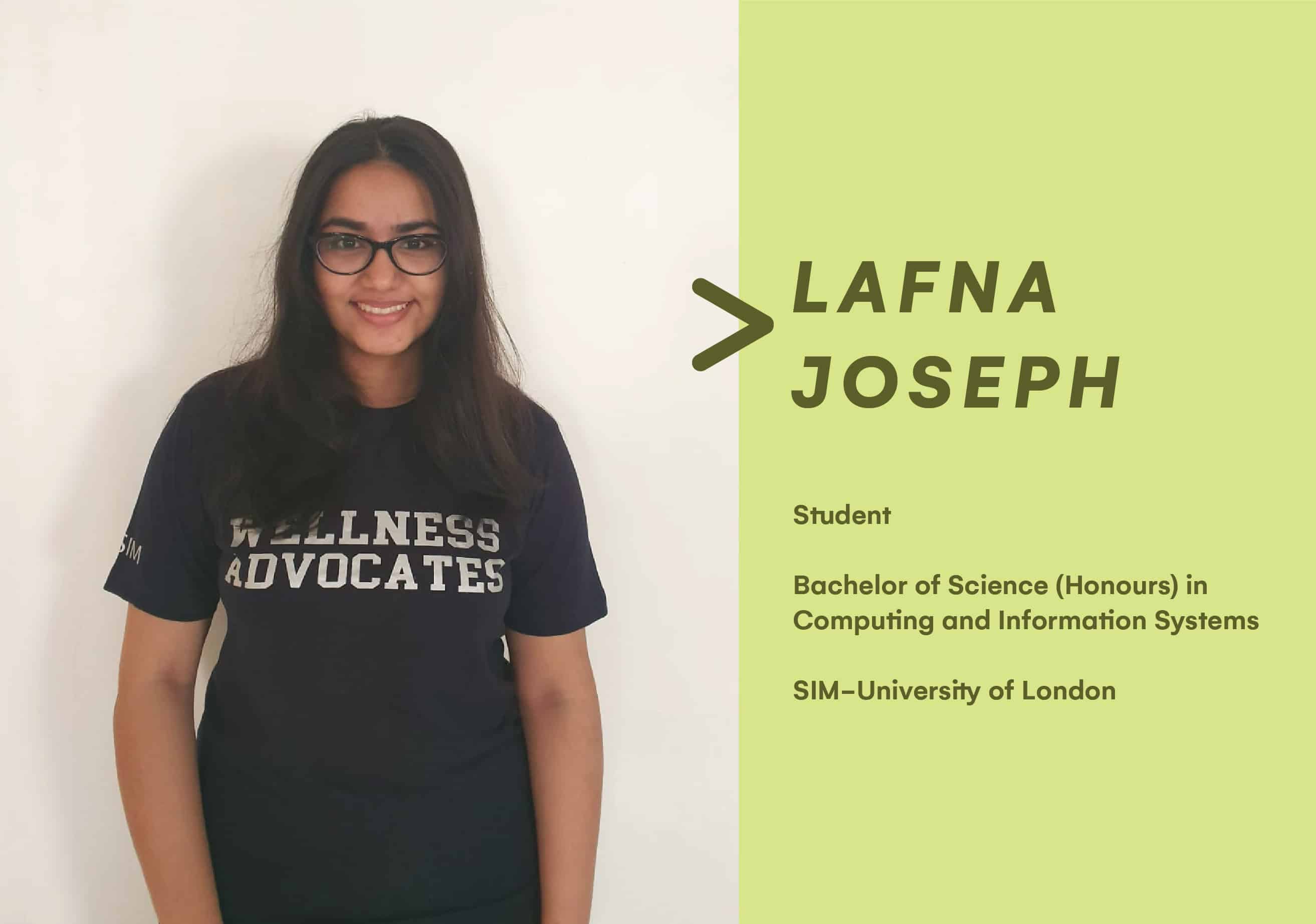 By Lafna Joseph
#Notice The Signs
Knowing the signs or symptoms of when you are struggling is key as self-awareness will enable us to figure out effective ways of coping and prevent us from adopting unhealthy coping methods. Often, many individuals fail to realise that they are struggling until it starts to affect their relationships and mental and emotional health. Here are some signs that you can look out for to know if you or someone else is struggling:
Difficulty in coping with day-to-day activities
Extreme emotional reaction to an event or situation
Neglecting obligations and avoiding social activities and gatherings, especially if the person is usually sociable
#Self-Care Tips
Once you notice the signs, it's time to create an action plan! Incorporating some of these suggested activities (in the diagram) into your routine has been proven to help you maintain a razor-sharp focus. This will be beneficial in alleviating anxiety or depression that might be stemmed from or aggravated by uncertainties in the new normal.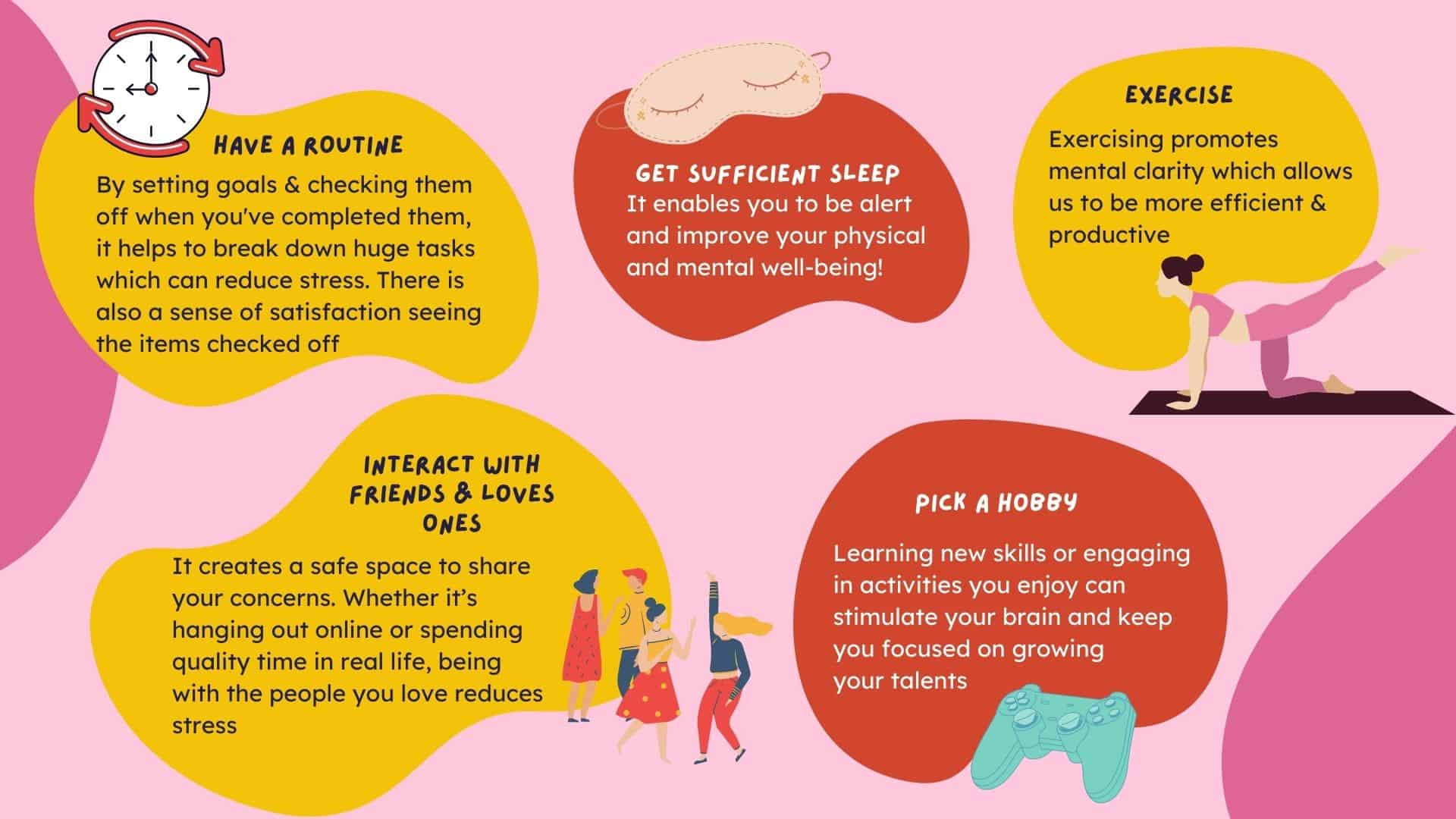 #Being A Friend In Need
In caring for your circle of friends, you may include a few empathy statements in your conversations. In different scenarios, these statements aid in establishing a connection with the person you are talking to.
For example, don't hesitate to drop your friends a text message or ring them up to check on how they're doing. In trying times, these little gestures remind them that they have a friend to turn to. When engaging with them, avoid saying "what's wrong with you?" Instead, try empathetic phrases such as "how's everything going?" or "let's catch up soon!"
If a friend reaches out to you, you can make all the difference by simply letting them know that you're there for them. You can also offer your company if they do want to head out or simply chat on the phone. Some great phrases you can use include, "I know you're having a hard time and I'm here if you want to talk" or "please let me know if I can help in any way."
These empathetic phrases foster trust and understanding which in turn encourages them to open up and share more. Most of all, this will enable you to better explore the help your friend needs.
Coping with changes can feel overwhelming. If you need to talk to someone, do not hesitate to reach out to our SIM GE counsellor. If you know of someone who may need help, share this list of helplines and resources put together by Student Care.