Christopher Ng
While on a career break, Christopher decided to upskill himself by signing up for SIM's SGUnited Skills (SGUS) Programme – project management track. The programme offered industry attachment opportunities which led him to his current role at Trilogy Technologies as he has relevant skill sets required by his employer.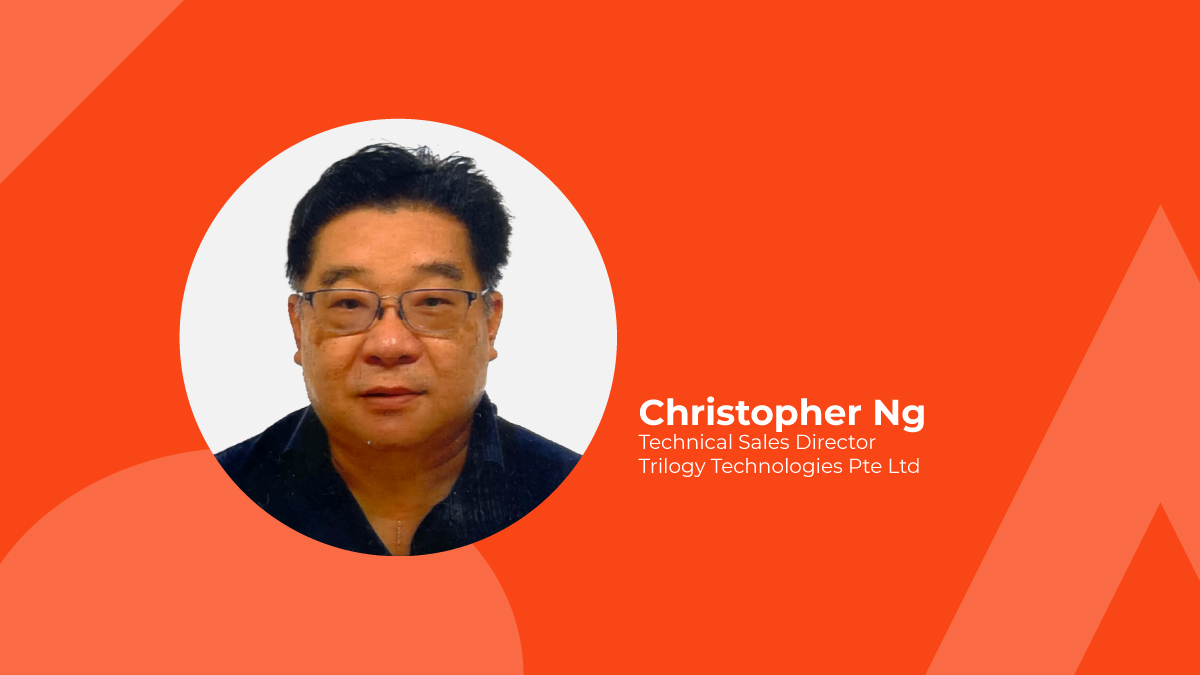 Please tell us briefly about yourself and the job that you do in your current company?
I am a certified ethical hacker with an electrical and electronics engineering degree. I have worked with several MNCs with over 33 years of experience in R&D and technical sales. I am currently in an Electronics Manufacturing Services (EMS) company where I am the Head of Sales and oversee the technical and product development.
Why did you decide to return to learning? What was the experience like and how it has helped you in transforming your career?
I came across the SIM SGUnited Skills Programme while on a career break. It has been a while since I went back to school, and I decided to take up the programme as some subjects seemed interesting, for instance, topics like the Internet of Things that I thought could help me keep abreast with new technologies.
My lecturers and course mates imparted a great deal of industry knowledge to the class. I also picked up digital and social media marketing knowledge, which was very useful as I was tasked to market my company's services online. I also could streamline some of the processes at work with the Lean Six Sigma methodologies that I learned.
In your own words, tell us how you define 'lifelong learning' and why is it important to you?
Lifelong learning is a long journey where we keep upgrading ourselves to stay relevant, especially since the world is moving faster than before. We need to innovate, be creative, and constantly apply new tools, so we are not left behind.
I am now managing a group of software engineers and what they learn in school is very different from what I learned in the past. I try to keep abreast with new technologies to guide them better.
What is one valuable life lesson you have learned that you would like to share with others?
Past experiences help us in our lifelong learning journey because they allow us to grasp new concepts faster. Knowing the fundamentals makes learning new tools and advanced methods much easier because the core concepts from 20 to 30 years ago do not change.
Posted online 20 Jul 2022.