Cathy Mon
Cathy started her spare parts business in 2006 while working as an engineer in the corporate world. She eventually left her job in 2010 to focus on her business. As part of her motivation to improve her services for her clients, she decided to upskill herself by joining the 6-month SGUnited Skills (SGUS) Advanced Manufacturing Programme offered by SIM for mid-career professionals.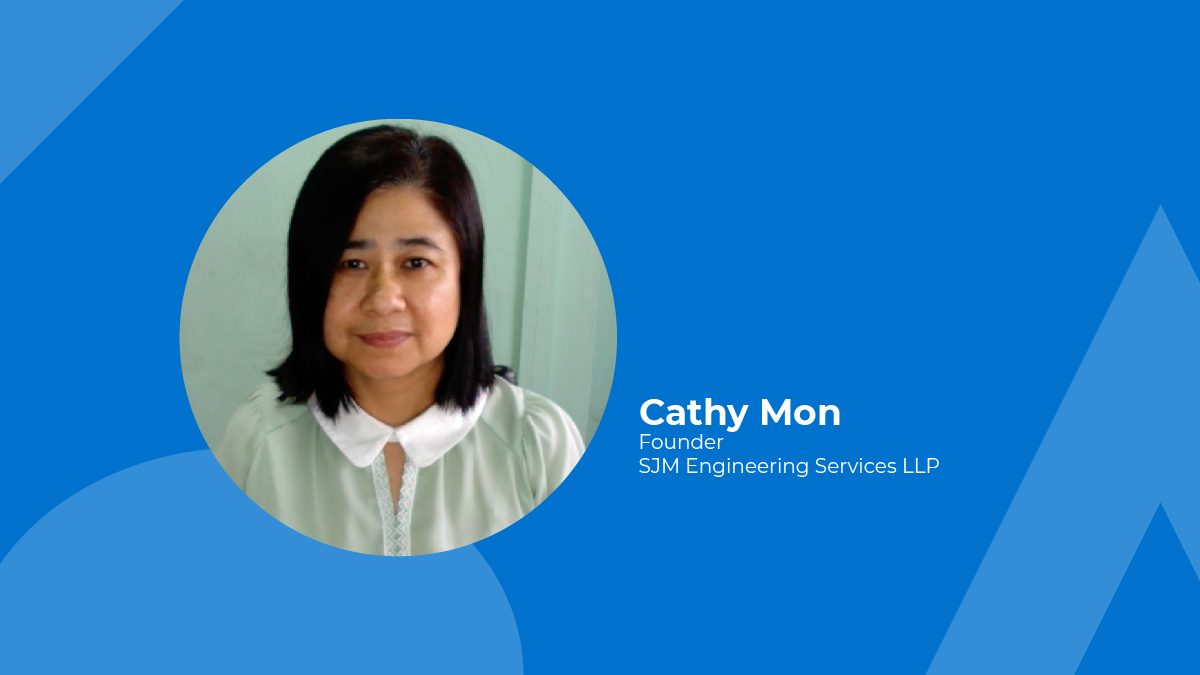 Please tell us briefly about yourself
I have an extensive background in engineering and while working in the corporate world, I decided to start a side hustle. In 2010, I decided to quit my job to focus entirely on my business, where I develop and supply spare parts to my clients directly, most of whom are based in Myanmar. I enjoy the autonomy of managing my business and applying my knowledge to help my clients.
Why did you decide to return to study? And what's the experience like?
I was keen to brush up on my skills and knowledge to provide better advice to my clients. I also believe that upskilling will help open doors to new career opportunities if I decide to return to the corporate world someday. Two courses from SIM SGUnited Skills (SGUS) programme piqued my interests; Generative Design was relevant to my scope in developing spare parts, and cybersecurity helped me understand better how to protect sensitive information while liaising with clients I have never met.
I enjoyed learning from my course mates from different fields and industries, which has helped me to look at things from a non-engineering perspective. I have acquired AutoCAD skills which I can apply in my work when designing and developing spare parts.
In your own words, tell us how you define lifelong learning and why is it important to you?
Lifelong learning is going out of our comfort zones to gain new knowledge and see things from a different point of view. As working professionals, we must constantly motivate and upskill ourselves to make better decisions in our professional and personal lives.
What is one valuable life lesson you have learned that you would like to share with others?
There is no limit to learning. No matter how old we are.
Posted online 20 Jul 2022.