Behind The Lens: Upclose With SIM Photography Club's President
Behind The Lens: Upclose With SIM Photography Club's President
Whether it's portraits of people or scenic landscapes, Nedelynn Goh delights in telling meaningful stories through the lens of her camera. We speak with the SIM Photography Club (SPC) President as she shares about her journey in photography and how the Club has honed her passion to make pictures come alive.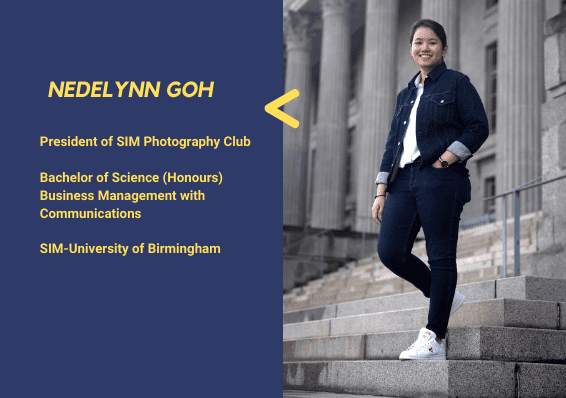 Tell us about your journey in photography and your involvement in SPC.
My journey in photography and videography began in my final year of secondary school. I started out taking photos of family and friends and I loved capturing the smiles on their faces and was intrigued by how photography leaves an imprint on you forever. I wanted to form memories of my family and friends through pictures. So I began learning more about photography through the Internet.
When I had opportunity to join CCAs in SIM, I quickly joined SPC in 2018 as an amateur photographer with the aim of learning more about photography. In March 2020, I was promoted to become President of SPC.
Tell us more about the Club and the regular events that are held?
The very first event that my team organised was called 'Gear Talk' by Mr Dirgan, a well-known Indonesian photographer based in Singapore. He has been in the industry for five years capturing portraits of people, fashion, lifestyle and more. He shared about the different types of cameras we should purchase and their different purposes. We received great feedback from participants that the talk was actually very helpful for them.
We also did a collaboration with SIM iCare who focus on raising funds and charity work. Together with them, we organised an event called 'Love Fur Animals Fundraising' to create animal awareness. We had volunteer photographers taking pictures of pets of different owners. These photos were used on items such as notebooks and stickers and anyone who donates to the Fund will be entitled to get these items as a token of appreciation.
We also do photo walks! We go around the city of Singapore, capturing pictures of this beautiful country and people. Through these events, new and current members get to meet and learn about each other's enthusiasm for photography!
With Covid-19 restrictions currently in place, how does your Club conduct activities now?
We've tried to tackle this through different approaches such as organising photography competitions, bootcamps for indoor photography and making video calls. Online portrait photoshoots always keep our members engaged!
What type of photography do you usually enjoy taking? Could you share some personal favourites with us?
I would say I love taking landscapes, portraits, event and food photography! Here are some of my personal favourites:
Portraits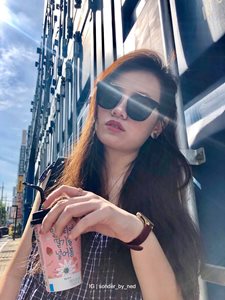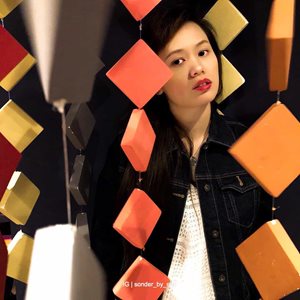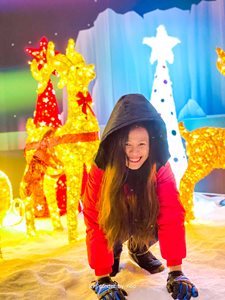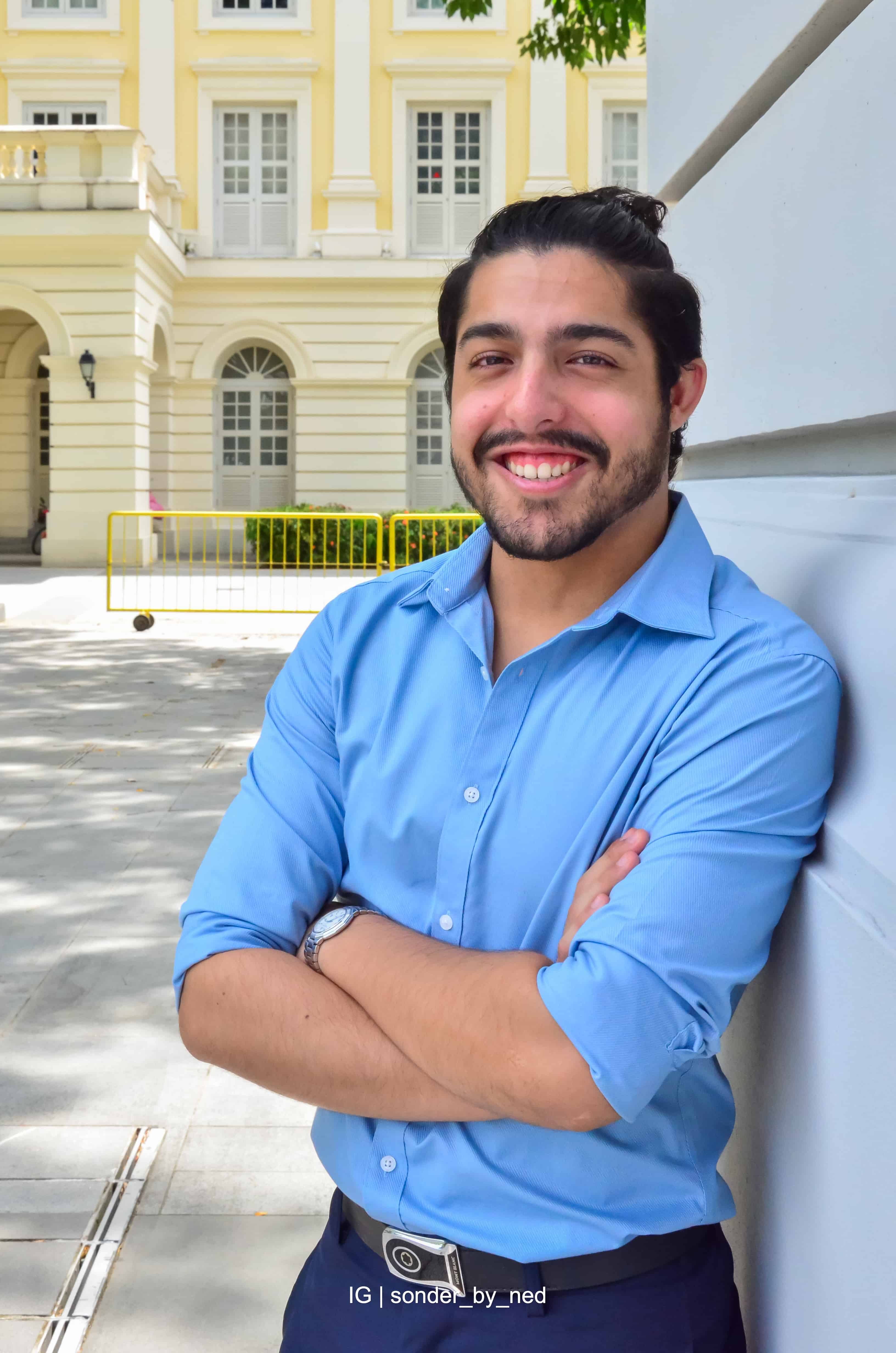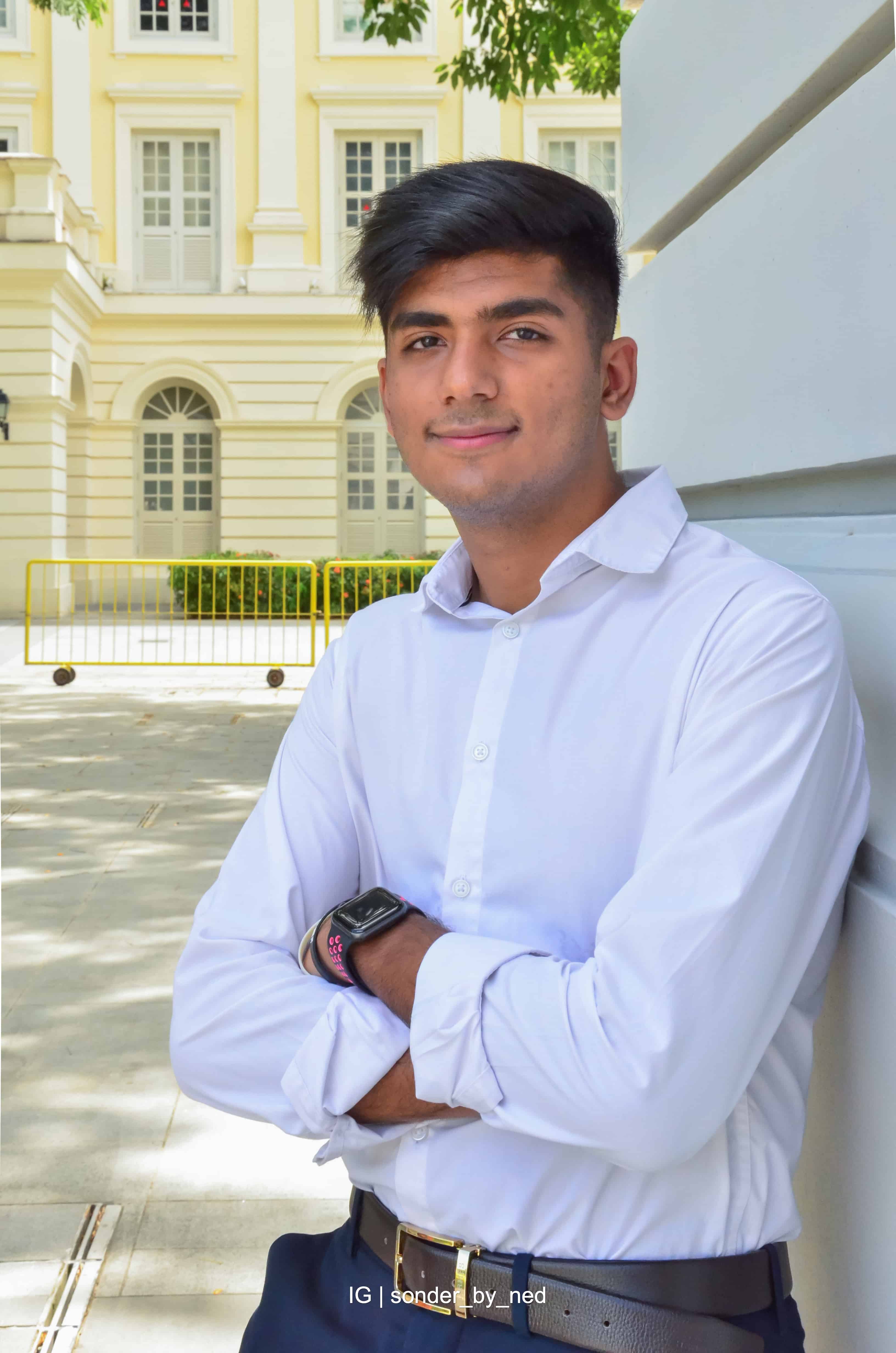 I always try to capture shots that portray realness and candidness. Emotions is what I always look for.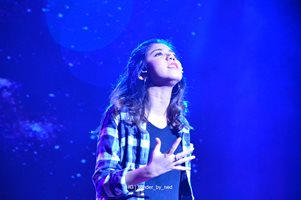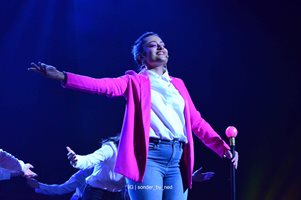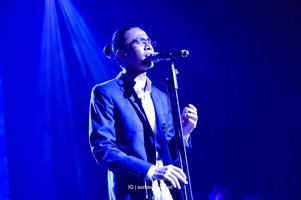 Esprimere Showcase 2018 was honestly an interesting experience as it was my first low-light photography task. I was pretty worried at first but it turned out quite alright!

Landscapes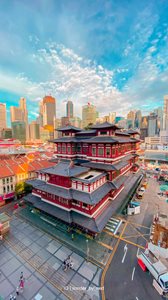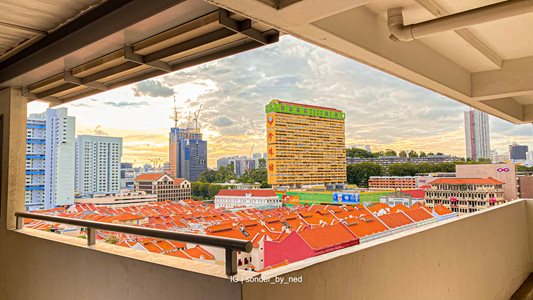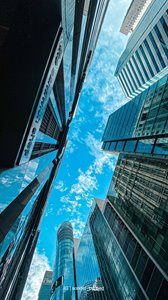 Some landscape shots that I have taken. I like shots that are vibrant, wide, clean and warm.

Food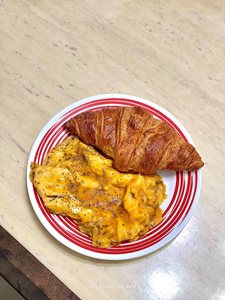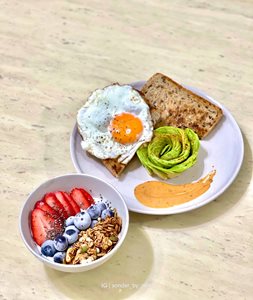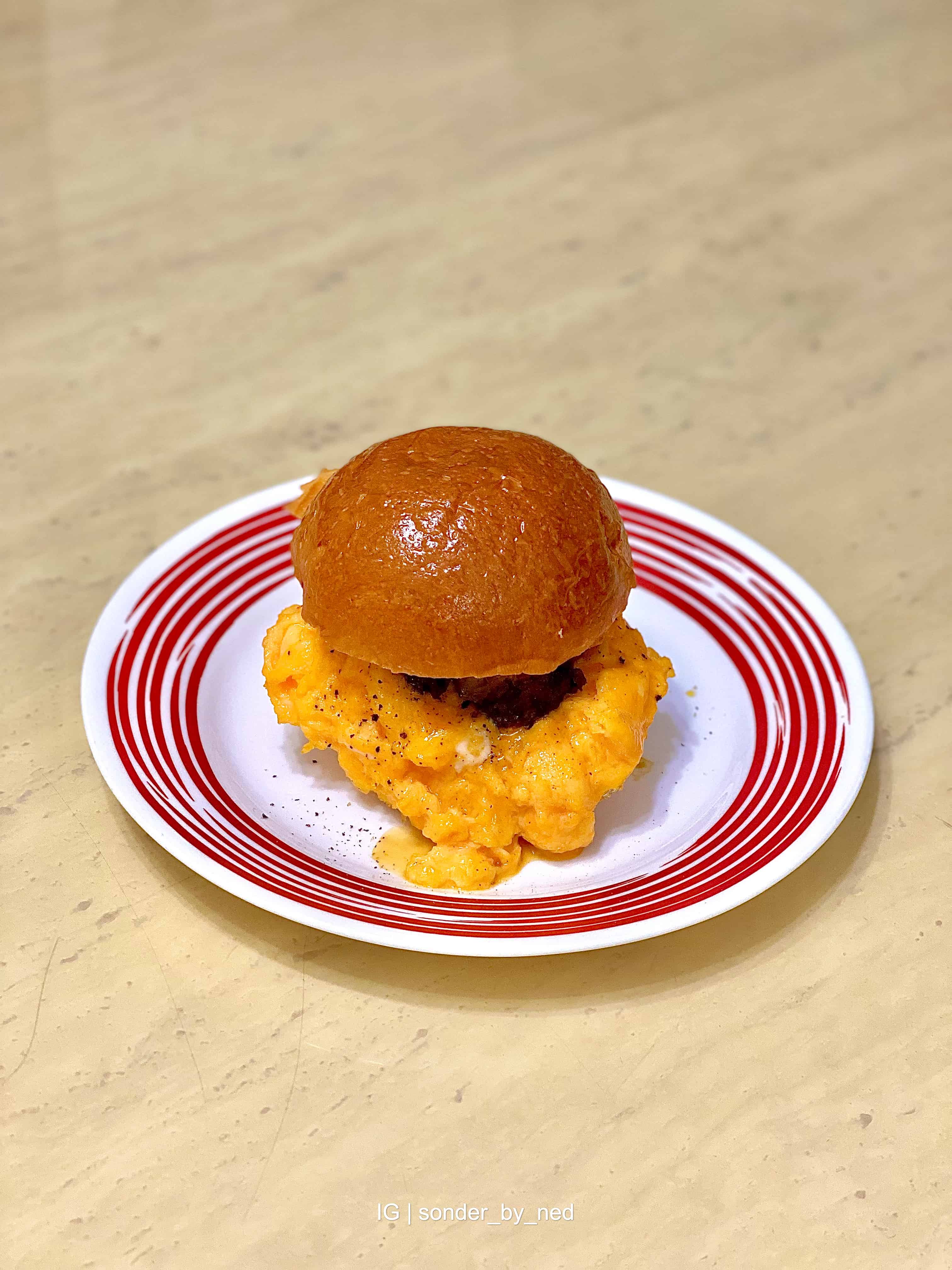 I really love FOOD (eggs especially)! I like focusing on the texture of the food in photos.
How does photography inspire you?
I love capturing the warmth of the sunset and of sunlight rays shining in pictures, it really adds a stunning texture to the photograph. I love vibrant colors and subject size is not as important to me as the entire overview of the photograph makes the difference. Photographs can keep the memory of a loved one alive and the happy moments that we've shared together. It tells a story by freezing time.
What pro-tip would you give to those starting out in photography?
Do not wait and procrastinate, if you want it, just go for it. You do not have to equip yourself with the most expensive gear out there, your mobile phone is good enough. Photographs tell stories by themselves.
Tell us an interesting experience of being in SIM's Photography Club?
It has to be the friendships forged with members of the club and my EXCO Team! I recall going for cycling at 4am from East Coast Park to Changi in the middle of the night or morning, which I would say was pretty crazy! Getting to meet like-minded amateurs and professional photographers during our photo walks has also been enjoyable!
On this note, I'd like to thank my Club advisor and SIM staff Chris Yong from the bottom of my heart for always making things work for us. We couldn't have done it without him!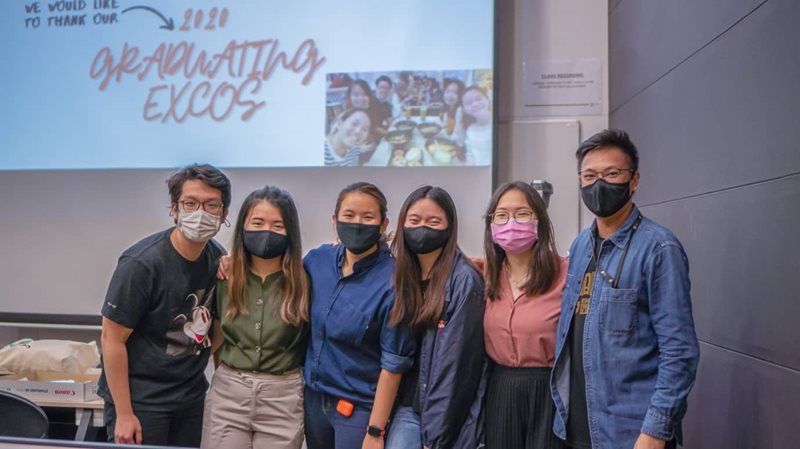 I owe it to my lively SPC EXCO team (from left to right: Sachio, Salvia, myself, Jia Min, Rachel and Chris) who have always made the Club vibrant and exciting!
Can you join the Club without prior experience?
Definitely, definitely! You can learn lots of things in SIM Photography Club such as workshops, photo walks, sharing sessions by speakers, talks and a lot more!
Just hit us up at photography@mymail.sim.edu.sg or direct message us on Instagram @simphotographyclub! There will be friendly EXCO member that will get in touch with you. I'm very sure that they will be excited to welcome you to the Club!