5 Reasons Why A Korean Exchange Programme Is Great For You
5 Reasons Why A Korean Exchange Programme Is Great For You
Mention Korea and the things that come to mind would be the abundance of food, cosmetics, Korean dramas and oppas. It is a country with tons to offer for everyone – from K-pop lovers to culture enthusiasts.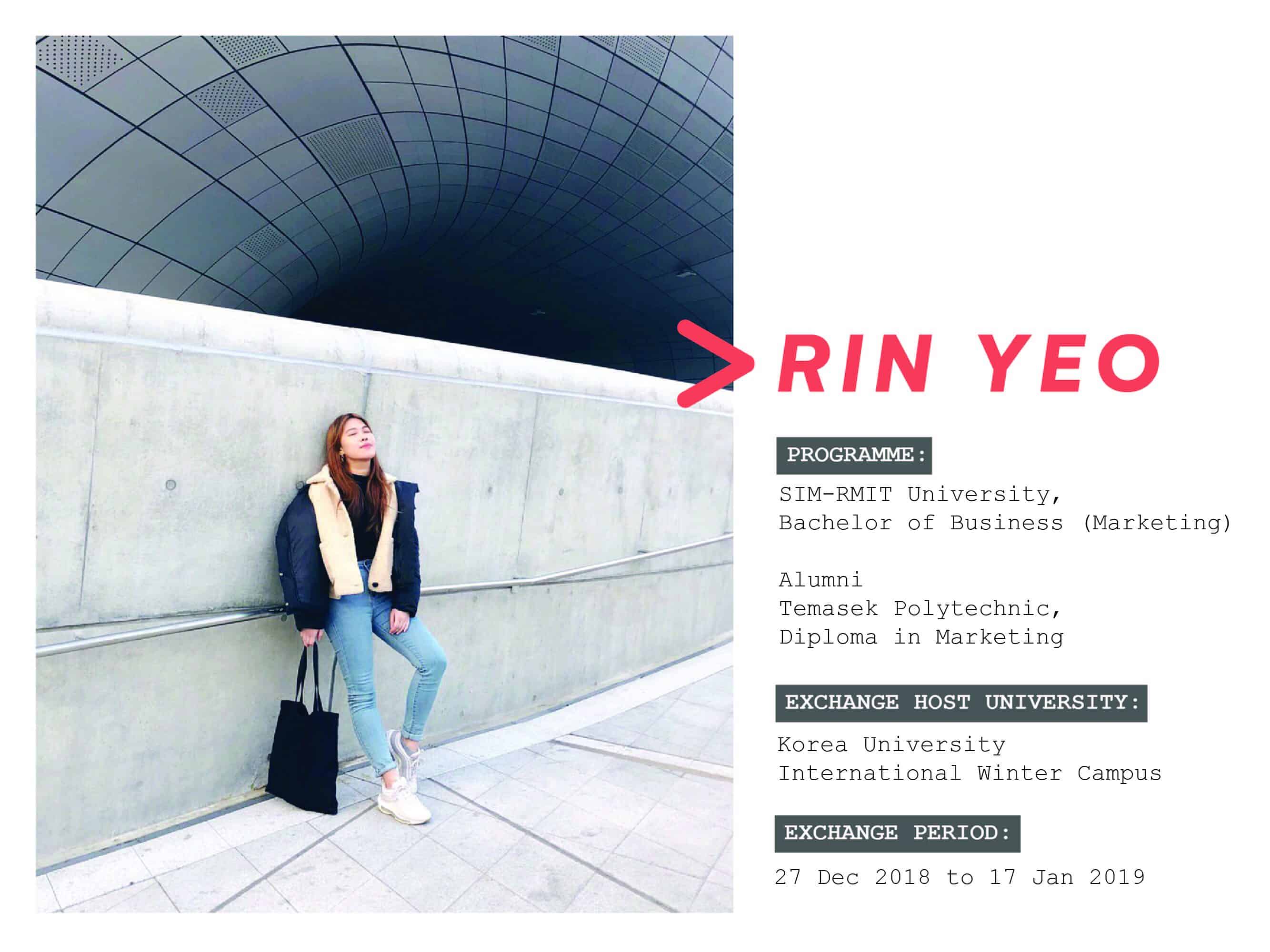 By Diyanah Syafiqah
Mention Korea and the things that come to mind would be the abundance of food, cosmetics, Korean dramas and oppas. It is a country with tons to offer for everyone - from K-pop lovers to culture enthusiasts.
In the recent years, Seoul, has also become an increasingly attractive exchange programme destination for students. Imagine spending your vacation break with new friends, exploring all that the country has to offer while learning at the same time!
If you are considering a destination for your exchange programme, SIM-RMIT student Rin Yeo, shares five reasons why a Korean exchange programme is one to relish.
#1: Deep Dive Into K-Wave
As a Marketing major, I was interested in the Korean media industry. I was curious to find out more about its origins and background so I was thrilled to find out that Korea University offers a module on Mass Media and Popular Culture.
The modules deepened my understanding of the media industry as we explored topics such as journalism and broadcasting.
Behind the fancy and glamourous part of Korean pop culture that we often see, there is a strong history that dates back to the 70s and 80s, solidifying K-pop as it is now.
The Korean media then was heavily censored and controlled by the state due to various reasons such as the political environment and propaganda. It was not until the 90s that there was more media freedom.
The lessons gave me a new perspective and appreciation towards the media that we get to enjoy currently.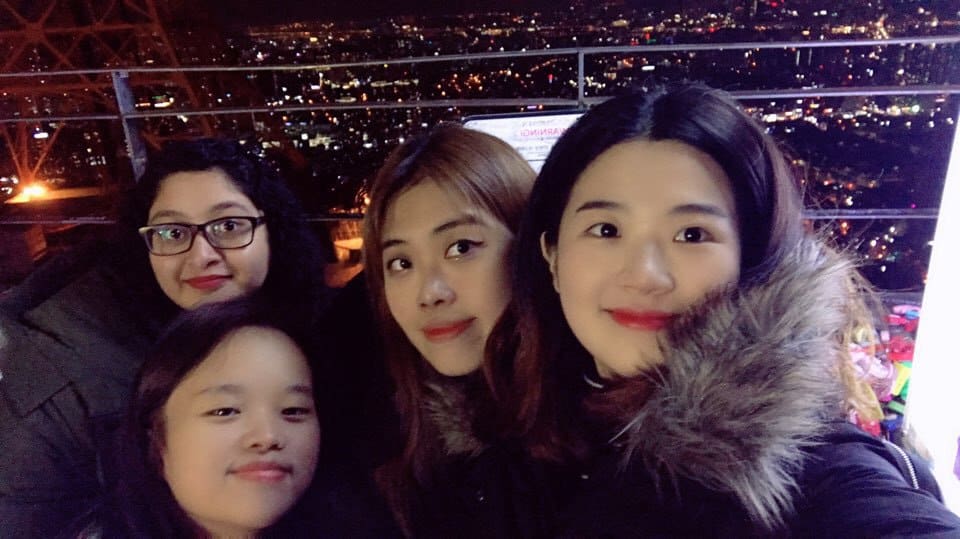 Exploring Namsan Tower, the second highest point in Seoul, with my dorm mates and a local friend we made during the exchange.
#2: A One-of-a-kind Immersive Cultural Experience
Korea, in my opinion, is a country full of culture and vibrance. There is a unique blend of traditional and modern aesthetics that you can find around Seoul.
Places such as Myeongdong and Hongdae are catered more towards the younger crowd and hence are filled with buskers, cafés, restaurants that serve local food and plenty of shopping malls.
However, at places such as Gyeongbokgung, it feels like a trip back to the past. You can rent a hanbok (a traditional Korean dress) and enter the palace for free. It also houses the famous National Folk Museum of Korea.
The most memorable thing would be the hospitality that I have experienced. Everyone was so friendly, from the ahjummas (aunts) at the cafeteria to the ahjussi (uncles) on the taxi!
I was able to converse with them in Korean due to my experience as a Global Leader at the SIM Office of Global Learning where I assisted international students who were on an exchange programme in SIM. Some of them were from Korea.
Being able to converse with the locals definitely has its perks - my roommate (pictured in the extreme left in the above photo) and I would often receive freebies in places such as restaurants.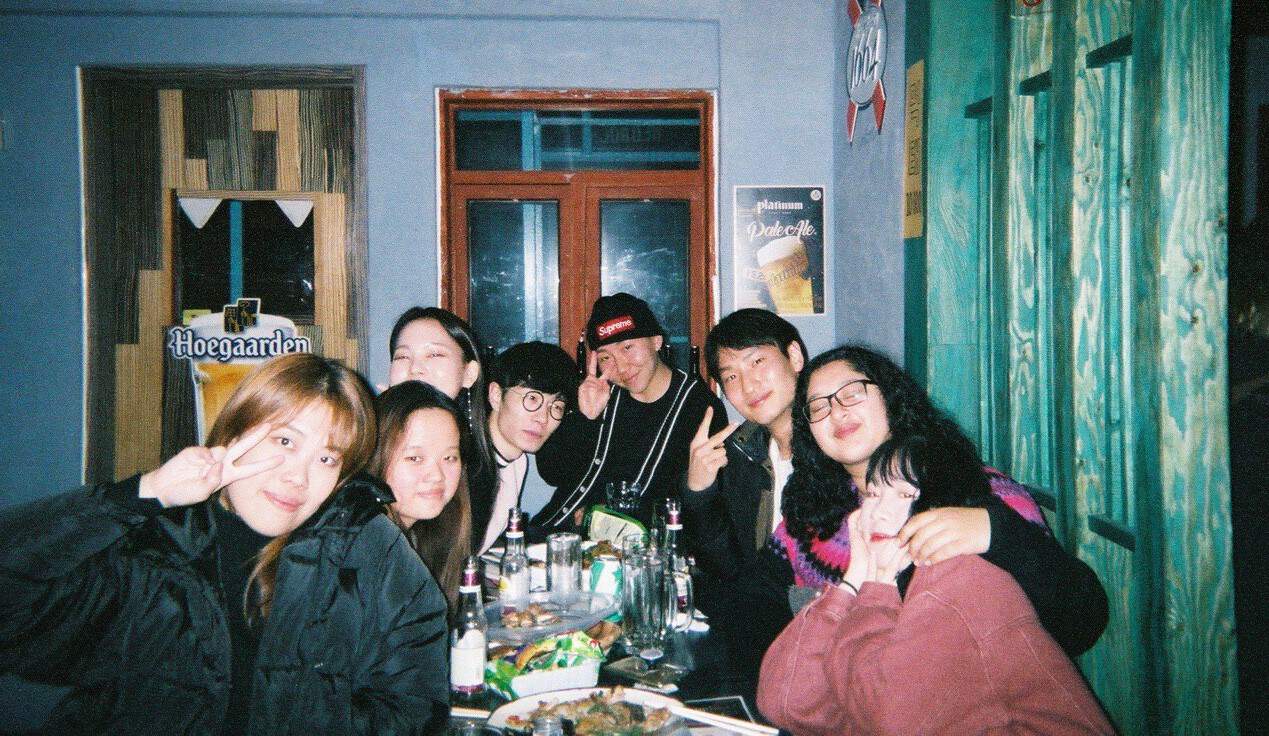 Hanging out with Korean friends from Konkuk University and Dongguk University while they were on an exchange at SIM GE. We've stayed in touch ever since.
#3: A Wallet-friendly Winter Experience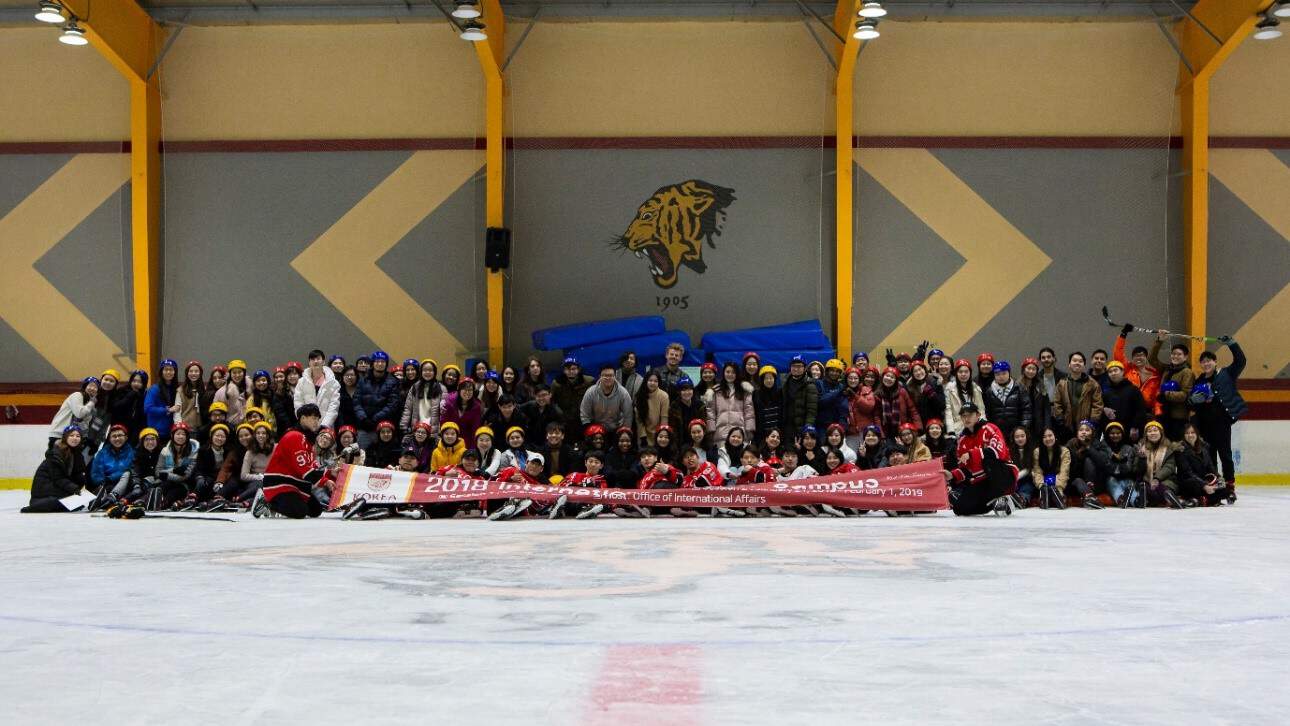 Ice-skating - one of the many free recreational activities at Korea University.
Korea University offers recreational activities for students to sign up and most of them are free! There were cooking classes, taekwondo, calligraphy and plenty more. I signed up for the ice skating activity and had the chance to engage with the players from Korea University Ice Hockey Team. It was my first time ice skating and it was a wonderful experience!
The players took time off to personally teach us. We were divided into groups and the players would take turns skating with us! They even allowed us to try out their mini sleds. All of us were hesitant to leave the rink when the session was over.
Accommodation wise, it was affordable as I stayed in the dormitory.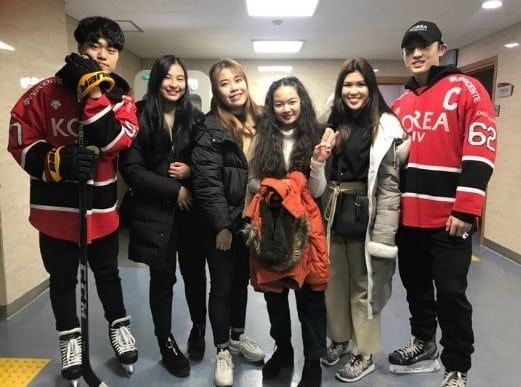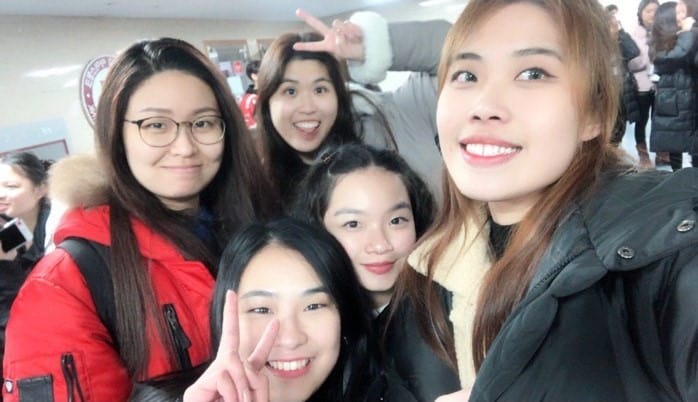 Outside the rink, we took the opportunity to capture photos with ice hockey players and exchanged contact details.
#4: A Broadened Outlook
The experience of being in a class where students are from different countries and backgrounds was the greatest takeaway.
During classes, we debated on the moral ethics of animal cafes - whether the animals' welfare are well taken care of. The class also touched on cultural appropriation, drinking culture and media censorship issues.
These issues have been brought up in school back home before. However, I've come to realise that the rest of the students were taught from a different perspective.
The discussions opened my mind and broadened my outlook.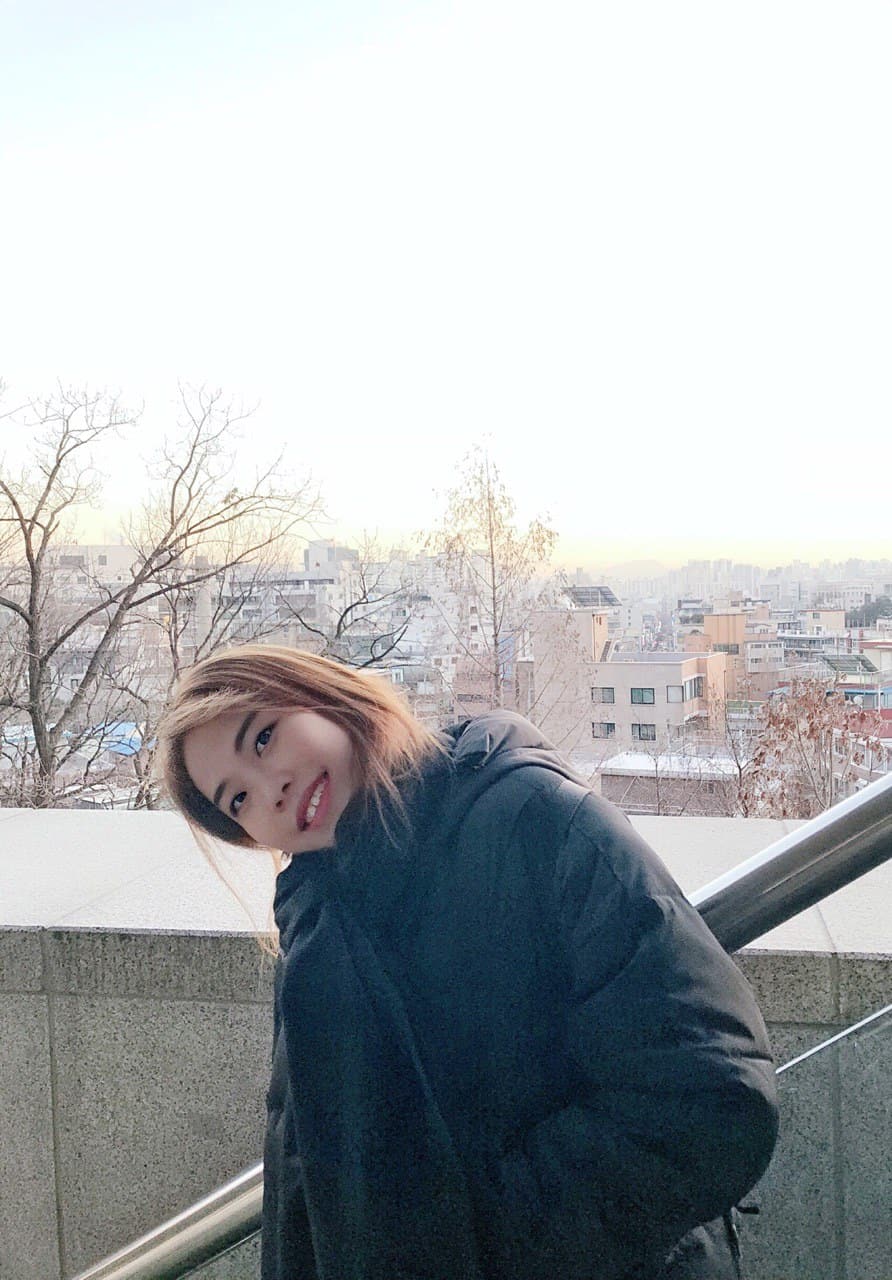 All geared up for the cold. Winter in Korea can reach up to -14°C.
#5: Finding Your True Calling
From cosmetics to notebooks, packaging design plays an important role in Korea. Photo sources: Tonymoly, Labiotte, My Page Notebook and Shiny Starlet Notebook Small.
I am interested in Korea's branding and visual communication industry. I remember being really fascinated by all the pretty things you can find in Korea. The effort they placed in advertisements, product design and packaging inspire me to find work there.
All these reasons are why I think Korea can be one of the most exciting destinations for an exchange programme.
If you're keen on going on an exchange programme offered by SIM Office of Global Learning, here's a list of universities in South Korea that you can head to:
https://project1095.simge.edu.sg/global-learning/