3 Bucket-List Activities For Your Next Exchange
3 Bucket-List Activities For Your Next Exchange
If you're one with a huge case of wanderlust and an ever-growing list of dream destinations, exchange programmes are a great way to satiate your hunger to explore the world.
If you're one with a huge case of wanderlust and an ever-growing list of dream destinations, exchange programmes are a great way to satiate your hunger to explore the world.
Apart from immersing yourself in a fresh learning environment, one of the perks of an exchange programme is getting to try exhilarating activities such as visiting iconic landmarks and experiencing new cultures - these incredible experiences make for some great stories upon your return.
Three SIM students Daphne, Dominic and Ken relived some of their memorable moments from their Global Learning exchange programmes to help you curate your own adventure bucket-list:
#Water Rafting In Sjoa, Norway
Daphne Tan
Destination: BI Norwegian Business School
Norway is a beautiful destination with panoramic views, hiking trails and fjords - perfect for those who love the outdoors or seek a change in environment, just like Daphne Tan.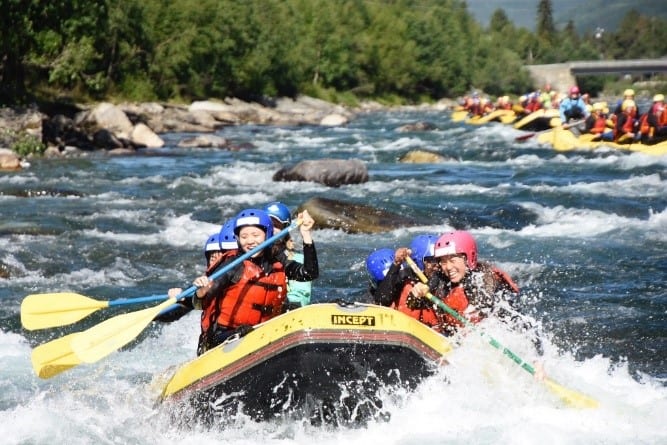 Daphne (right) and her new friend, Cake (left) from Thailand, at the helm of the boat paddling towards the rapids in Sjoa.
Why She Went For The Exchange Programme:
"I've always been interested to learn about other cultures and experience the benefits of studying abroad. Being a student leader myself, I felt that BI's course on Intercultural Management would help broaden my perspectives on leadership management styles across different cultures."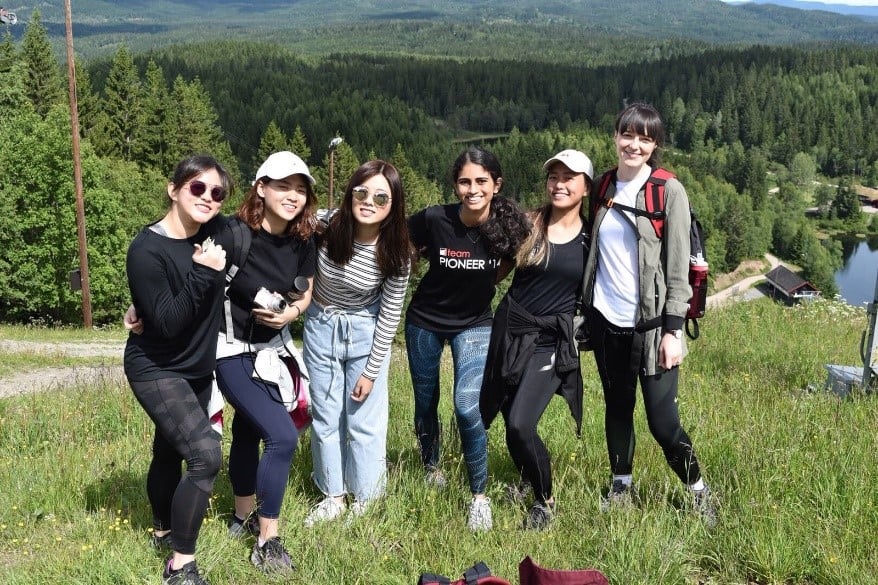 Hiking in Nordmarka forest, Oslo with newfound friends from all over the world.
Highlight Of The Trip:
"It has to be the first weekend of the Exchange Programme where we experienced the midnight sun! Having 24 hours of daylight, we rafted in Sjoa, played foosball and walked along the stream at the campsite.
Interacting with other students pushed me to get out of my comfort zone and be more sociable. Being immersed in a different environment made me feel more confident, adventurous and most of all, it made me more aware of my capabilities!"
#Visit The Iconic Senate House In London
Dominic Seah
Destination: London School of Economics, University of London
If you have caught The Dark Knight Rises or The Batman Returns, you may have found the façade of the Senate House familiar. That's because the Senate House in London has appeared in a few
iconic films
throughout the years.
Why He Went For The Exchange Programme:
"LSE naturally came as an ideal choice for me due to its reputable summer school programme as well as its session options - which fits right into my schedule."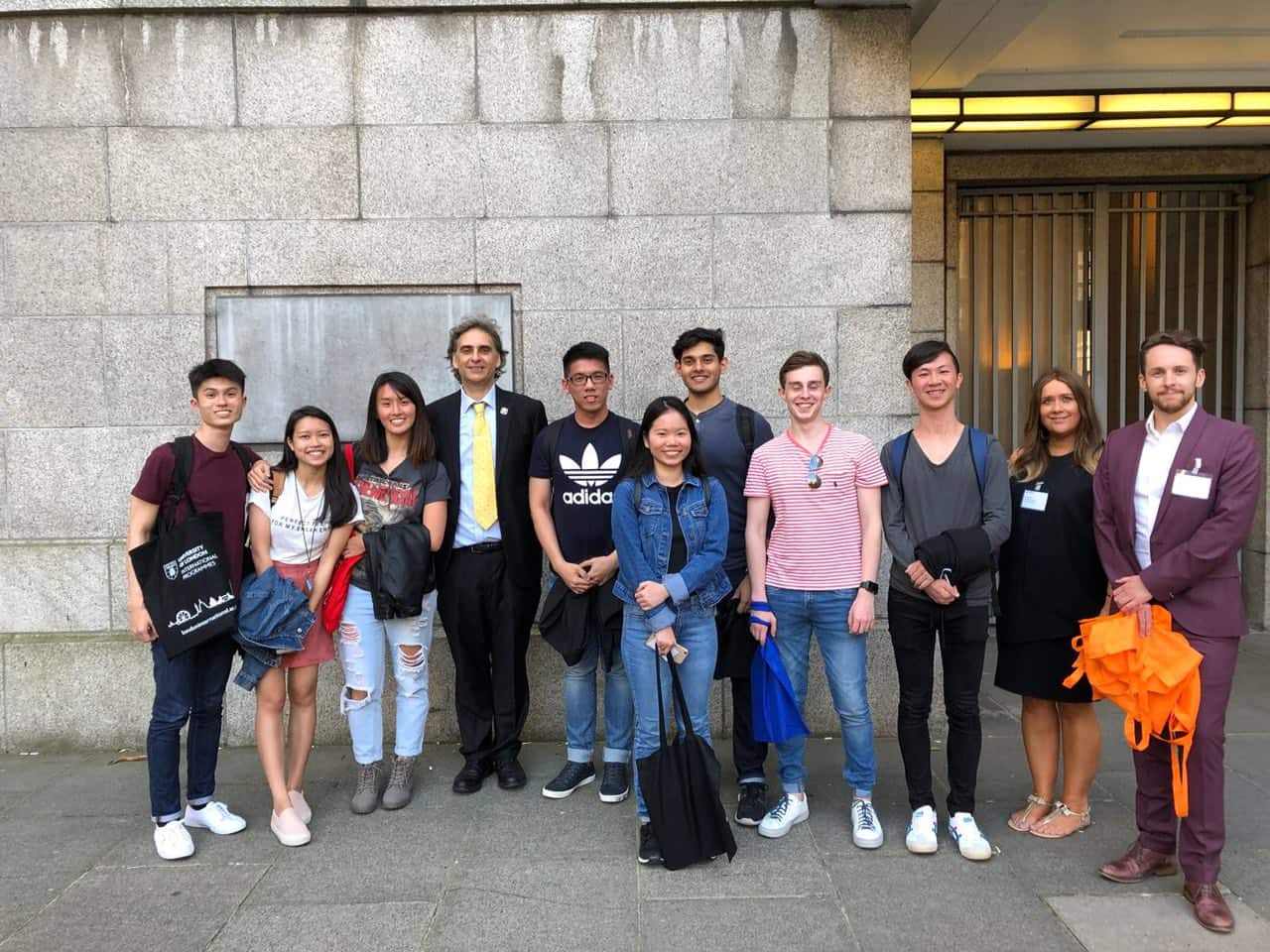 Dominic (extreme left) with his UOL peers outside University of London Senate House - a part of the UOL tour.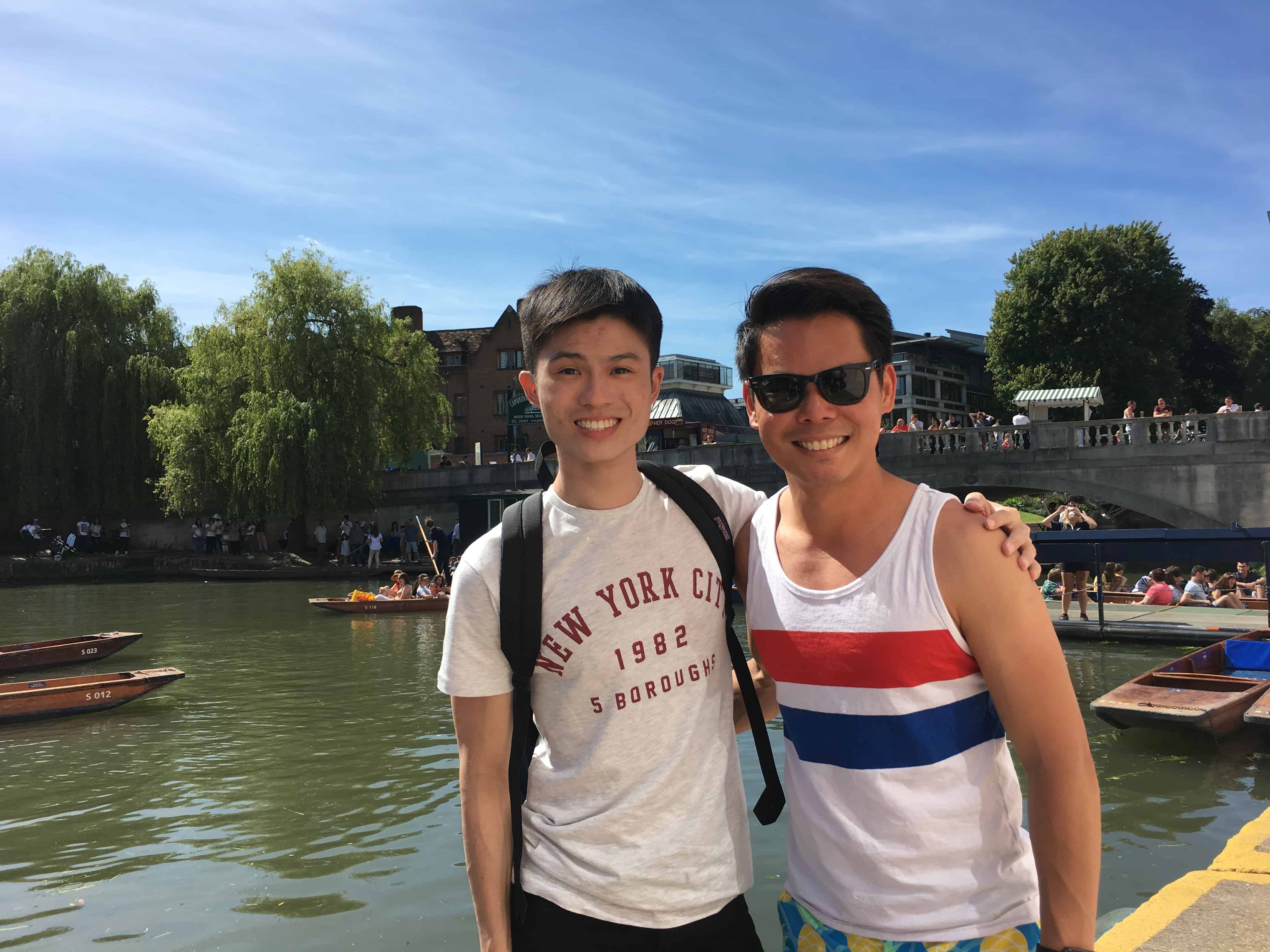 In Cambridge with Dominic's Project Protégé Mentor, Christopher Woo (right).
Highlight Of The trip:
"Touring the University of London and going on board the Thames River Cruise! I wanted to see the university that I'm enrolled in. It was wonderful to have Mr Timothy Wade, Director of Student Services for University Of London, personally guide us around the historic Senate House."
#Spend A Few Nights In A Japanese Farm Stay
Ken Leong
Destination: Ritsumeikan Asia Pacific University, Beppu, Oita

The best way to get to know a place is by immersing yourself in its culture, customs and traditions. If you're in Japan, a farm stay with the locals allows for an authentic and unique experience beyond the touristy places and activities.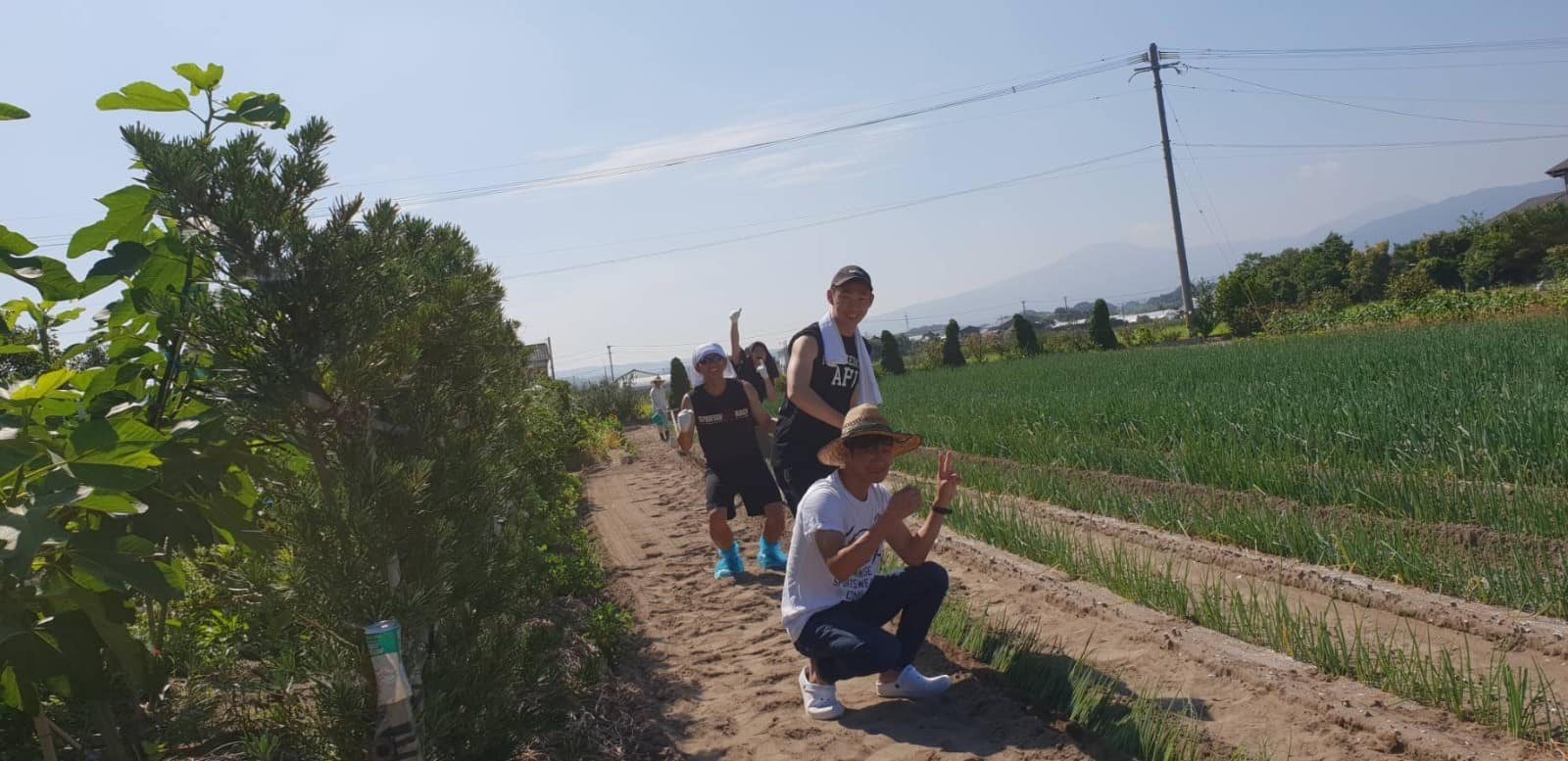 Ken (waving) helping the host family till the soil to prepare for harvest season.
Why He Went For The Exchange Programme:
"I have never been to Japan but having heard a lot of great things about it made me curious about the country!"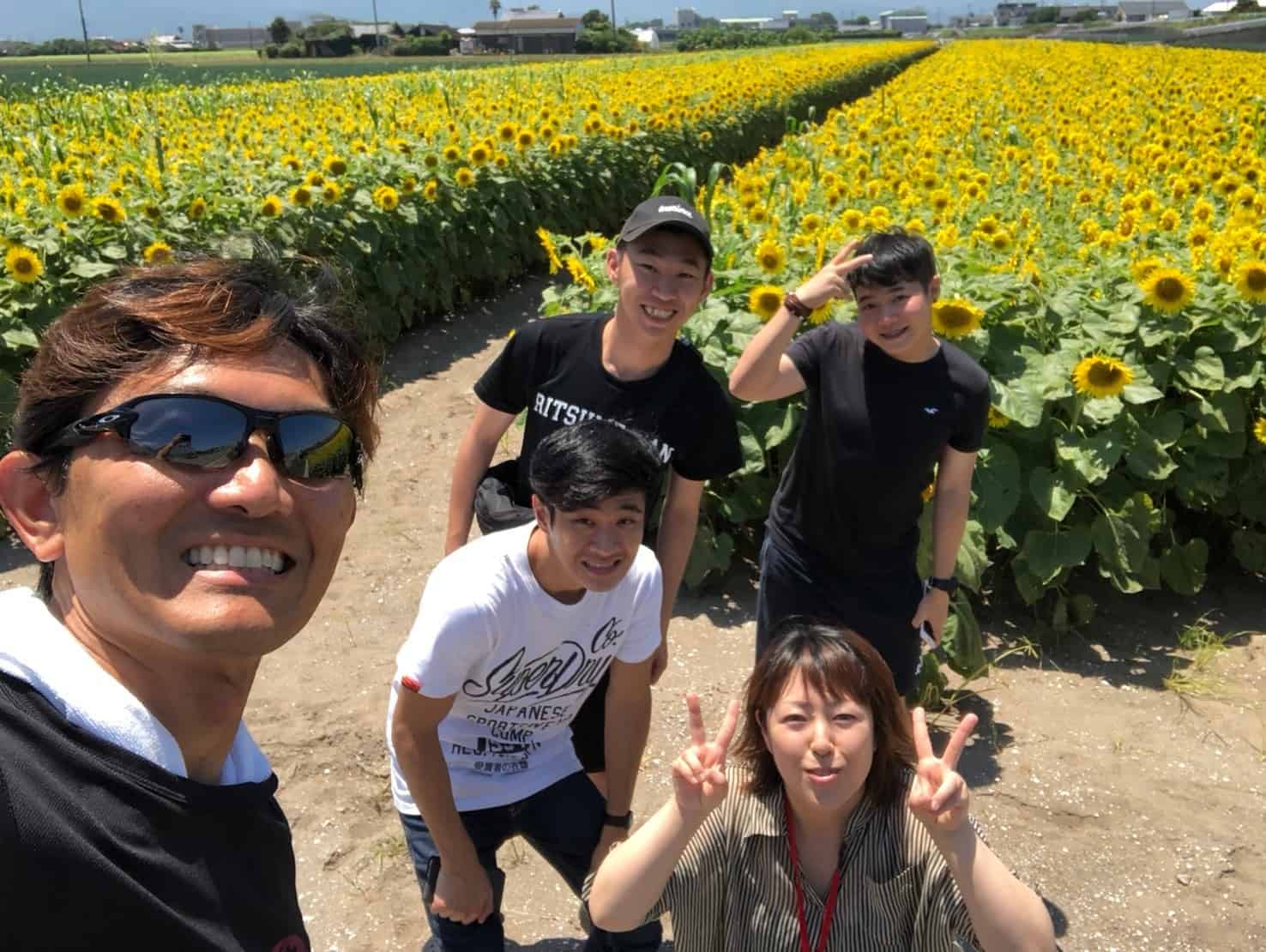 Visiting the neighbour's sunflower field with the youngest daughter of the host family (in stripes).
Highlight Of The Trip:
"The three day stay with a Japanese family enabled me to understand the way of life in Japan. They were a retired couple who owned a farm and harvested various crops. Depending on the season, they would harvest potatoes, onions, chillies or fruits!
During the stay, I helped them with farm work, which was tiring for someone who's not used to labour work in the heat. They were extremely caring and offered us water throughout the day. At night time, we would enjoy delicious home-cooked Japanese meals over my attempts in conversing in basic Japanese with them.
At the end of the stay, the family gifted us with their home-made sour plum sake. I wish we had more time together!"
Ready to embark on your own adventure? Here's where you can sign up for an Exchange Programme by SIM Office of Global Learning.
By Diyanah Syafiqah