Why Digital Marketing is the Future
Why Digital Marketing is the Future
A quick guide to get you up to speed with some broadly popular aspects of digital marketing!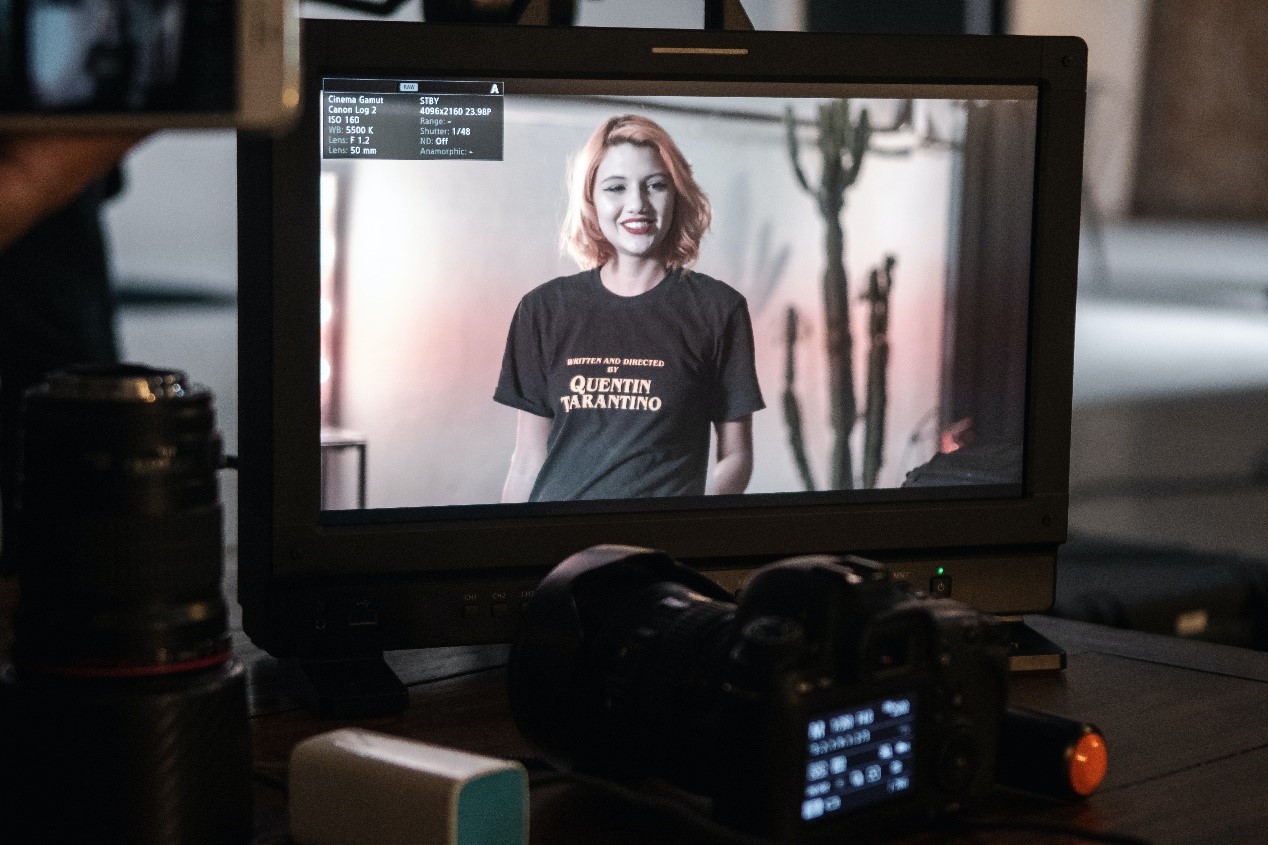 Cutting-edge digital content produced for tech-savvy consumers will help drive business success.
You go to Google for information, stream videos on YouTube for entertainment, browse shopping apps for everything from clothing to groceries, and keep up with your friends and family on social media platforms.
In fact, research shows that almost 4.57 billion people were active internet users as at April 2020, which translates to 59 percent of the global population.
1
It goes without saying then, that even the field of marketing is being rapidly transformed by digital channels including search engine optimisation (SEO) along with software applications (content management systems) that are used to create and manage digital content.
If you seriously want to succeed in marketing, the best thing you could do to avoid going the way of the dinosaurs is to quickly acquaint yourself with the major trends. In line with an increasing demand for marketers, over half of the companies hiring in 2018 specifically sought those with skills like content creation, performance marketing and knowledge of social media platforms.
2
But don't let all these terms intimidate you, for we've put together a quick guide to get you up to speed with some broadly popular aspects of digital marketing!
Programmatic Advertising
Assuming you're just like any other regular person, who does a bit of online shopping now and then, you may have come across digital banners displaying the product that you were looking at just hours ago on another website. This isn't down to coincidence of course; this 'magic' is called retargeting. Just imagine the local clothing store owner repeatedly persuading you to buy his item, and even throwing in an enticing discount if you seem unmoved. The only thing that's different about retargeting is that it happens in the online world.
Powered by artificial intelligence and a great deal of machine automation, retargeting is just one part of programmatic advertising - a way to automatically buy and optimise digital campaigns. All those ads you see while on Google and YouTube? They're tailored towards your online habits, so you're more likely to become a customer. In 2019 alone, Google advertising revenue was over US$134.8 billion
3
, with Facebook not far behind at US$70.7 billion. That brings us to another important segment: social media.
Social Media & Analytics
What do Facebook, Instagram, Snapchat and TikTok have in common? Yes, all these platforms allow us to connect and engage with our social circles through the sharing of video, image and textual content. To highlight why marketers go to great lengths to produce shareable content, consider how the average revenue per Snapchat user rose 39% from US$1.21 in 2018 to US$1.68 just a year later
4
, and you have the answer!
Combined with the power of analytics, one can even conduct a thorough campaign analysis to identify what's working and what's not, as well as develop plans to optimise future efforts. As Deloitte points out, "using analytics to better understand customer sentiment about product and service attributes is becoming a core competency".
5
This explains why digital analytics tools such as Marketo and Google Analytics are fast gaining popularity, allowing you to measure the returns on your marketing budget through automated reporting.
The Rise In Demand For Digital Marketers
The job market for digital marketing professionals presents a wide array of opportunities across different industries from social media marketing to market research analysts so you don't have to feel restricted in terms of choices and the demand for such professions will continue to grow.
6
According to a report on the Australian workforce by Deloitte, the increasing integration of marketing with other business functions and growth in digital marketing is contributing to an increase in demand for marketing skills. The average annual growth rate of 2.2% for marketing jobs is expected to be stronger than the 1.5% per annum growth forecast of the entire Australian labour force.
The demand for digital marketing is certainly on a rising trend and we've only scratched the surface of its importance in the business landscape of the future. So, if you're keen to acquaint yourself with the skills required in this exciting profession, check out SIM's
Digital Marketing programme
! If you would like to further gain an in-depth understanding of marketing, also check out these programmes
here
.
---
1
Statista, Apr 2020: Global digital population report
(https://www.statista.com/statistics/617136/digital-population-worldwide/)
2
Leftbank, 4 Feb 2019: Demand for Digital Marketing skills outstrips supply
(https://www.theleftbank.edu.au/blog/demand-for-digital-marketing-skills-outstrips-supply/)
3
Marketing Land, 3 Feb 2020: YouTube kicked in $15 billion as Google ad revenues topped $134 billion in 2019
(https://marketingland.com/youtube-kicked-in-15-billion-as-google-ad-revenues-topped-134-billion-in-2019-275373)
4
Social Media Today, 10 Jul 2019: 2019 Key Digital Marketing Growth Stats
(https://www.socialmediatoday.com/news/2019-key-digital-marketing-growth-stats-infographic/558413/)
5
Deloitte Consulting: Marketing data science trends - How the science of data analytics is shaping the future of marketing
(https://www2.deloitte.com/us/en/pages/deloitte-analytics/articles/marketing-data-science-trends.html)
6
Deloitte Access Econonimics: The future of work:
(https://studyonline.rmit.edu.au/Deloitte-The-future-of-work-occupational-and-education-trends-in-Australia-Marketing.pdf)
6
Digital Marketing Institute: The 7 Big Benefits of a Digital Marketing Career
(https://digitalmarketinginstitute.com/blog/4-big-benefits-digital-marketing-career%20)
Posted online, 14 May 2020