What Is Computer Science? And Why To Pursue A Career In It!
What Is Computer Science? And Why To Pursue A Career In It!
We use our computers or laptops daily to work, study, scroll through social media, watch our favourite dramas and play video games.But have you ever wondered how our computers actually work or the technology behind them?
In fact, there is an increasing demand for computer scientists across industries, with a projected 15% growth in overall employment in this field from 2021 to 2031.
This increase is expected to create about 682,800 new jobs within the decade, hence, offering job security to those who choose to pursue it.
What Is Computer Science?
In a nutshell, computer science is the study of computer technology – both hardware and software – as well as computational theory, algorithms and the way humans interact with technology.
It involves working with computational theory, mathematical models, algorithms, data analysis and security.
Although most people tend to associate computer science with programming, that isn't the only career path it leads to.
As the skills you pick up from computer science are relevant and applicable across many industries, from engineering firms to multinational companies, it is a diverse field which opens up many opportunities.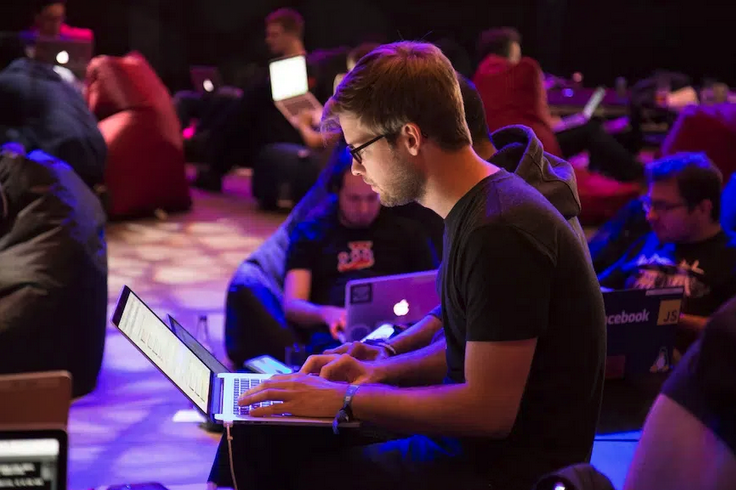 Why Pursue A Career In Computer Science
As the skillset you build through computer science is highly sought after in modern industry, you'll be setting yourself up for success in the working world.
Whether it's helping a brick-and-mortar retailer move into e-commerce or developing an app for food or grocery deliveries, working in computer science puts you at the forefront of digital change.
Apart from that, you might get the opportunity to do meaningful work such as improving healthcare systems, making education accessible by moving it online, or even predicting natural disasters and mapping viral outbreak patterns.
These diverse career opportunities would enable you to switch between disciplines in computer science and information technology as these careers have areas of overlap and require a similar set of foundational programming knowledge and general IT skills.
For example, if you're a website designer looking to transition to software development, you'll be likely to do so without going back to school and going through the process of getting another degree.
On top of working locally in a company, you might also get global opportunities if you're looking to move overseas.
This is because multinational companies around the world are constantly on the lookout for computer scientists to solve business problems. This could be anything from tapping into artificial intelligence to map the spread and evolution of COVID-19 to analysing big data for business strategies.
In terms of salary, expect to earn anywhere from $48,000 to $152,000 annually – based on your individual experience and chosen path within the industry.
Jobs And Industry Opportunities For Computer Science Graduates
After graduating from your computer science course, you might start working as a programmer, software developer, systems analyst, data scientist, data analyst or machine learning engineer.
If you move towards being a programmer or software developer, you'll be responsible for developing applications or programs for companies, for example developing a cybersecurity software solution for a bank or creating a virtual reality program for a theme park.
Should you choose to take on a job as a systems analyst, you'll mainly analyse the effectiveness of software, hardware and the wider IT systems of a company to see how well they fit its business needs. You'll also write requirements for new systems and may also implement them.
If data is something you're more keen on pursuing, you could work as a data scientist or data analyst. While these jobs sound similar at first, there are actually some key differences.
A data analyst organises and analyses data that is collected by an organisation and provides reports regularly, while a data scientist may design the way data is manipulated, analysed and stored as well as figure out new ways to capture and present findings to business and IT leaders to provide solutions to business challenges.
As a machine learning engineer, you'll work with devices that use algorithms to tap into data sets to predict new output values and adapt independently without human interference. This is present in facial or voice recognition, recommendation engines and predictive sequencing.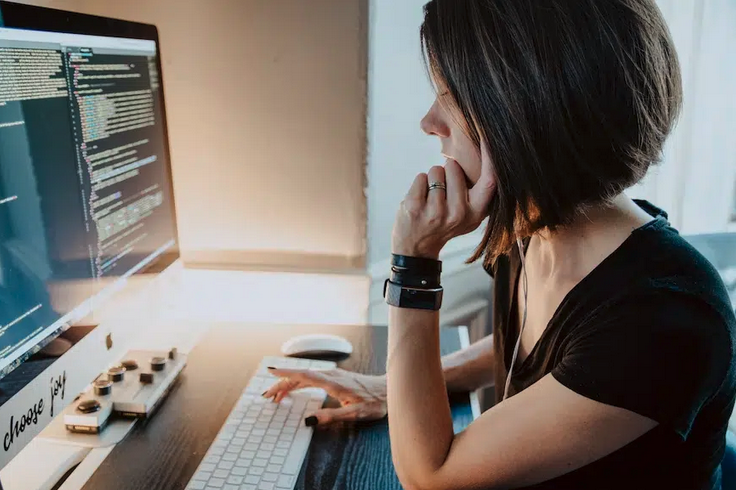 Get Closer To Your Dream Career In Computer Science
Are you thinking of pursuing a computer science career? If so, it is a good idea to take the next step by enrolling yourself in a suitable programme and picking up all the necessary skills to ensure you can carry out the required job scope of your desired job.
At SIM, we have two computer science degree programmes for you to choose from – depending on your preferred specialisation:
1.
The University of Wollongong's Bachelor of Computer Science (Big Data)
With big data, you'll be able to solve problems in science, society and business including population growth, transport, security, medical technology, trade and commerce.
This programme will equip you with the ability to look for strategic insights in massive data sets through techniques in data mining, data analysis, data visualisation, data manipulation and data discovery.
Also, you'll gain a better understanding in the structure of data and how it helps to deliver solutions to complex problems in science, society and business.
This course is offered by the University of Wollongong, one of Australia's leading universities renowned for the quality of its research and teaching. The degree is taught by top academics and professors with industry experience. In 2021, the University has attained a 5-Star rating from the QS World University Rankings for academic excellence.
2.
The University of London's Bachelor of Science (Honours) in Computer Science (Machine Learning and Artificial Intelligence)
If machine learning is something that piques your interest, this programme will be a great fit.
Through this programme, you'll gain the mathematical and engineering knowledge to construct working machine learning and AI systems.
Besides that, you'll get to construct an AI system and apply it to a problem in a practical project as well as understand how machines make sense of the world through intelligent signal processing.
The course is offered by the University of London, one of Australia's biggest and most diverse institutions. The university is a leading school in the UK and has a reputation for academic excellence with students in 190 countries. Founded in 1836, the University of London is one of the oldest and most prestigious universities in the UK.
If so, pursuing a career in computer science might be right up your alley. On top of being in line with your interests, computer science is also a great option to future-proof your career in our highly digital world, where technology paves the future.