Jonathan Lee
As an undergraduate, Jonathan Lee Ji Hao developed an interest in strategic management and entrepreneurship. The self-motivated RMIT University alumnus participated in the Talent Development Programme by SIM Career Development Office to prepare for his future career.
Helping SMEs Scale up with Digital Banking Solutions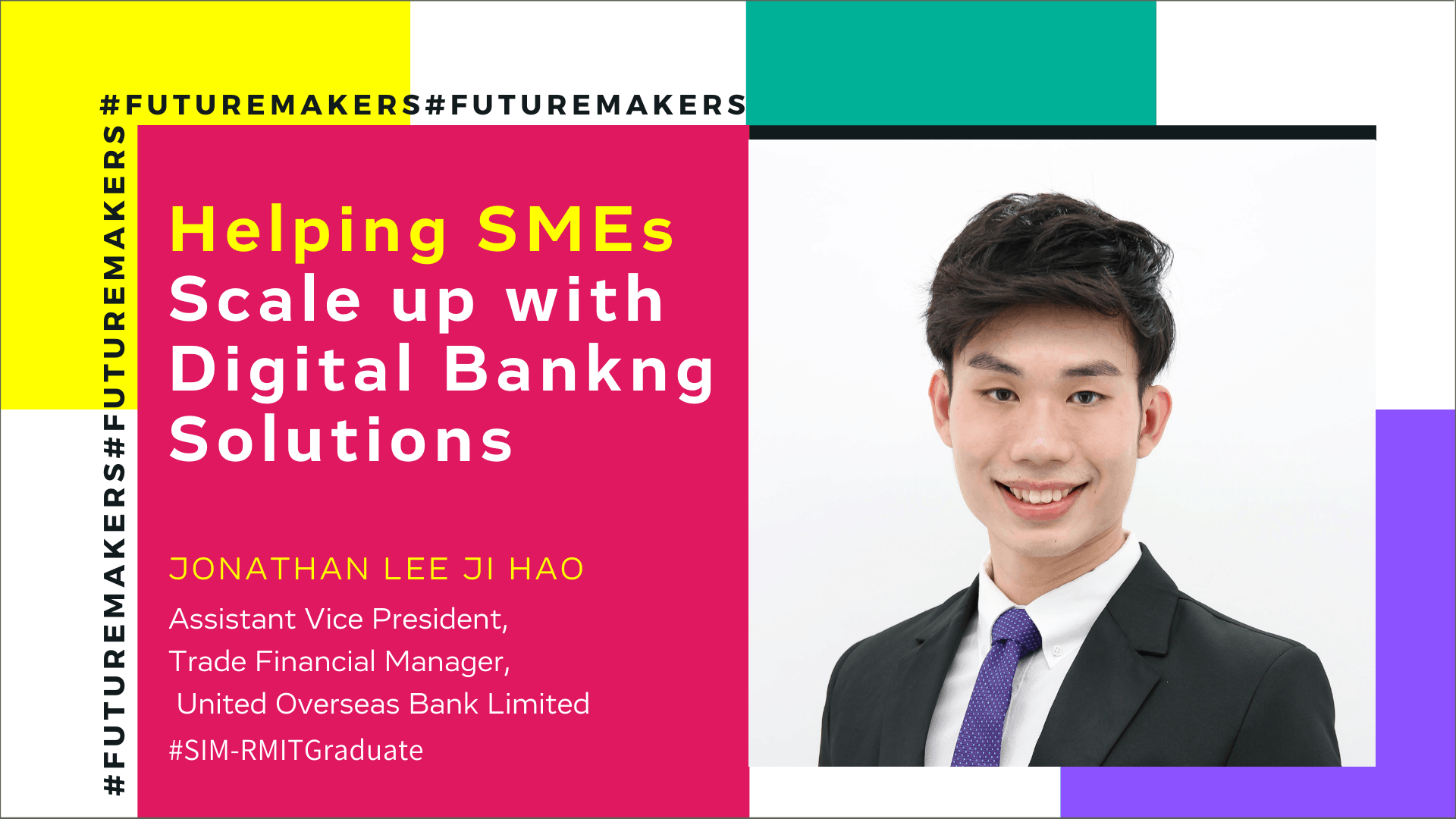 During the course of Jonathan's study, he was exposed to a variety of job scopes and industries, helping him to be more informed about his options as he carves his career path. Today, Jonathan is a Trade Financial Manager at UOB where he helps small- and medium-sized enterprises (SMEs) to drive business performance with suitable digital and banking solutions.
What motivated you to pursue the RMIT University Bachelor of Business (Management) programme at SIM?
I chose to pursue the Business (Management) Programme with RMIT University as it is a prestigious institution that has been awarded a five-star QS ranking for excellence in higher education. The programme, which offers a wide range of business management modules, enabled me to pursue my interests in areas such as leadership, strategic management and entrepreneurship.

Tell us more about what you do as a Trade Financial Manager at UOB.
I help SMEs in Singapore improve their business performance and achieve their growth ambitions by recommending digital and banking solutions that meet their needs. As part of a team, I also participated in events such as the Business Banking Quarterly Walkabout to help business owners enhance their operations through UOB's comprehensive suite of products and services.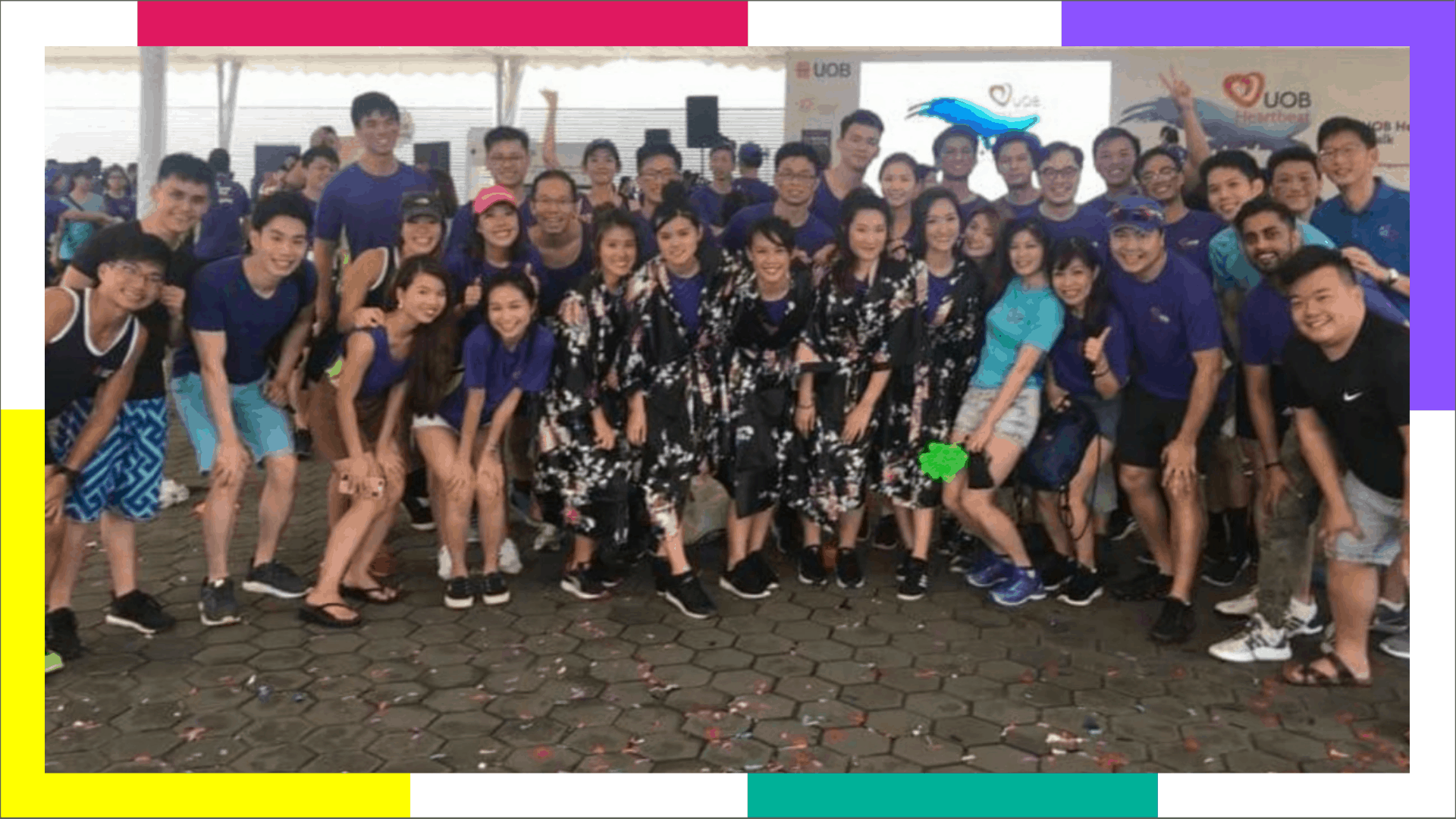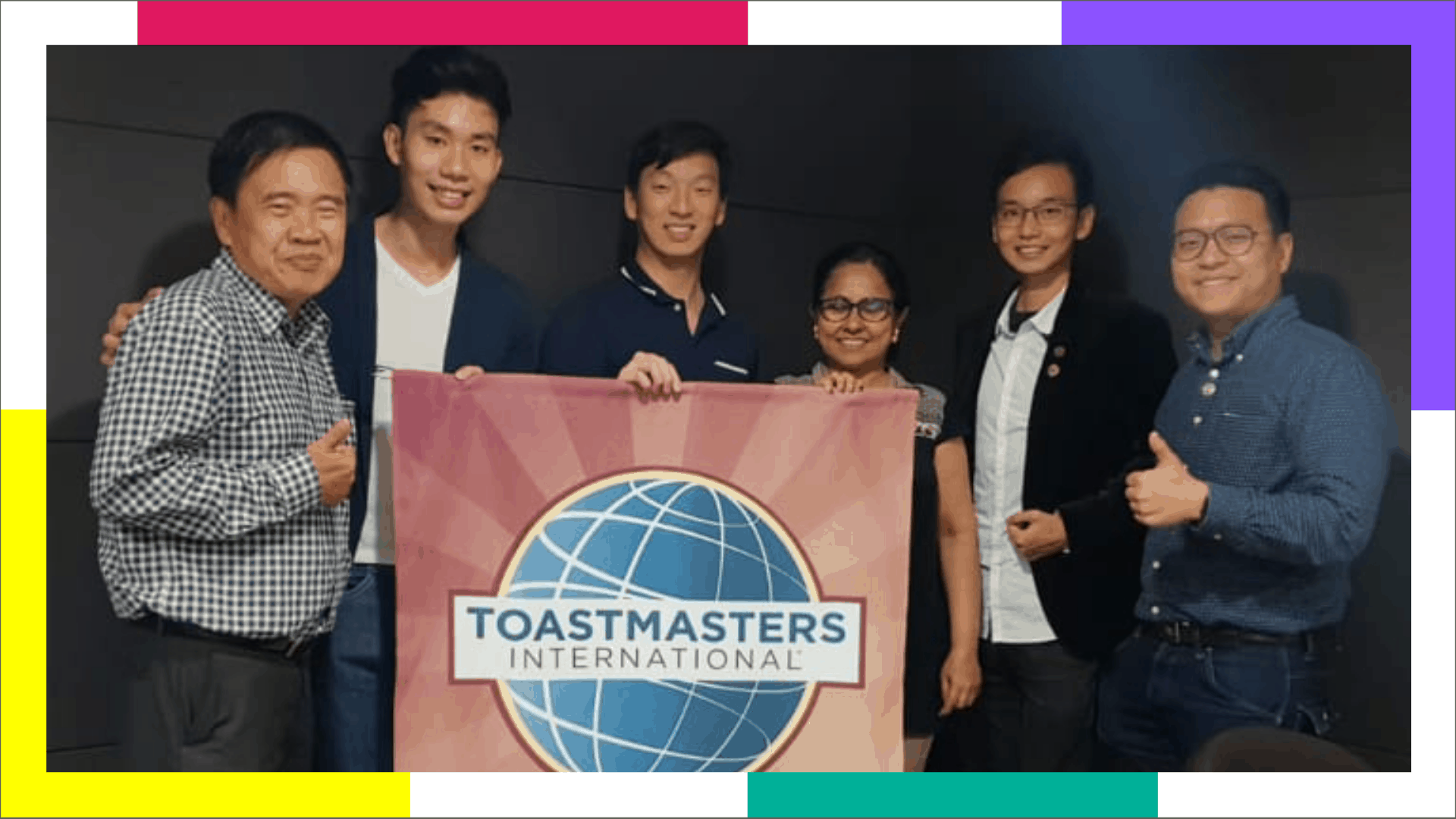 Participating in the Bank's programmes like the UOB Heartbeat Run (left) and Toastmasters Club (right) helped to enrich my work experience
In addition to supporting my clients, I actively participate in the Bank's community outreach and corporate social responsibility programmes. I am also a member of the UOB Toastmasters Club – a group within the bank that helps me to enhance my communication and presentation skills. This enables me to advise my clients better on their banking and digitalisation needs in the course of my work.

What has been the highlight of your career thus far?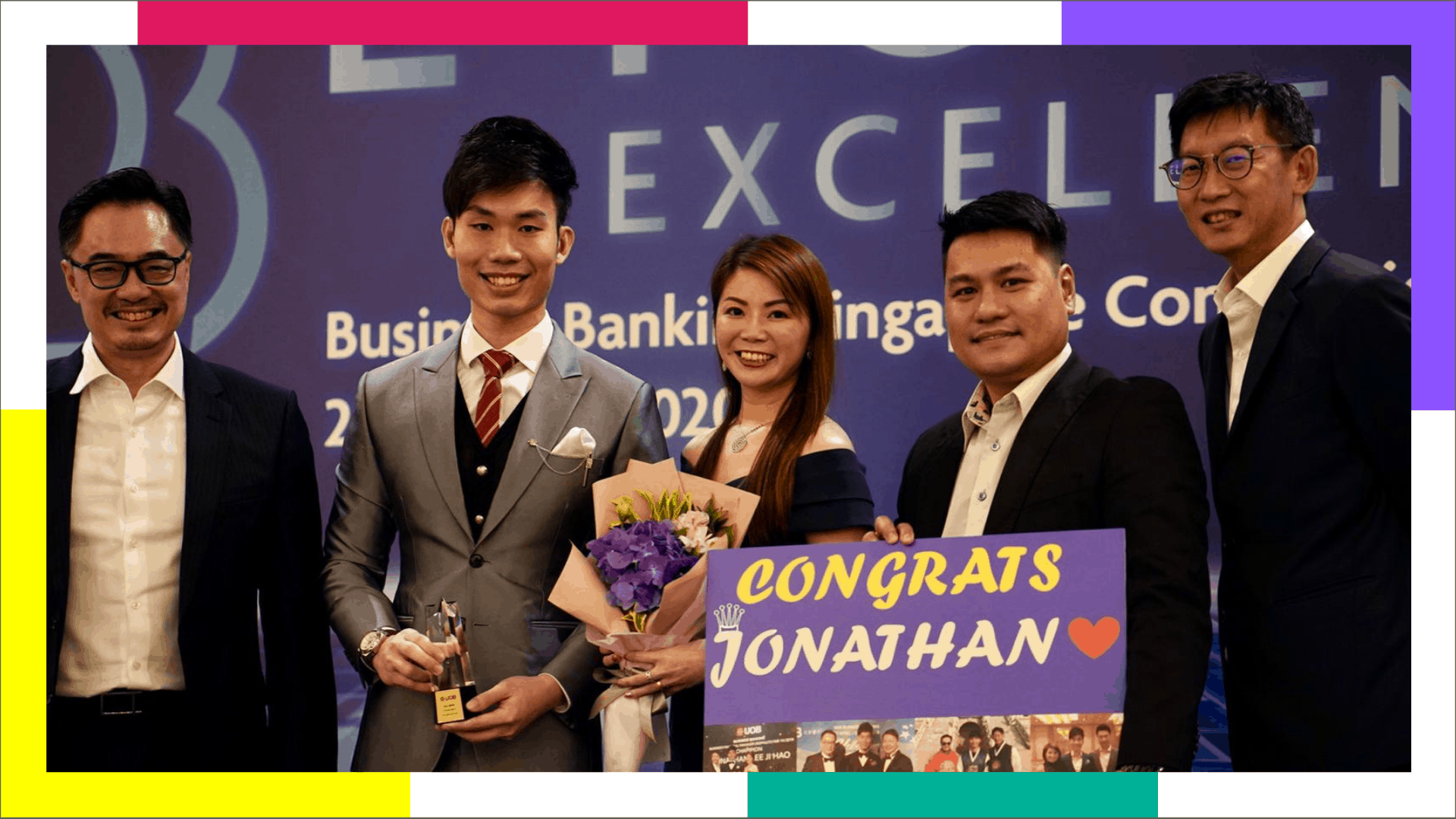 Receiving the Top UOB Senior Business Financial Manager Champion in 2019
(From left: Mr Mervyn Koh, Managing Director and Country Head of UOB Business Banking, Singapore, Mr Jonathan Lee, Trade Financial Manager, UOB Business Banking, Singapore, Ms Wendy Chew, Deputy District Manager – West, UOB Business Banking, Singapore, Mr Kelvin Khoo, Branch Manager (Toa Payoh), UOB and Mr Andy Koh, Head of Sales, UOB Business Banking, Singapore)
One of the highlights of my career so far was when I was named UOB Top Senior Business Financial Manager Champion for the first half of 2020. This is the third time that I've received the award and I am thankful that my efforts and dedication to helping my clients have been recognised by the Bank.
I am also extremely grateful to my bosses, Melvin and Wendy, for their tremendous support and guidance throughout my career. These awards motivate me to strive for continuous improvement and excellence.

The pandemic has brought about unprecedented changes for all businesses and individuals. How has it impacted your industry?
The COVID-19 pandemic presented a new set of challenges to many of my clients. Many of them faced cash flow issues and difficulties in collecting payment from their own clients. As such, they needed extra help in order to keep the business afloat.
To cope with the sudden spike in demand for loans, I worked closely with the team to share the workload. This ensured that every client receives the support that they need. Although this meant that I had to put in extra hours, often on weeknights and weekends to support my customers, it gave me great satisfaction to be able to help them through this very challenging period.
Having to work from home during the COVID-19 pandemic also meant that I had to adapt quickly to the Bank's remote working processes. With the support of the Bank's IT team, I have been able to work from home effectively and to focus on helping my clients.

You've participated in the Talent Development Programme during your university days. In hindsight, how has it been beneficial?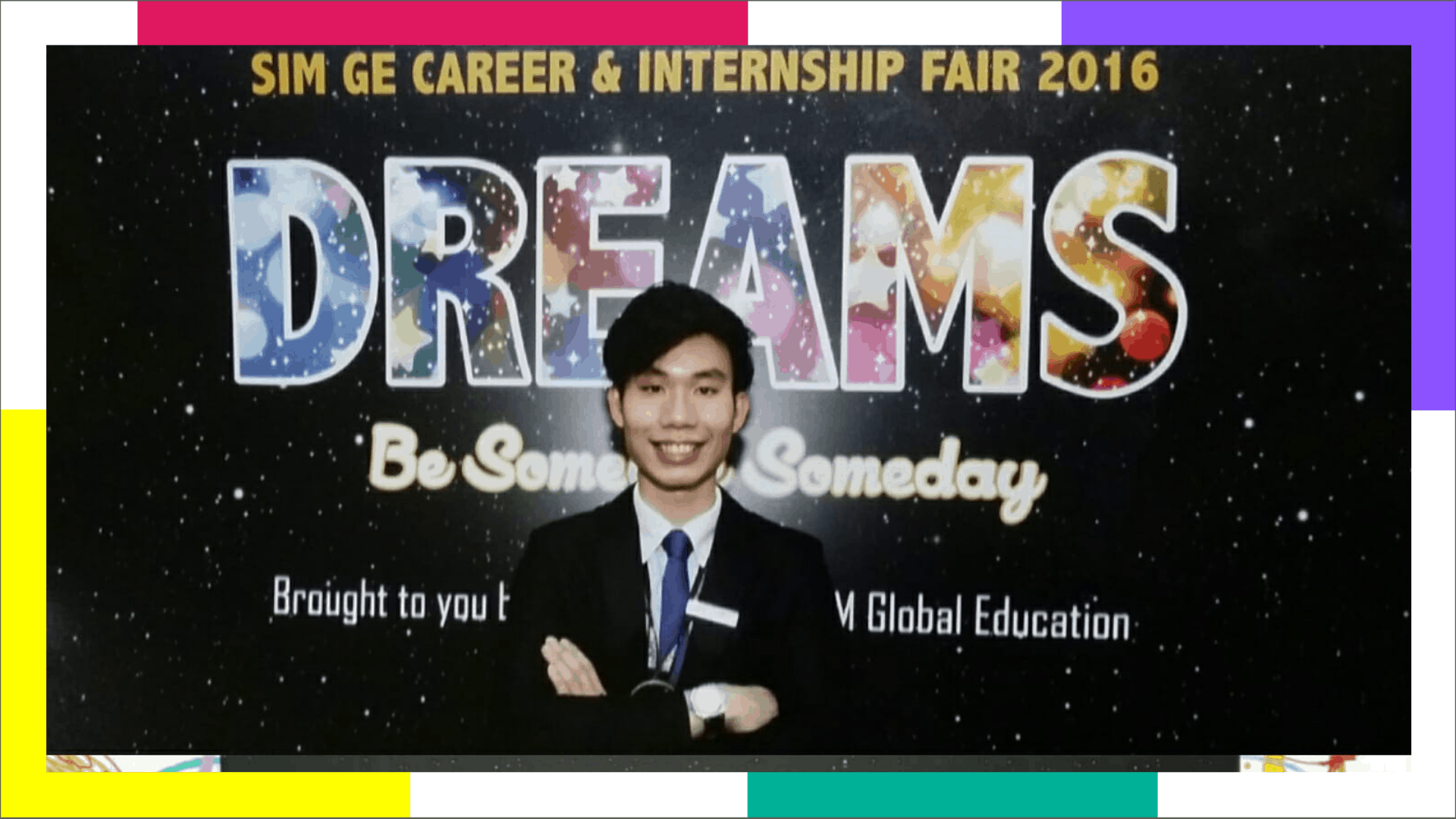 One of the cherished memories during my stint with the SIM Career Development Office – organising the SIM GE Career & Internship Fair 2016
As an undergraduate, I joined the SIM Career Development Office's Talent Development Programme (TDP). The nine-month stint exposed me to various job scopes across a wide spectrum of industries.
Through the various career fairs and meetings with different employers, it helped me to understand the roles that are available in their companies. This allowed me to streamline my career interests. It has also made me realised that I am suited for a career in the banking industry.
Through TDP, I have picked up valuable leadership, networking, resume writing and interview skills. These skills have given me an edge and helped me to stay competitive in the job market as a fresh graduate.

For undergraduates who aspire to have a head start in the banking industry, what key tips would you give?
Develop a clear goal of what you would like to achieve. Engage with your mentor regularly and learn from your seniors who are already successful in the banking industry. Keep learning, stay positive and never give up!

#SIM-RMITGraduate #FutureMaker
Click here to learn more about the programmes awarded by the RMIT University.
Posted online, 30 Nov 2020