Singapore Institute of Management rebrands in Vietnam, as part of its regional campaign
Singapore Institute of Management rebrands in Vietnam, as part of its regional campaign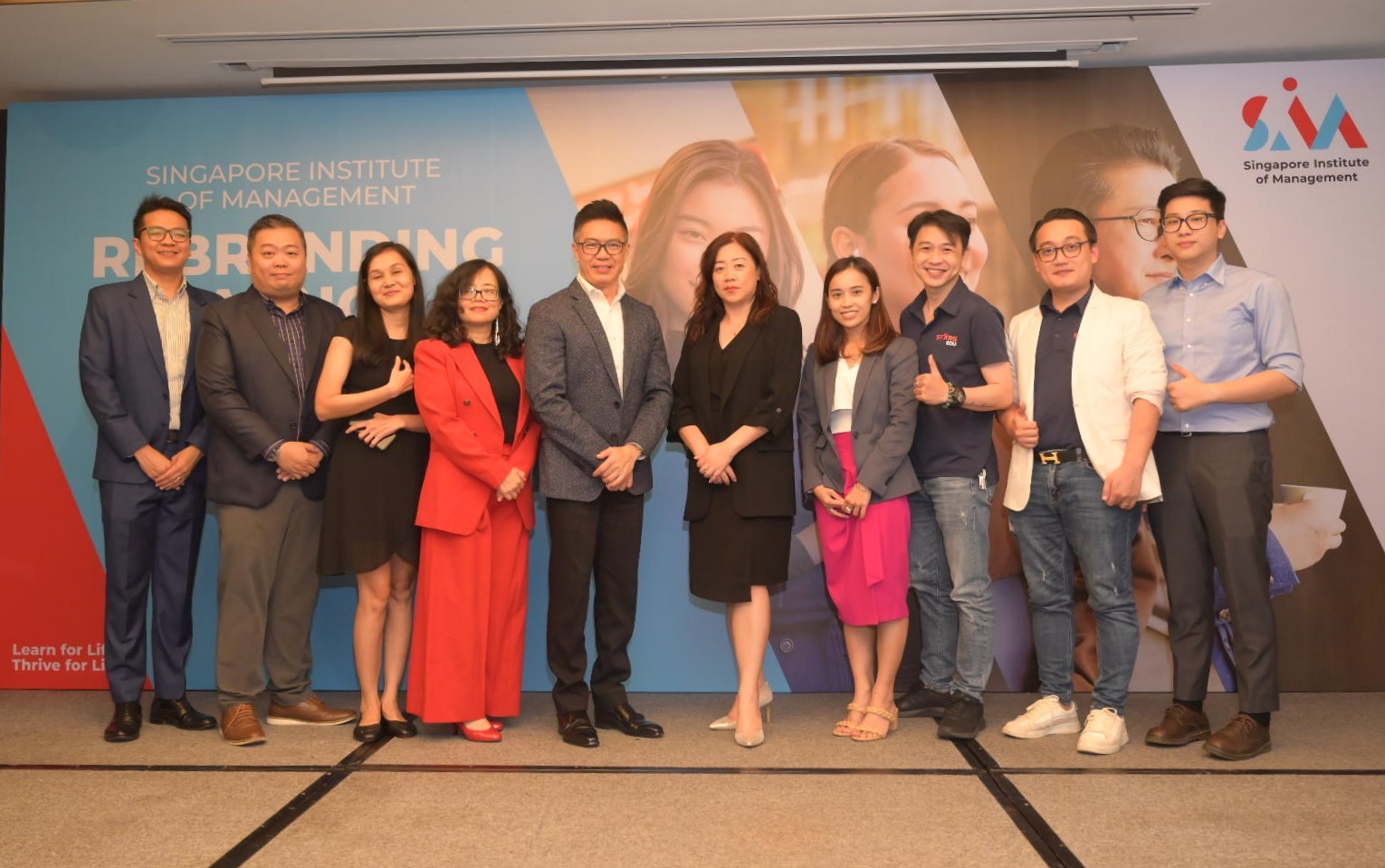 The SIM team with SIM's recruitment partners in Vietnam.

Speaking at the event, Mr Gerald Lum, Director, Brand, Marketing and Communications, SIM, noted that with rapid technological advancement from Industry 4.0, the way we work, study and play is being reshaped. In response to the digital transformation, Mr Lum highlighted the strong desire from the Vietnamese in being digitally savvy. In the light of these global developments, SIM's mission moving forward will focus on future-readying its learners and enabling them to thrive in life through lifelong learning.
Mr Gerald Lum addressing the audience at the SIM rebranding launch in Vietnam.
Mr Lum further added that SIM is a platform for people and organisations to acquire critical skills and knowledge for meeting the challenges in the environment they operate in, and to inspire and equip learners with the necessary skills they need to stay relevant for the workplace of the future."

Through programmes offered under its two core entities – SIM Global Education and SIM Academy – SIM covers the "gamut of lifelong learning" and is here to partner learners in their learning journey and help them be successful across their different life stages.
Singapore Institute of Management (SIM) officially launched its regional rebranding campaign in Ho Chi Minh City, Vietnam at an event on 21 November 2022. Held at Sheraton Saigon Hotel, the event was attended by close to 40 guests comprising SIM's recruitment partners, as well as educational and corporate partners. The launch is the sixth and final overseas launch of SIM's new brand as part of its regional rebranding campaign, after China, India, Indonesia, Malaysia and Thailand. Singapore, as Headquarters, launched the new identity in July.