SIM launched its fourth overseas rebranding campaign in Malaysia, as part of its continual commitmen
SIM launched its fourth overseas rebranding campaign in Malaysia, as part of its continual commitment to partner Malaysian students in lifelong learning
Singapore Institute of Management (SIM) officially launched its fourth regional rebranding campaign in Malaysia at an event on 5 October 2022. Held at St. Regis, Kuala Lumpur, the event was attended by Guest of Honour H.E. Vanu Gopala Menon, High Commissioner of Singapore to Malaysia, industry and educational partners of SIM, members of the media and other special guests.
Speaking at the event, Mr Gerald Lum, Director, Brand, Marketing & Communications, SIM, commented that the pandemic and technological advancement are shaping how we work, study and play, and have caused the front-loading of knowledge and theories before employment to be no longer a sustainable learning methodology. "Continuous upskilling and learning needs to and has become the new norm," he remarked.
Mr Lum noted that the Malaysian Government has recognised this and has launched a series of initiatives, such as #MyDigitalMaker Movement, eUsahawan, Premier Digital Tech Institute, Digital Skills Training Directory and Let's Learn Digital, to build up digital skills in its people.
The need for workers around the world to reskill has also been highlighted by the World Economic Forum, who reported that 50% of them have to do so by 2025. Against this backdrop, Mr Lum said that SIM has pivoted on its purpose to place greater emphasis on getting learners to be ready for the future. It will do this through its programmes offered under two core entities – SIM Global Education and SIM Academy – which cover the "gamut of lifelong learning", said Mr Lum, who stressed that SIM is here to partner learners in their learning journey and help them be successful across their different life stages.
He also told the attendees the exciting news that SIM is currently exploring to launch teaching centres in Malaysia. "We are in discussion with a number of Malaysian educational institutions, to find the right partners to collaborate with for our teaching centres. This will enable us to engage with a larger number of Malaysian learners and contribute to their lifelong learning experience," he said.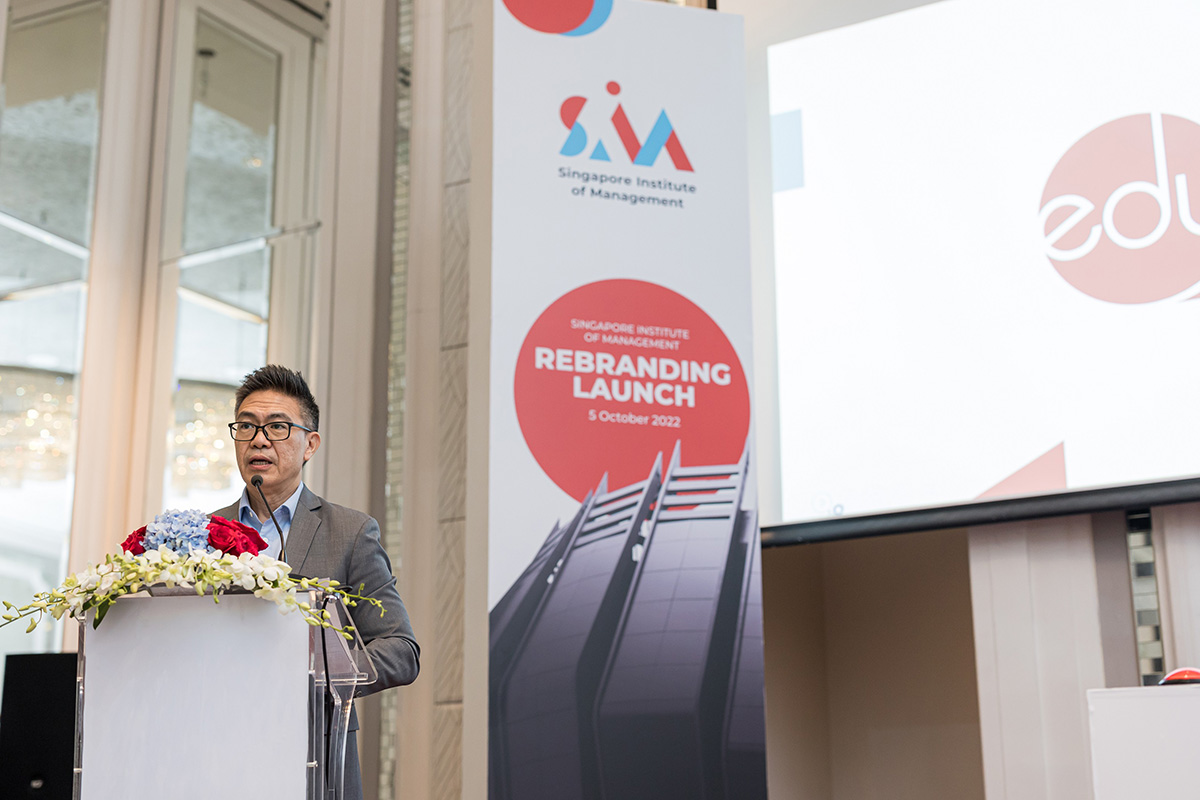 Mr Gerald Lum thanked all learners and partners in Malaysia for their continued support in working with SIM to provide best-in-class education pathways for Malaysian students.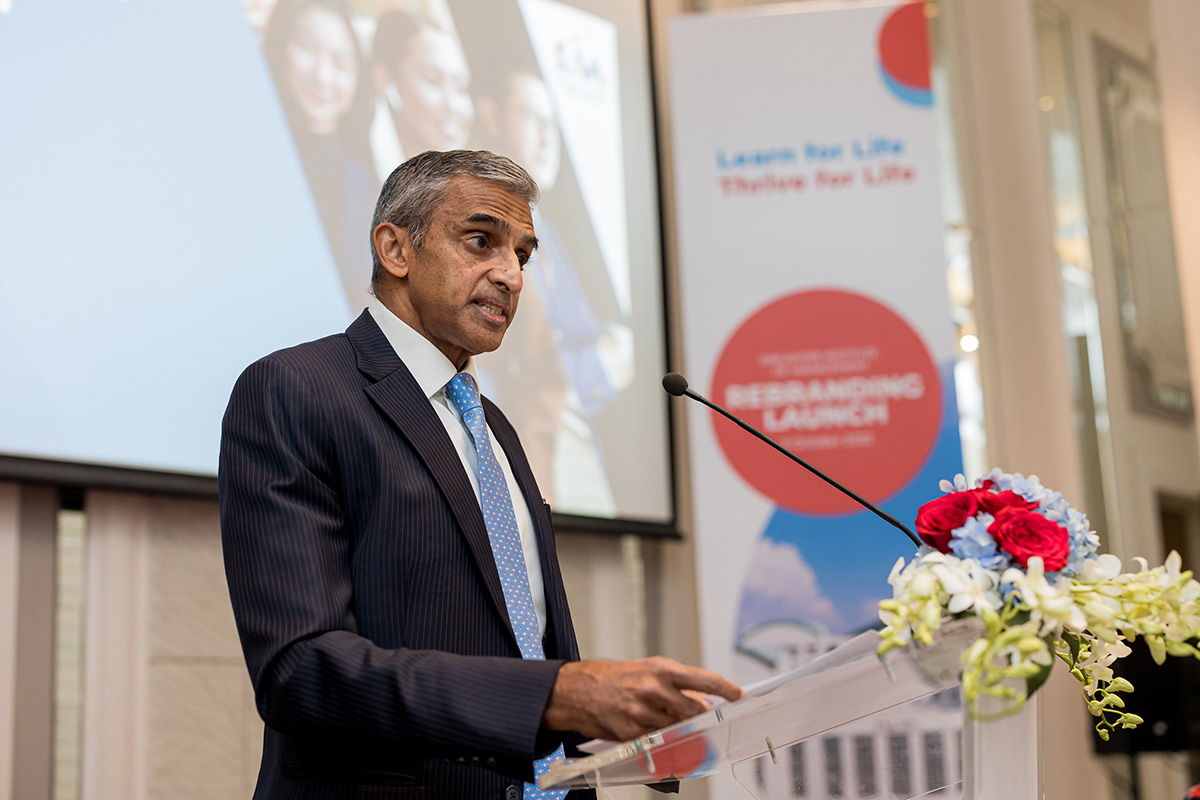 Congratulating SIM on its rebranding, Guest of Honour H.E. Vanu Gopala Menon commented that it is significant for three reasons: it demonstrates the institute's commitment in building world-class talent through robust skills-based learning programmes and lifelong learning initiatives that can help to prepare Malaysian students to join the workforce; it is a clear example that Singapore and Malaysia can create mutually beneficial outcomes for our citizens when the two nations put their minds together and work hand in hand; and it reflects SIM's vision to be a leader in education, and a key partner for students, workers and industry, which is in line with the Singapore Government's goal to encourage every citizen to pick up a new skill.

(From left) Ms Janice Chian, Country Manager, Malaysia, SIM; Mr Lee Jian Xuan, Area Director, Singapore Tourism Board; Ms Chang En Qi, Regional Director (Kuala Lumpur), Southeast Asia, Enterprise Singapore; Guest of Honour H.E. Vanu Gopala Menon; Mr Bhargav Sriganesh, First Secretary (Political), High Commission of Singapore in Malaysia; and Mr Gerald Lum, with the new SIM brand identity at the launch event.

SIM has been a popular choice for Malaysian students, who currently make up 13% of its international student body. The institute opened a local representative office in Kuala Lumpur in 2019 to better cater to the needs of Malaysian learners. To date, SIM has seen close to 8,000 Malaysians graduating from its programmes.