2023 Overseas Alumni Chapters (OAC) - Korea
2023 Overseas Alumni Chapters (OAC) - Korea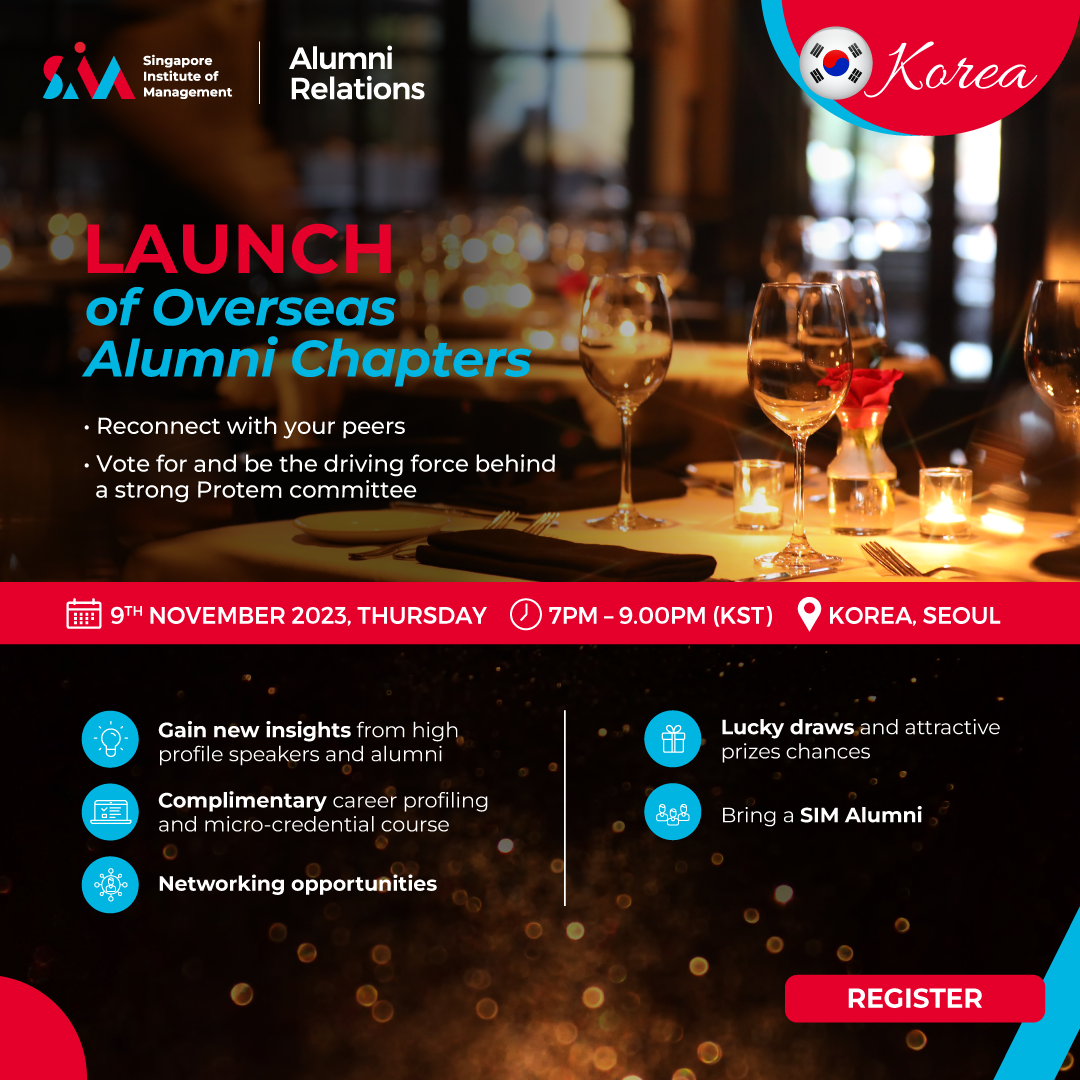 Singapore Institute of Management ('SIM') is excited to have you joining us in the upcoming Overseas Alumni Chapters – Korea, Seoul 2023's networking event. It will be a great occasion for you to make new connections and develop existing ones and SIM would also like to take this opportunity to update you on our SIM rebrand.
The networking event aims to not only bring together alumni with an opportunity to network with their peers, but also gain insights from the industry speaker on:
1) Topic - TBC
We are excited to have you join us! Register now!

9 Nov 2023 (Thu), 7pm – 9pm | Registration starts at 6:30pm



Korea, Seoul