What Being A Peer Mentor Means To Me
What Being A Peer Mentor Means To Me
Do you remember how it felt like on the first day of school? You probably had a thousand questions running through your mind like will I be able to make friends? Which cool CCA should I join? Will I be able to keep up with my modules?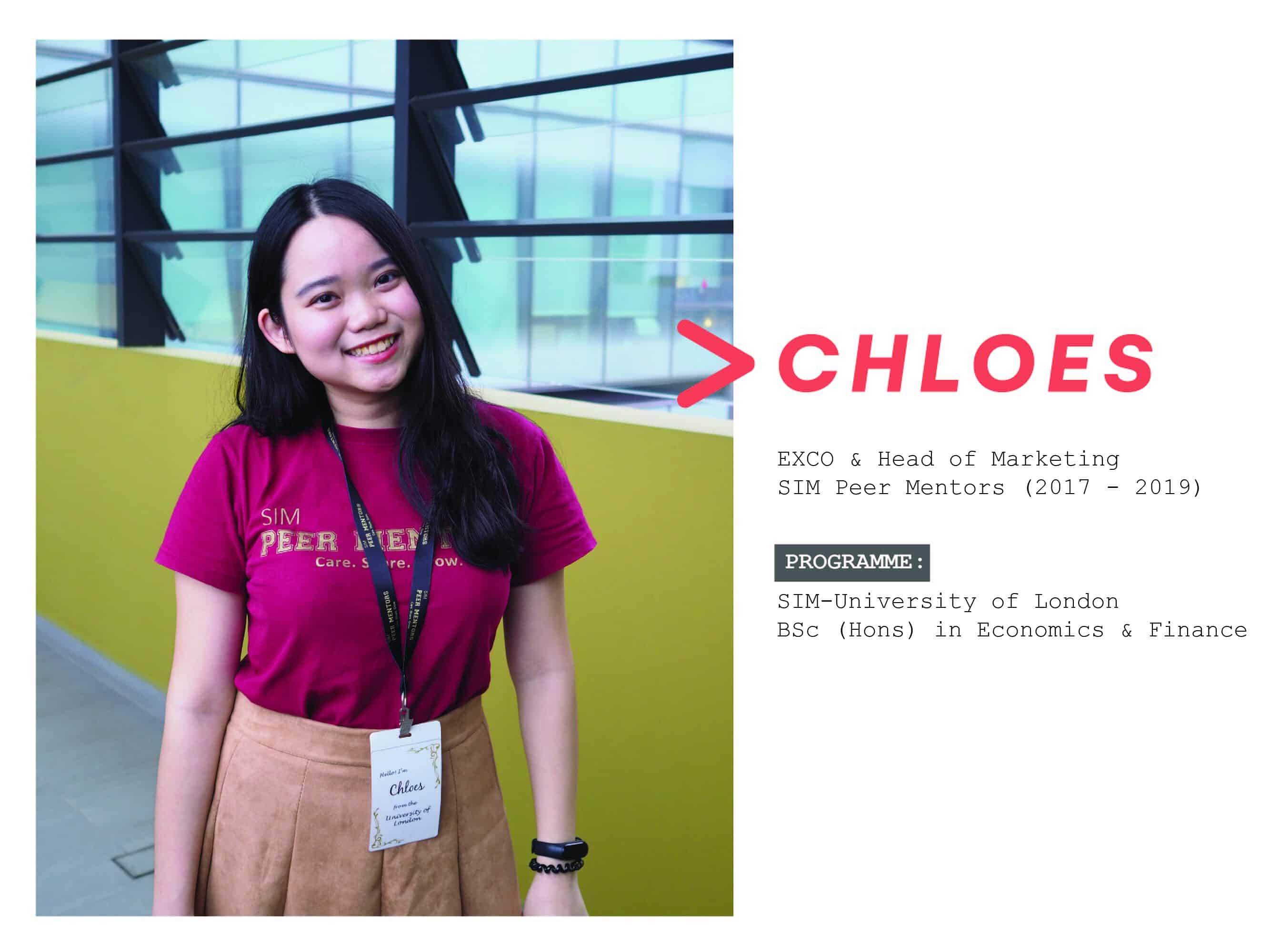 By Diyanah Syafiqah
Do you remember how it felt like on the first day of school? You probably had a thousand questions running through your mind like will I be able to make friends? Which cool CCA should I join? Will I be able to keep up with my modules?
It's not always easy to find the answers on your own, especially if you're an international student. But at SIM, support is readily accessible to new international students through the
SIM Peer Mentors Club
.
For Chloes Teh, a Peer Mentor since November 2017, devoting her time to helping other international students settle into life at SIM has been an especially uplifting experience. Looking back on her experience thus far, she shares some of her greatest takeaways of being a Peer Mentor.
# Building Communication Skills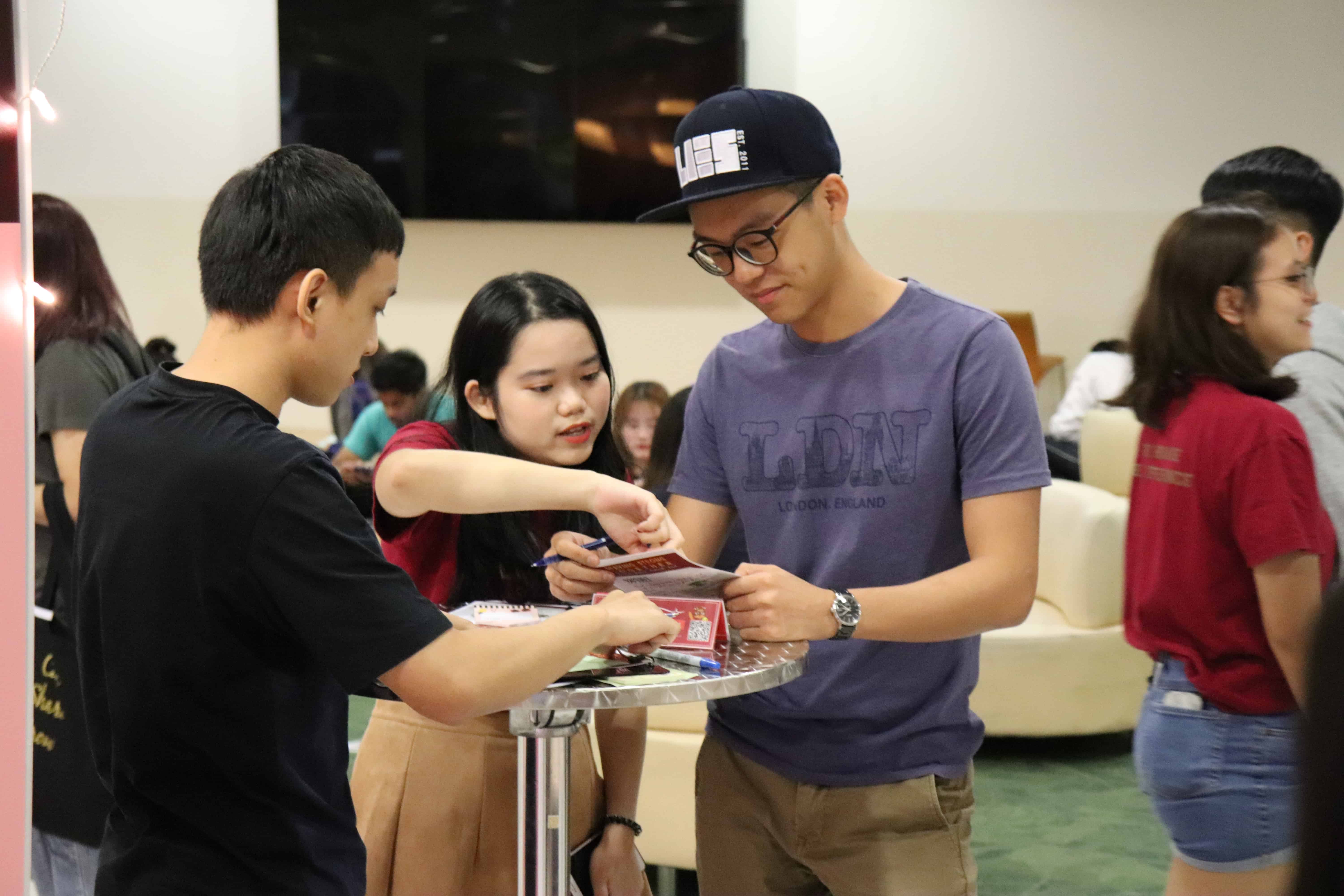 One of the things I enjoy doing - interacting with students on campus! I used to be a shy person but being a Peer Mentor changed that.
When I first came to Singapore in 2015 for the
Diploma in International Business programme
, I didn't really enjoy socialising or talking to others much. As I am a Malaysian, English is not my first language. Hence, I would often shy away from conversing with others because of the language barrier.
However, I now actually enjoy talking to others. This is stemmed from my experience of participating in our events which require us to converse with others often - whether it's with your mentees or with other students in school. By taking the time to communicate with them, I grew in confidence and learned how to best help my mentees.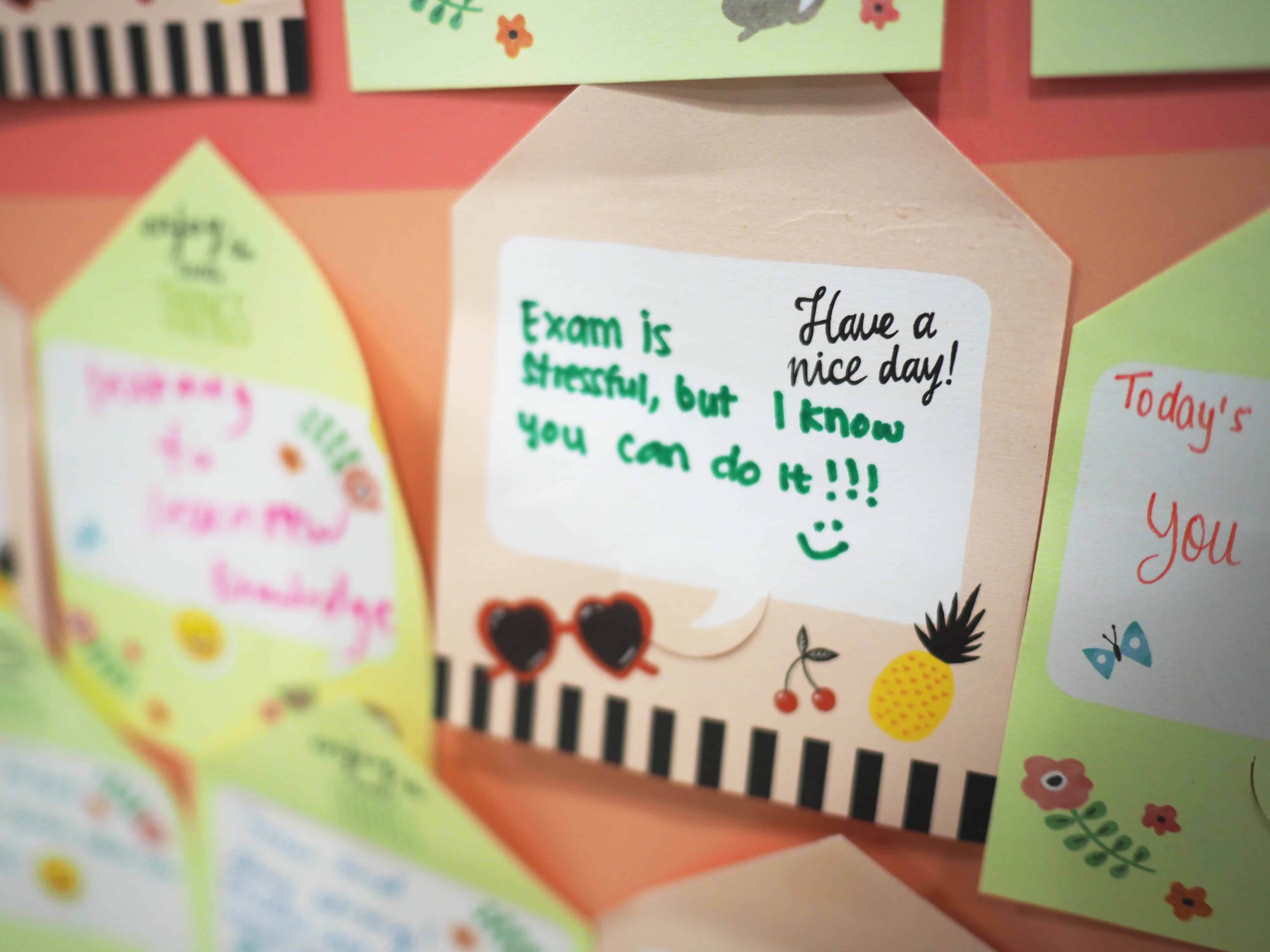 Handing out notes of encouragement to other students during the exam period.
These are some of the benefits of being a Peer Mentor:
# Forming Lifelong Connections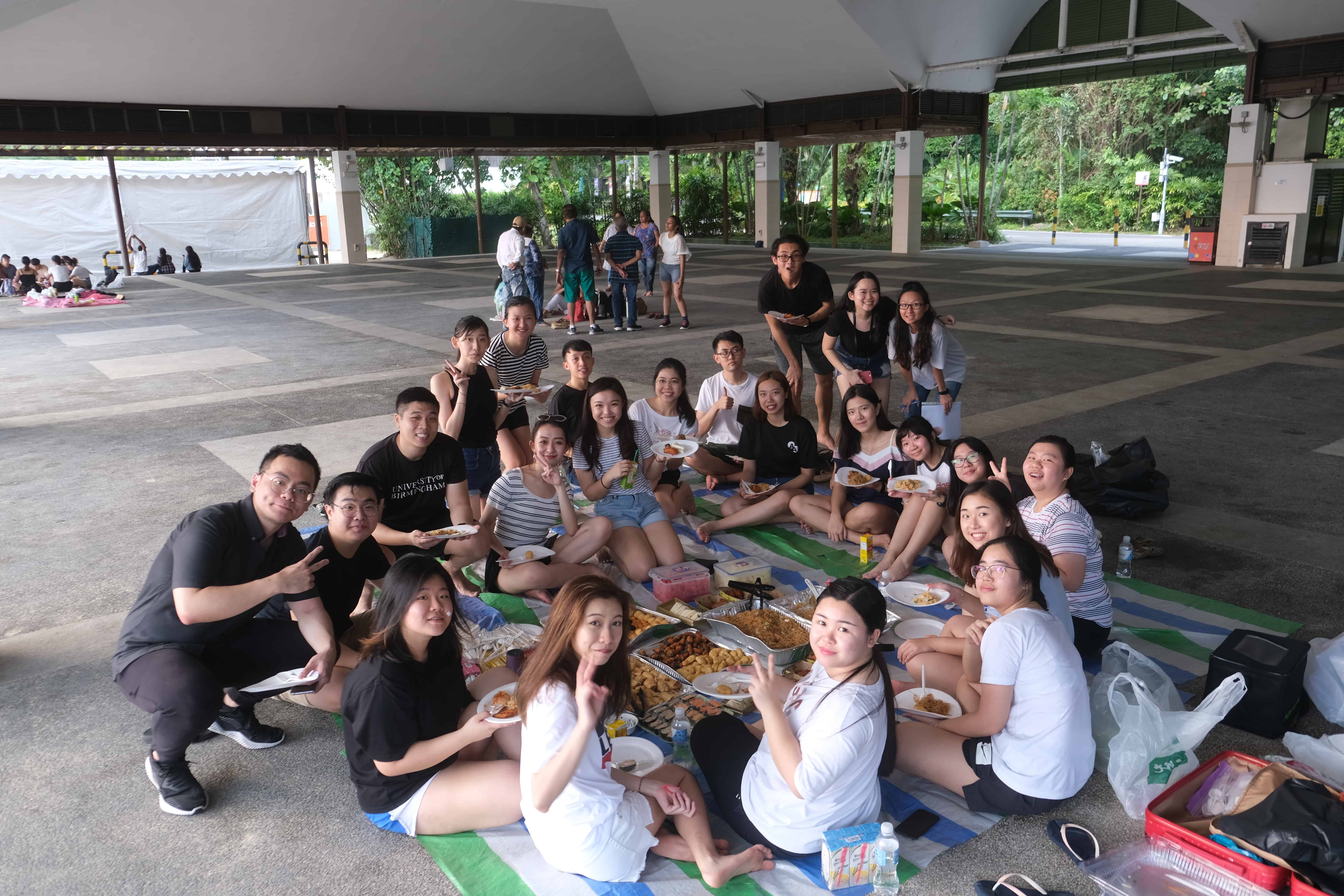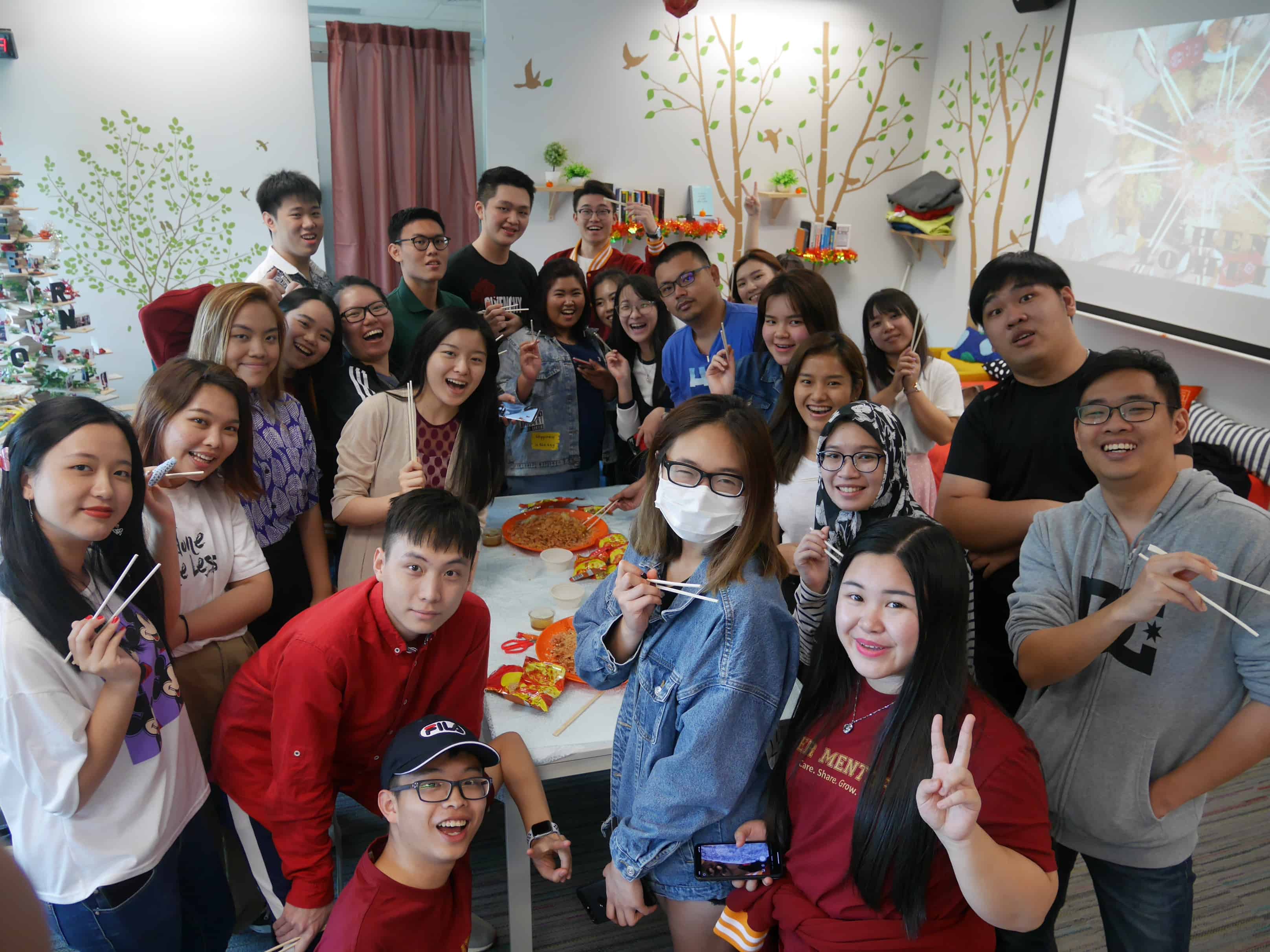 A team that eats together, stays together. Enjoying ourselves at Siloso Beach, Sentosa and our annual Lunar New Year Tea Party!
Being a part of the Executive Committee (EXCO), means that you spend lots of time with other peer mentors. We bonded over many meetings and events and maintain a great relationship with each other.
Although some have graduated, they're still generous with tips and advice that stem from their personal experiences.
These relationships are valuable personal connections to me. There's always something to learn from everyone!
# Developing Leadership And Life Skills
Peer Mentors often hold outreach events in school throughout the year. For each event, there will be a different sub-committee that helms it.
This means that you'll constantly be working with different people each time- each with their own unique set of characteristics. As a leader, you have to remain adaptive and open to their ideas and listen to the concerns of others in order to achieve the same outcome as a team.
Being a leader also means that you have to put people's feelings into consideration when making decisions. Previously when there were conflicts within the team, I would not know what to do to mitigate the issue. I had to make hard decisions at times but this taught me a great deal on what being a leader entails and I grew from this experience.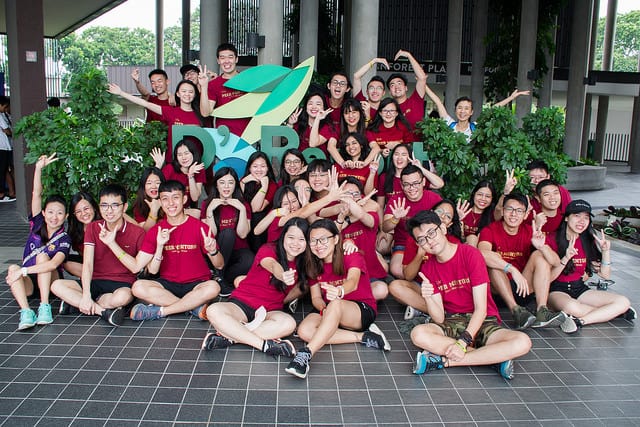 This was taken at one of the Bonding Camps with my fellow Peer Mentors. Such camps are always a great way to learn more about each other on a deeper level.
I also learned that if you show your teammates that you care, it will be reflected in the way the team works and the event will run smoothly and better than you expect.
As the famous African proverb goes, "If you want to go fast, go alone. If you want to go far, go together."
# Witnessing Heartwarming Moments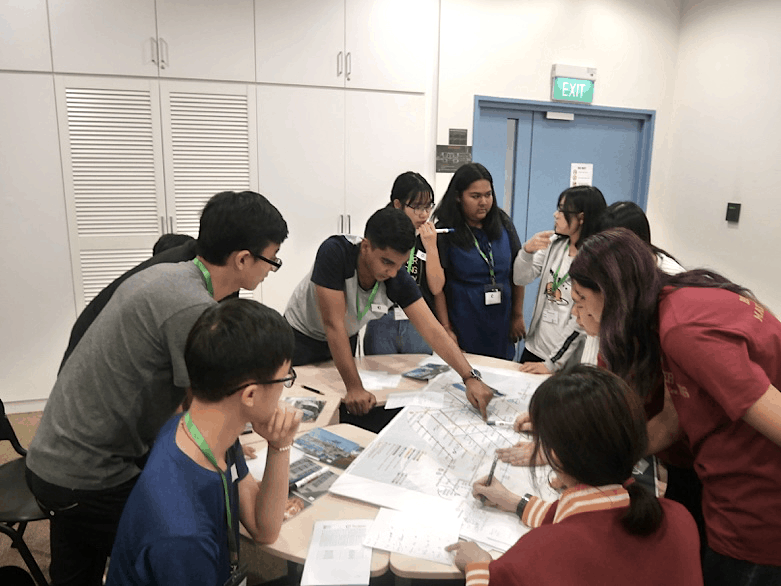 Our mentees working together to figure out Singapore's public transport system at Breaking Boundaries - an orientation programme for new international students.
At one of the Breaking Boundaries editions, I noticed a mentee who was quiet and mostly kept to himself. If anyone tried to strike a conversation with him, he would only give one-word answers.
As a Peer Mentor, I attempted to talk to him throughout the orientation programme to understand him more.
Little by little, he started to ease up and by the end of the programme, he surprised me and everyone else by doing something unexpected - he voluntarily chose to represent his team in a game.
It was extremely heartwarming for me to witness him stepping out of his comfort zone and volunteering to do this knowing that I had a small part to play in his progress.
Till now, I do keep track of his progress from afar by getting his teammates who are also his classmates to look out for his well-being too.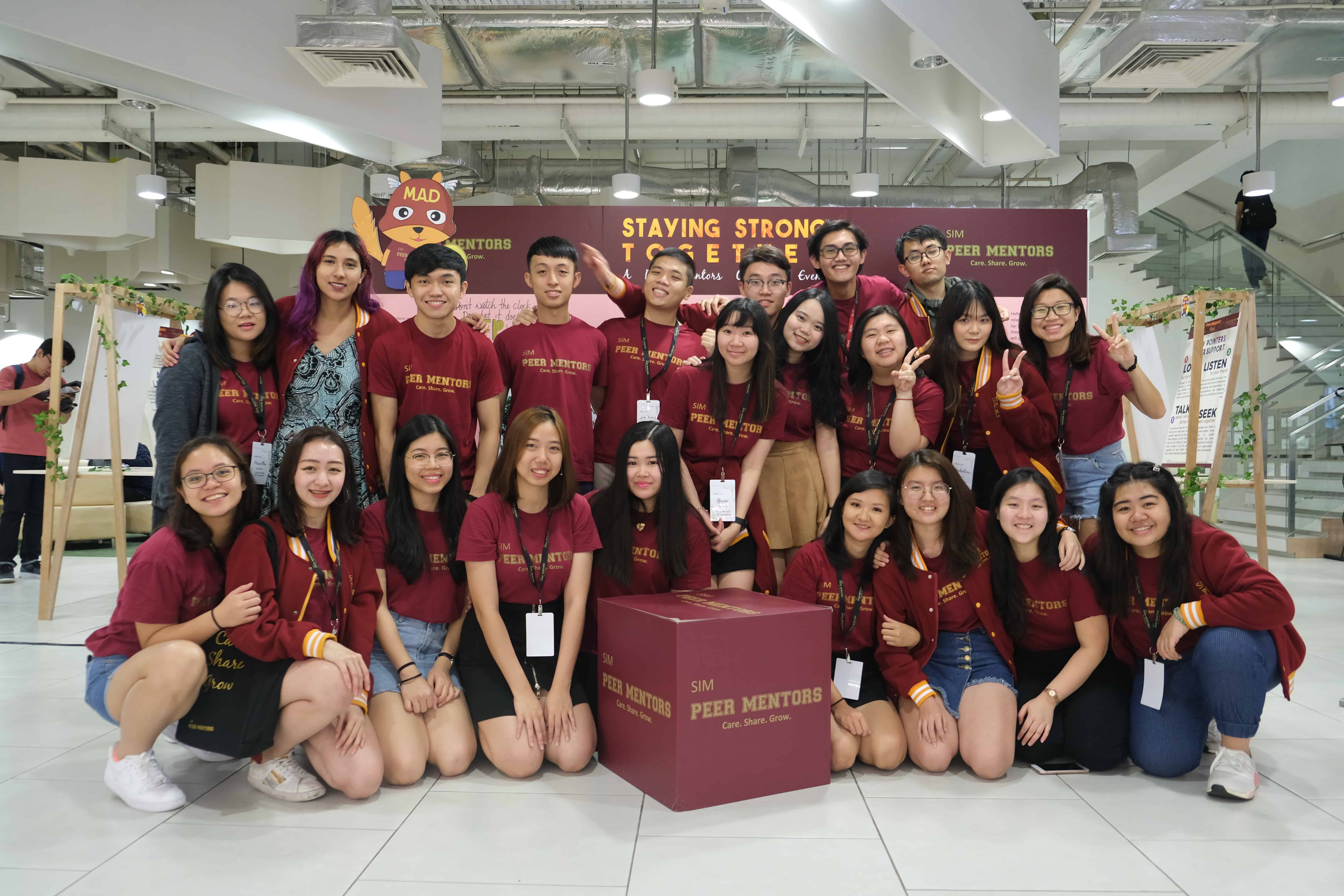 My teammates and I after a successful outreach event this year!
# Making An Impact
As a Peer Mentor, I hold the relationships I have with my mentees very dearly - the relationship doesn't end when the Breaking Boundaries programme ends. As a result, my mentees offer their continuous support for our outreach events by visiting them or spreading the word about it.
Sometimes, I even have a few mentees coming up to me to say that they'd like to be a Peer Mentor 'just like Chloes'.
It gives me immense happiness to hear that they'd like to help others too.
All in all, the experience of being a Peer Mentor can be summarised in a single sentence: In helping others, you help yourself too and realise you're growing alongside them as well. Also, once a Peer Mentor, always a Peer Mentor!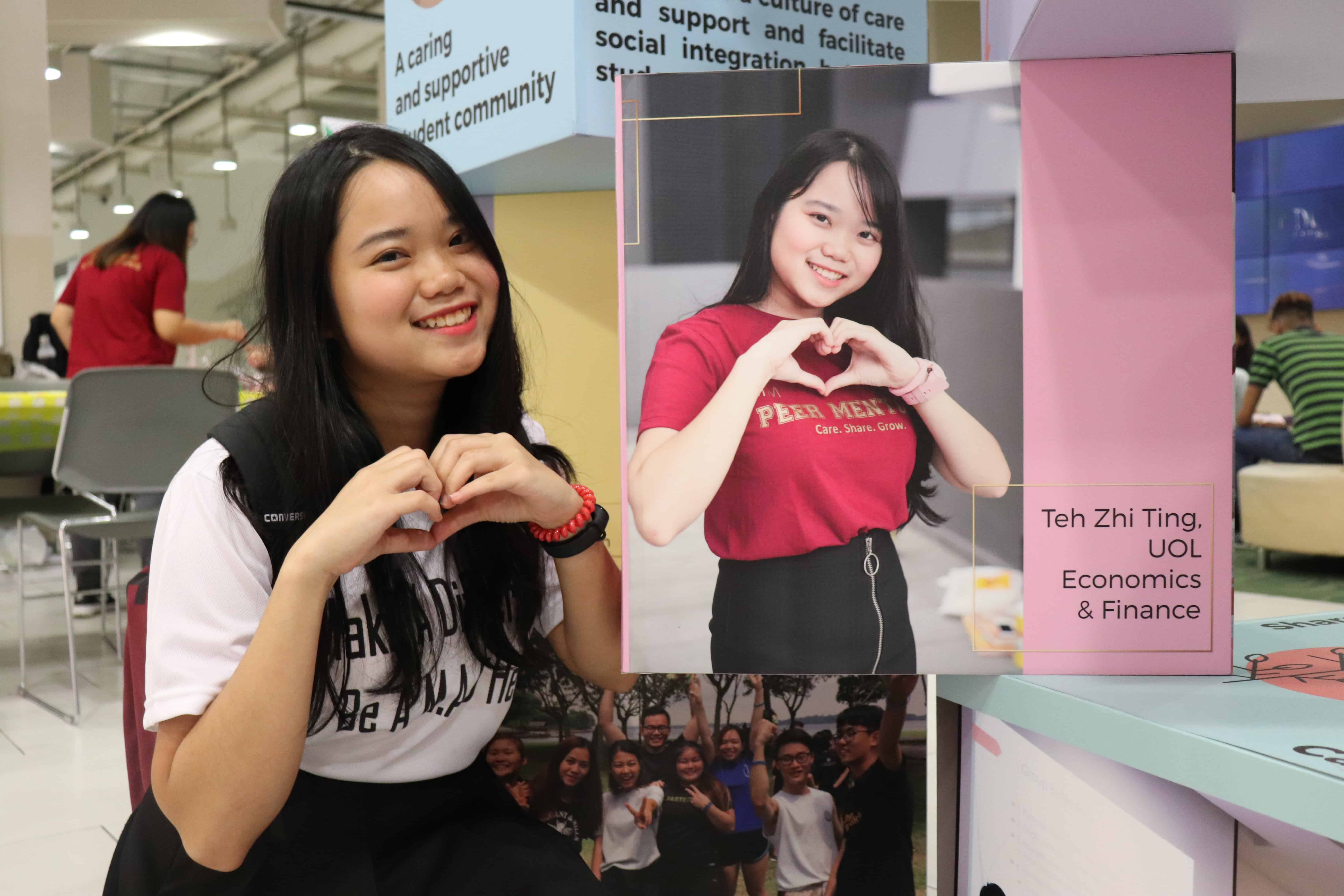 Here's how you can be a Peer Mentor too:
https://project1095.simge.edu.sg/student-care/peer-support/