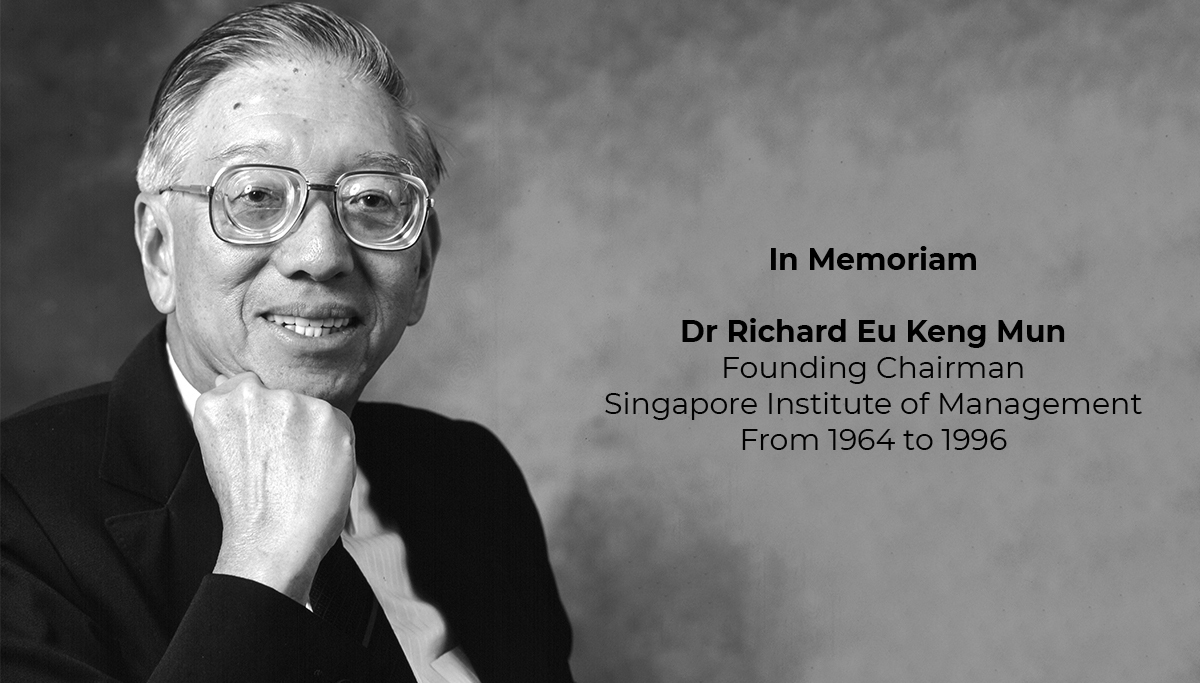 It is with a heavy heart and great sadness that we share the news of the passing of the Singapore Institute of Management's Founding Chairman, Dr Richard Eu Keng Mun, on 8 September 2022.
Dr Eu had played an instrumental role in establishing the strong foundation of SIM since it was set up in 1964. He was our longest serving Chairman, having devoted his time to the organisation till 1996. For over three decades, he had worked tirelessly to secure funding and a permanent home for SIM, and built up the infrastructure on which SIM's success lies today.
As a leader in the industry, coupled with his business acumen, wide connections, strong social conscience, and most importantly, humility, Dr Eu gave SIM a good grounding in standards and quality, and firmly set the momentum for our growth for close to six decades. His personal conviction in doing good for the society was the key reason for our social mission in continually helping our learners, both individuals and enterprises, to thrive in life through learning. His pioneering and innovative spirit, as well as gumption in making tough decisions for long-term benefits, had left a cultural legacy that SIM continues to uphold today.
He will be fondly remembered and dearly missed by many.
On behalf of our Board of Directors, management and staff at Singapore Institute of Management Group Ltd, we like to extend our deepest sympathy and condolences to his family.